What we're watching: Tigray ceasefire, Peruvians protest endless election, North Koreans cry for Kim, Tour crash suspect vanishes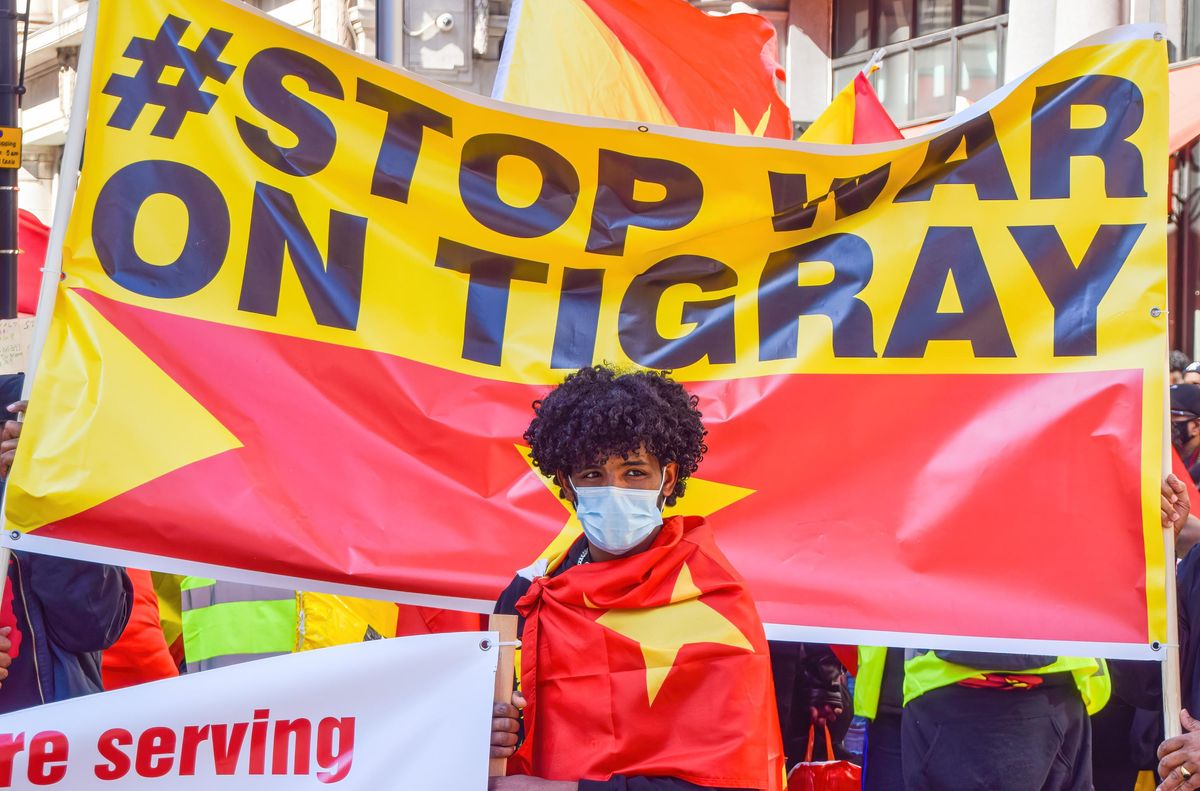 Vuk Valcic / SOPA Images/Sipa USA)
Ceasefire in Ethiopia: In a stunning about-face, Ethiopian forces on Monday withdrew entirely from the Tigrayan capital of Mekelle, and declared an immediate, unilateral ceasefire. War has raged in Tigray since November, when a dispute over election dates ignited long-simmering tensions between Tigrayan militants and Ethiopian government forces. Since then Ethiopian government troops, aided by soldiers from neighboring Eritrea as well as irregulars from other parts of Ethiopia, have waged a brutal campaign in the region — pushing it to the brink of famine and, human rights watchdogs say, committing war crimes. In recent weeks, Tigrayan forces had mounted a forceful counterattack, regaining control over vast swaths of the region. The current ceasefire is meant to last until the end of the planting season, in September. Can the central government and the local Tigrayan leadership reach a more durable political agreement before then? After eight months of war, there is little trust and lots of bad blood.
---
Election protests in Peru: Elections aren't over until they're over. And even then, they aren't always over. According to the vote count in Peru's presidential election, left-wing schoolteacher Pedro Castillo defeated right-winger Keiko Fujimori by a margin of just 44,000 votes out of a total 19 million cast — that's a margin of about a tenth of a percentage point. International observers say the count is credible, but Fujimori, daughter of former strongman Alberto, has alleged fraud and demanded a recount of thousands of ballots. Although she hasn't supplied hard evidence, electoral authorities have said they'll take a second look. But that process itself has been marred by the resignation of one of the recount justices. All of which is to say: tensions are running high in the deeply polarized Andean nation, which is struggling with one of the worst COVID tolls in the world and recently had three presidents in the space of a week. Over the weekend supporters of both candidates took to the streets in the capital of Lima. With just weeks until the July 28 inauguration, tinderboxes come to mind as we watch the latest.
North Korea cries for Kim: As North Korean TV tells it, citizens of the totalitarian police state are in tears over recent pictures that showed their Dear Leader, Kim Jong Un, looking unusually thin and pallid. (Narrator: "unusually" thin for the 37-year old 5-foot-8 Kim means he seems to weigh a mere 260 pounds now rather than his previous 300, according to experts). The images had surfaced amid reports of growing food shortages, as the nuclear-armed autocracy grapples with sanctions over its nuclear program and border closures due to the pandemic. Given the opacity of North Korea and the lack of any clear successor, there is often speculation about Kim's health. Is the paunchy, hard-drinking, chainsmoker turning over a new leaf diet-wise? Or is he suffering a health issue that could raise questions about the future of the country? Here's a handkerchief if you too are welling up just reading about it.
A moron on the lam:
What we know is this — a roadside spectator caused a massive crash during the opening moments of the Tour de France when she waved her "hi grandma" sign right into the path of the oncoming cyclists. One racer hit the sign and went down, taking dozens with him. But here's what we
don't
know — where is she now? Race authorities want to sue her, but
reports
say the woman, believed to be German, has fled the country in a "breakaway" of her own. Is this going to become an EU extradition crisis? An Interpol intrigue? We don't know, but between this and those chainsaw-wielding maniacs who
chased
Colombian superstar cyclist Egan Bernal up the Alps in the Giro d'Italia last month, we're thinking pro-cyclists are probably a little on edge these days.