What We're Watching: Biden-Putin summit, North Korea's food crisis, Tunisian constitutional reform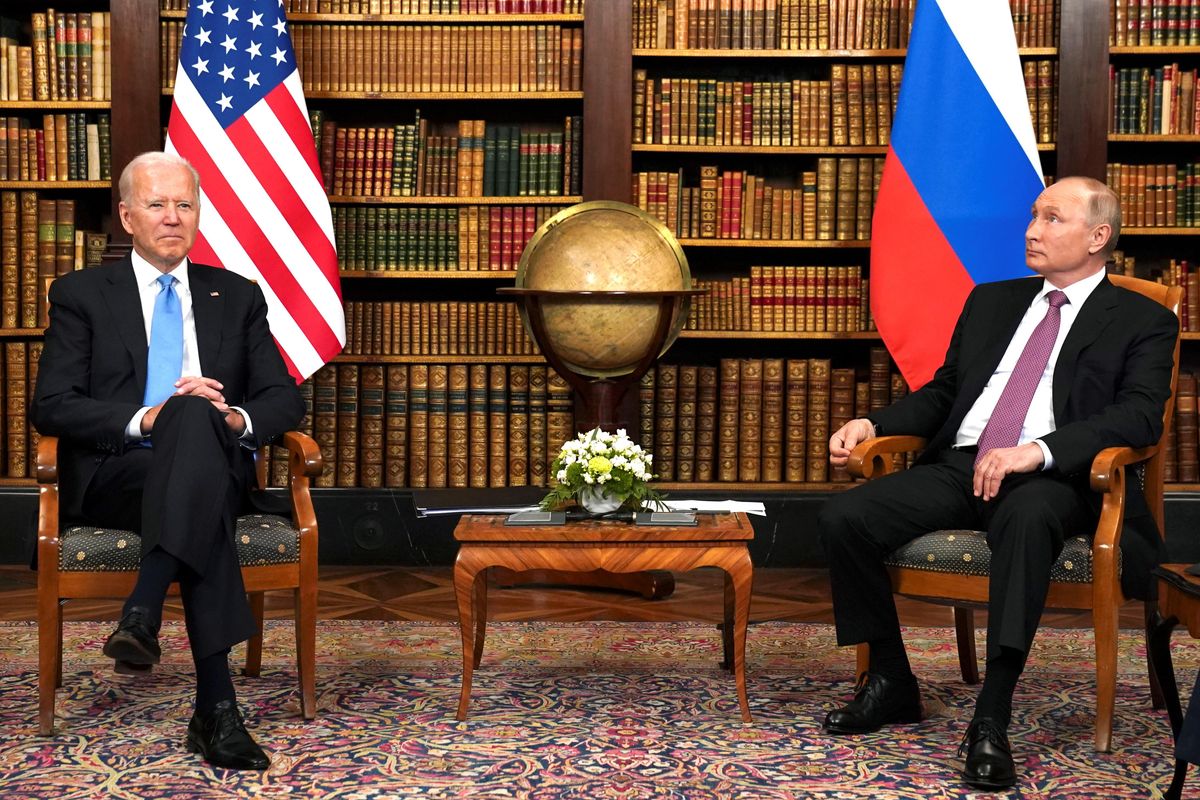 Mikhail Metzel/TASS
No fireworks in Geneva: Russian President Vladimir Putin and US President Joe Biden sat together for four hours on Wednesday, and as we anticipated in Signal, both leaders agreed to continue to cooperate where they can and to continue to pursue their national interests, as they see them. They're now expected to work together on nuclear disarmament. That's good, since these two countries still account for most of the world's atomic weapons. They're also open to exchanging prisoners, a welcome development. But more importantly, Biden and Putin set down their red lines: for the US it's the critical infrastructure that should be off-limits from hackers, and for Russia it's further expansion of NATO. US sanctions will remain in place. If the summit was a "success," it's only because expectations were low. Curb your enthusiasm indeed. For now, we'll be watching to see whether US-Russia ties enter a period, however brief, of the stable and predictable relations Biden says he wants, or if some new controversy triggers a new war of words.
---
North Korea has a food crisis: Kim Jong Un admits North Korea faces a "tense" food shortage problem. That warning is especially worrisome in North Korea, where it is highly unusual for the regime to report bad news — especially coming from the usually hardy Kim Jong Un. State media blames the current food crisis on a series of floods that destroyed crops, China's border closure over COVID, and crippling international sanctions. While the country's economy is in chronic bad shape, any mention of food shortages is a clear reason for alarm, given that a severe famine wiped out almost 20 percent of the population in the 1990s. UN food agencies believe the situation is not yet dire, but they warn North Korea may experience "a harsh lean period" by the fall if it doesn't get imports or aid soon. To address the crisis, Kim has ordered all state resources to be directed to farming. Interestingly, this time even the famously chubby Supreme Leader himself could be feeling the pinch: in recent photos he appears to have lost a lot of weight, though observers say it's likely a result of a voluntary diet to improve his (reportedly) poor health.
Constitutional do-over in Tunisia? Ten years after the Arab Spring revolution that paved the way for democracy and a new constitution in Tunisia, President Kais Saied has called for a debate on how to rework the country's political system. Tunisia has been mired in political deadlock for months as Saied and Prime Minister Hichem Mechichi squabble over who has what powers, including important portfolios like internal security. The current constitution, approved in 2014, created a mixed presidential-parliamentary system that has contributed to the confusion. Tunisia is the only country where the Arab Spring led to democracy, but the call to tweak the basic structures of that system comes at a dicey time: the North African country is struggling with economic malaise, coronavirus, and a recent surge of protests over police brutality.