Hard Numbers: Colombians sour on Duque, Tigray famine looms, monster ship arrives in US, Dutch climate ruling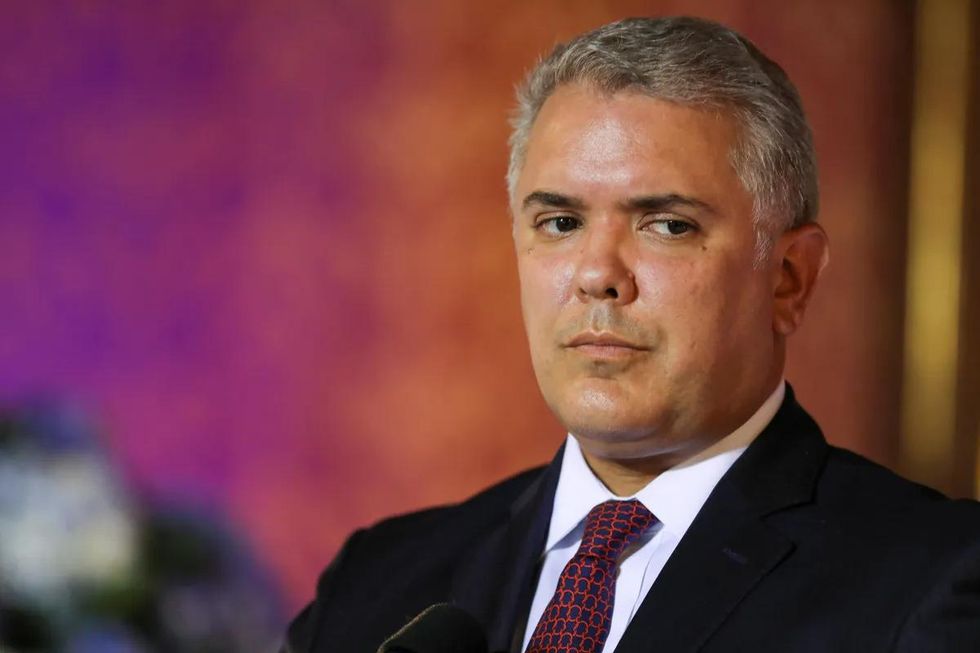 REUTERS/Luisa González
76: Iván Duque is now the most unpopular president in Colombian history. His disapproval rating — disapproval! — has plunged to 76 percent in the wake of widespread protests against his (now-abandoned) tax hike plans, which have since morphed into an ongoing national strike to demand broader social reforms.
---
2: The UN has warned that Ethiopia's war-torn Tigray region is at serious risk of famine if food assistance is not scaled up in two months. The conflict between the Ethiopian army and Tigrayan separatists has destroyed harvests and killed most of the region's livestock, while aid groups are often blocked from delivering supplies.
16,000: The CMA CGM Marco Polo this week became the largest cargo ship ever to arrive on a US port, visiting the US East Coast — and Signal writer Willis Sparks' mom saw it in person! The vessel is longer than the Empire State Building is tall, and it can store more than 16,000 20-foot (6.1-meter) containers. Hopefully a strong wind doesn't come along...
45:
A court in the Netherlands
ordered
energy giant Shell to cut its
carbon emissions
by 45 percent from 2019 levels by the end of the decade. Environmental groups had sued Shell for violating the human rights of the Dutch people by extracting fossil fuels. The landmark ruling could make it easier to take legal action against energy companies over their contribution to climate change.