What We're Watching: Polish coalition on the ropes, Ethiopian PM's call to arms, Russian mercs in Libya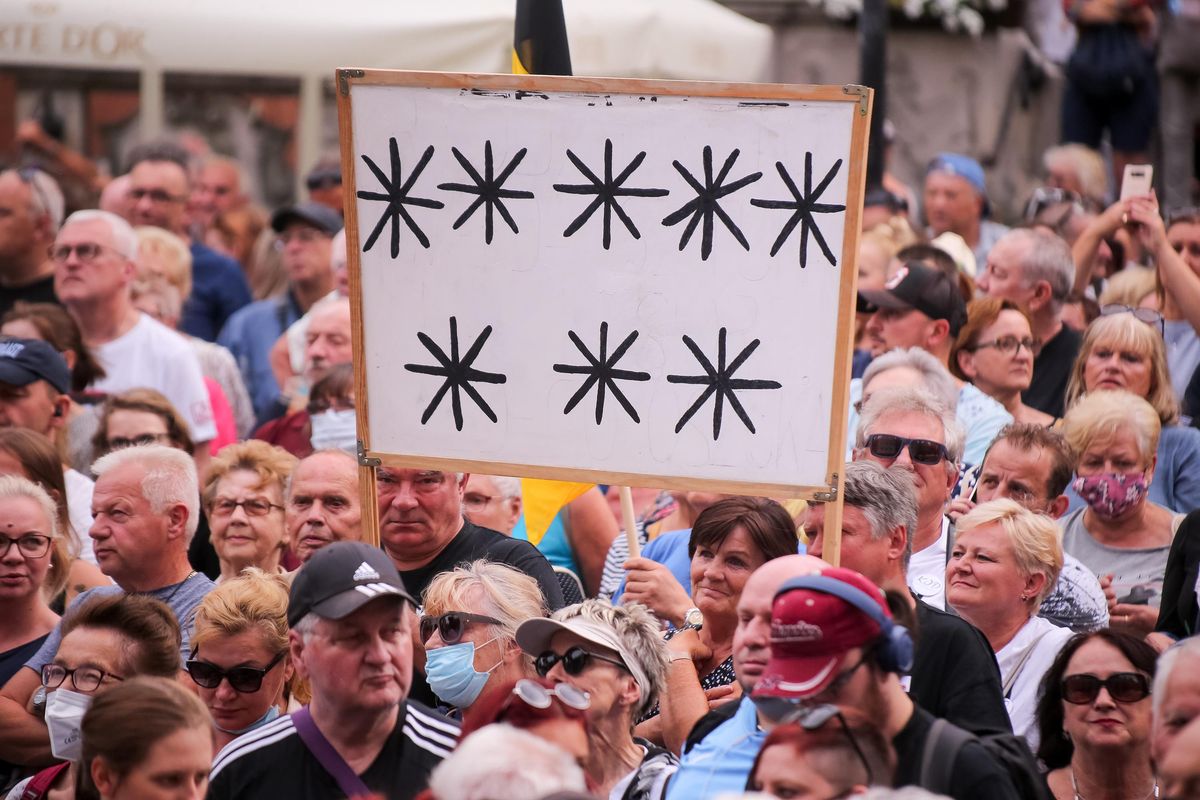 Tomasz Zasinski / SOPA Images/Sipa USA
Polish government in trouble: Poland's rightwing coalition government is on the ropes after PM Mateusz Morawiecki fired his deputy, Jaroslaw Gowin, for opposing two key pieces of legislation: a raft of tax reforms that Morawiecki says will help the middle class but Gowin fears will actually hurt them, as well as a proposed new law restricting foreign media ownership, which critics say is meant to silence unfriendly reporting by a US-owned TV network. Without the support of Gowin's small center-right Agreement party, the coalition government — formed by the ruling PiS and the far-right United Poland — could lose its slim majority in parliament, which in turn would force Morawiecki to call an early election. If he does so, he'll face a tough rival in a familiar face for Poles: former PM and European Commission top honcho Donald Tusk, who wants to run for his old job.
---
Ethiopia's descent: Ethiopia has been gripped by conflict between the government and militant leaders in the region of Tigray for nine months now, but the country of 112 million people may now be on the brink of a wider civil war. Prime Minister Abiy Ahmed sounded the alarm on Tuesday with a call for "all capable Ethiopians" to "show their patriotism" by taking up arms against rebels from the Tigray People's Liberation Front, who are now expanding their reach beyond their home region. Abiy, who just weeks ago offered a unilateral ceasefire, now wants able-bodied civilians not just to carry weapons, but also "track down and expose spies and agents of the terrorist TPLF." (The TPLF denies being a terrorist group and claims to be the legitimate government of the Tigray region.) This is bad news for a conflict that has already pushed more than two million people from their homes.
Russian mercs' war crimes in Libya:
For years, Russian mercenaries employed by the shadowy Wagner Group have been plying their trade across
Africa
and elsewhere. Now we know what they were up to in Libya... thanks to files on a
tablet left behind by an operative
. A BBC analysis of the content on the device shows evidence of war crimes such as intentionally targeting civilians and placing landmines in unmarked areas. There also seems to be proof of Russia supplying them with state-of-the art military equipment, which Moscow has always denied. About 1,000 soldiers of fortune with the Wagner Group — a private military company believed to be owned by a Russian catering tycoon known as "
Putin's chef
" — fought on behalf of Libyan warlord Khalifa Haftar against the UN-backed government in Tripoli from 2019 to 2020. It's unclear how many remain almost year after a ceasefire agreement (technically) ended
Libya's civil war
, but the incriminating tablet is a good reason to get out of Dodge.