What We're Watching: South Africa's COVID surge, the elusiveness of herd immunity, Malaysia's political emergency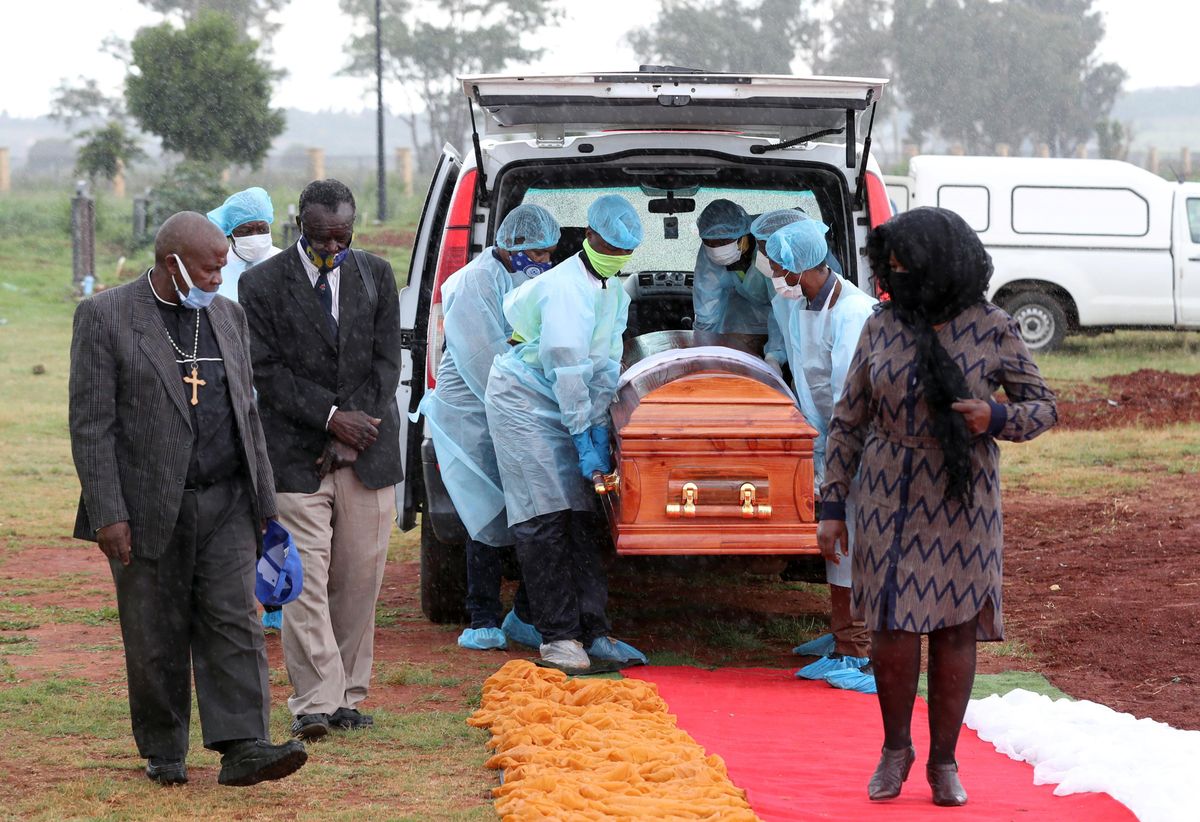 South Africa shuts its borders: As a new COVID variant rips through South Africa, the country's prime minister Cyril Ramaphosa moved to close the country's land borders until at least February 15. This drastic decision comes after the government already shuttered public beaches and parks in recent weeks to avoid gatherings during the busy summer break. The newly discovered COVID variant is spreading at a much faster rate than the initial wave of infection, which peaked in the country in July. Medical professionals say that South Africa is experiencing a massive post-holiday spike in COVID-19 cases as people travelled (against government advice) to coastal areas, leading to massive spikes in hubs like Johannesburg and Pretoria. Hospitalizations and deaths are now surging in South Africa, and the 7-day rolling average of daily deaths has risen 75 percent over the past 14 days. While the country of 60 million people now accounts for a disproportionate 30 percent of all infections in Africa, it will not get access to any vaccines through the COVAX scheme until the second quarter of this year — if not later. Meanwhile, the virus waits for no one.
---
No herd immunity in 2021: The lead scientist at the World Health Organization warned on Monday that there will be no global COVID-19 herd immunity in 2021. Without it, the virus will continue to spread. There are three main factors that will slow the return to normalcy, according to health experts: Poorer countries will take longer to receive large quantities of vaccine, a significant number of people in all countries will avoid vaccination, and mutations of the virus will make containment a moving target. There is no true herd immunity within any one country until it is achieved in most of the world. The biggest political implication: Though mass vaccination now underway in some countries has spurred optimism that the pandemic is nearly over, tensions between governments and citizens all over the world will continue to grow as more restrictions on basic freedoms are imposed in coming months.
Malaysia's political emergency: Malaysia's king has agreed to declare a nationwide state of emergency that will suspend parliament and ban all elections until August. While it was officially implemented to contain the spread of COVID-19, critics of embattled Prime Minister Muhyiddin Yassin have accused him of obtaining royal consent for a power grab, because Muhyiddin's fragile coalition government was about to collapse after its majority partner — the once-ruling United Malays National Organization — threatened to withdraw its support to force the PM to call a snap election. Although Muhyiddin has promised that a vote will be held once it's safe to go to the polls, his rivals argue that a state of emergency — which was last declared in 1969 in response to racial violence — is an excessive measure that will do little to stop the pandemic, yet will allow the PM to govern by decree at a time when he's politically weak. We'll keep an eye on how Muhyiddin uses his expanded powers to win more support for his shaky coalition, and how his critics can hold him accountable without parliamentary oversight nor elections for months.