What We're Watching: Ukraine's tumultuous politics, Netanyahu's endgame, escalation in Yemen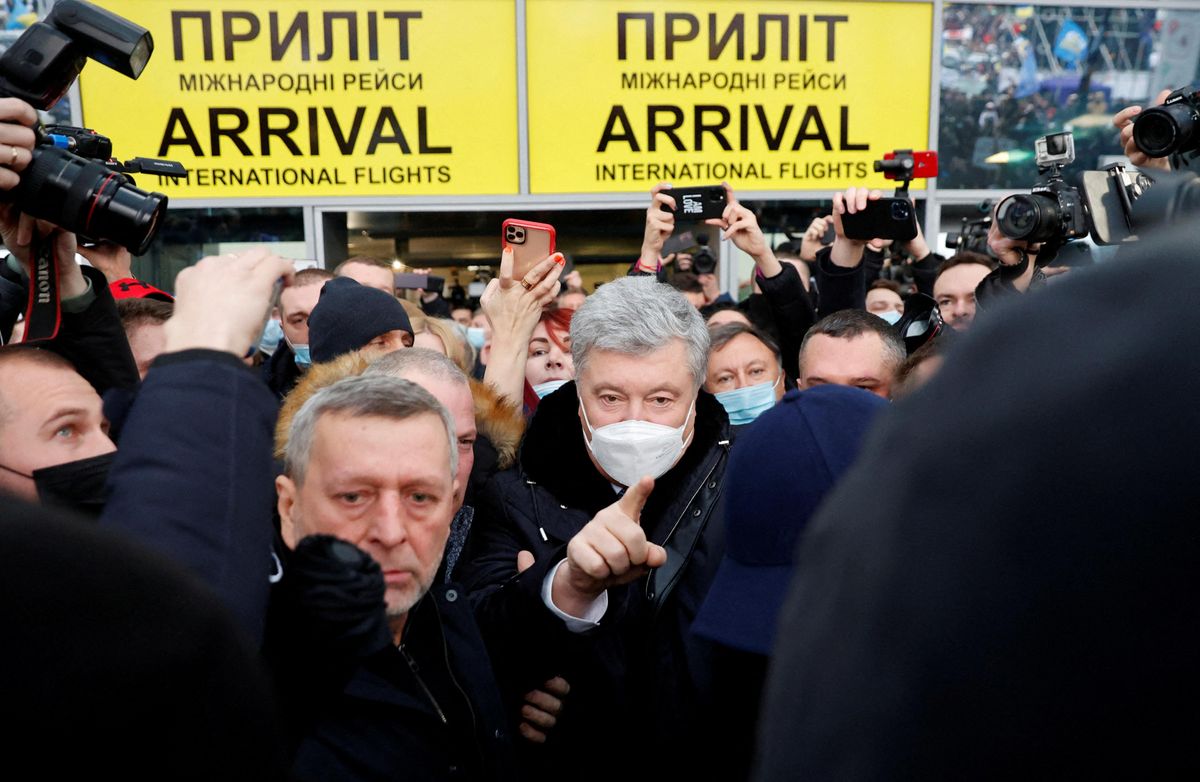 Ukraine's political woes. While Russia maintains tens of thousands of troops on the Ukrainian border, domestic politics in Kyiv are becoming increasingly contentious. This week, former President Petro Poroshenko — who was elected in 2014 after the Maidan Revolution ousted a longtime Putin ally and then defeated for re-election in 2019 — has now returned to Ukraine after a month abroad to face a host of criminal charges. Those charges include treason, an alleged crime related to his decision to sign government contracts to buy coal from mines held by Russian separatists in eastern Ukraine in 2014. Poronshenko, a businessman worth $1.6 billion, says the deal was necessary to keep Ukraine from economic collapse and that the charges are an attempt by current President Volodomyr Zelensky to distract from unfavorable perceptions of the country's (currently lousy) economic outlook. He also calls it a manufactured crisis and a "gift" to the Kremlin, because it distracts from Russia's ongoing aggression. Also, on Friday US Secretary of State Tony Blinken will meet Russian Foreign Minister Sergey Lavrov to continue talks on resolving the Ukraine standoff.
---
A plea deal for Netanyahu? Amid an ongoing criminal trial, Israel's former PM Benjamin Netanyahu is reportedly negotiating a plea deal with the prosecution that could help him avoid jail time on a series of corruption and breach of trust charges. As part of the deal, the former PM would admit to some fraud charges, while others would be dismissed. Instead of prison, he'd face up to six months of community service. Several stumbling blocks remain. First, it's unclear whether Netanyahu's camp will acknowledge "moral turpitude," a step that would bar the 72-year-old from running for public office for seven years. Even if both sides agree to the deal — which would include an admission of guilt from the former PM and current head of the opposition — the judge would have to issue a verdict and accept the deal, which some analysts and most Israelis say is too lenient. It's a race against the clock: the current Attorney General wraps up his term in a few weeks. His successor might have a different view of this offer.
Escalation in Yemen.
The Saudi-led coalition has
launched
a barrage of attacks in Yemen just
days after
Iran-backed Houthi rebels launched a surprise drone attack on oil tankers in the port of Abu Dhabi. At least 14 people were reportedly killed on Tuesday when Riyadh launched retaliatory air raids against Houthi strongholds in Sana'a, Yemen's capital. The Houthi port attack inside the UAE represents a significant escalation in the years-long civil war in Yemen, where Houthis have mostly targeted neighboring Saudi Arabia for its backing of government forces since 2015. An
unannounced ceasefire
between the Emiratis and Houthis had led to zero attacks inside the UAE from 2018 until this week. Though the Emiratis have scaled back their involvement in the conflict in Yemen in recent years, they continue to yield significant
influence
there.