What We're Watching: UN blasts rich vaccine hoarders, Hotel Rwanda hero on trial, Facebook unfriends Australia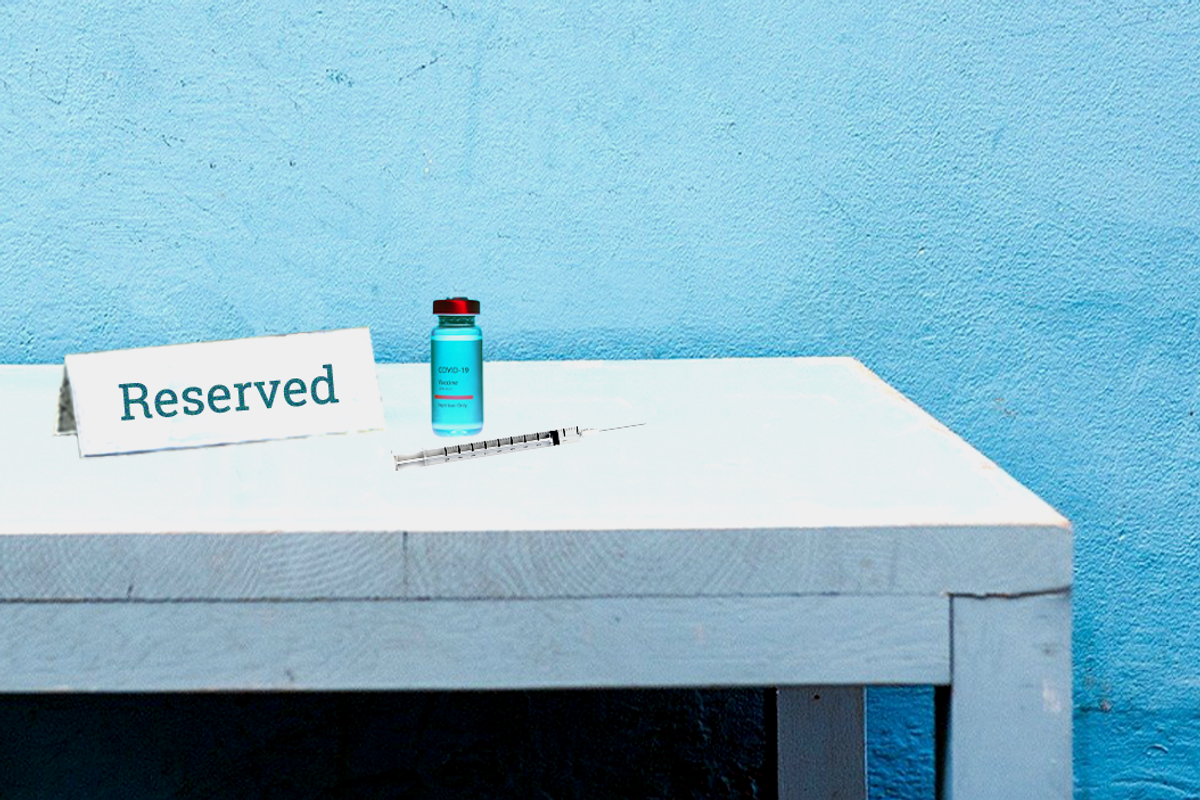 UN demands equitable vaccine rollout: After revealing that 10 wealthy countries have bought up a whopping three-quarters of available COVID vaccines while 130 nations have yet to receive a single dose, United Nations Secretary-General António Guterres called on Thursday for a global vaccination plan so everyone can roll out vaccines as soon as possible. Guterres' appeal comes as COVAX — the global facility that aims to provide vaccines to the developing world — has already fallen behind on its goal to inoculate at least 20 percent of the world's population by the end of 2021. Fed up with the delay, in recent weeks many developing countries have bypassed COVAX to purchase their own jabs directly from China, India, and Russia. But even scaling up private deals won't be enough to offset what the World Health Organization has dubbed the "moral failure" of leaving poor nations behind on vaccinations. There are also economic considerations at play: vaccine hoarding by wealthy nations could cost the global economy as much as $9.2 trillion this year, according to an ICC study. We're watching to see if the UN's task force will do anything to move the needle on equitable vaccine distribution, because the world is not going back to normal until most countries get jabs into arms.

---
Hotel Rwanda hero's trial begins: Former hotel manager Paul Rusesabagina — famous for the Hotel Rwanda biopic — is credited with saving over 1,200 Tutsis and Hutus during the 1994 Rwandan genocide. His heroism earned him international accolades, including a US Presidential Medal of Freedom in 2005. As Rusesabagina's star rose, he used his platform to criticize Rwanda's President Paul Kagame for human rights abuses and stifling dissent. Now, Rusesabagina, — a citizen of Belgium and US permanent resident — is standing trial in Rwanda, charged with murder and being a member of a terrorist organization. Authorities say the charges are linked to Rusesabagina's support for the Rwandan Movement for Democratic Change, accused of coordinating a string of attacks by rebel groups in southern Rwanda in 2018. But supporters of Rusesabagina say that the trial is a sham, and retaliation for his public criticism of Kagame, who has ruled the country with a strong hand since ending the civil war in the mid-1990s. The European Parliament, meanwhile, criticized Kigali for breaching the human rights of Rusesabagina, who was kidnapped last fall in Dubai, and has been held in solitary confinement ever since.
Facebook blocks news in Australia:
In response to a proposed Australian law that would make Big Tech firms pay for news content shared on their sites, Facebook has
banned
Australian Facebook users from reading or accessing news on the platform. Content produced by Australian media outlets is now also unavailable on Facebook feeds outside of the country. Prime Minister Scott Morrison reacted on Facebook,
posting
that the company's actions — including temporarily blocking information from health and emergency services improperly classified as news — "were as arrogant as they were disappointing." Morrison drew a sharp contrast between Facebook's aggressive swipe at Canberra with the more compromising approach shown by fellow Big Tech firm Google, which previously
threatened
to cut off Australians from its search engine over the same proposed law but this week
agreed to pay
for news content from Rupert Murdoch's News Corp media empire. Facebook's news ban in Australia is just part of a growing
worldwide debate
over whether Big Tech companies should be on the hook for news content created by independent media outlets that is shared on their platforms without remuneration. We'll be watching to see how the dispute plays out in Australia, and how it might impact similar debates playing out in
Europe
and the
US
.