Who's politically vulnerable to omicron?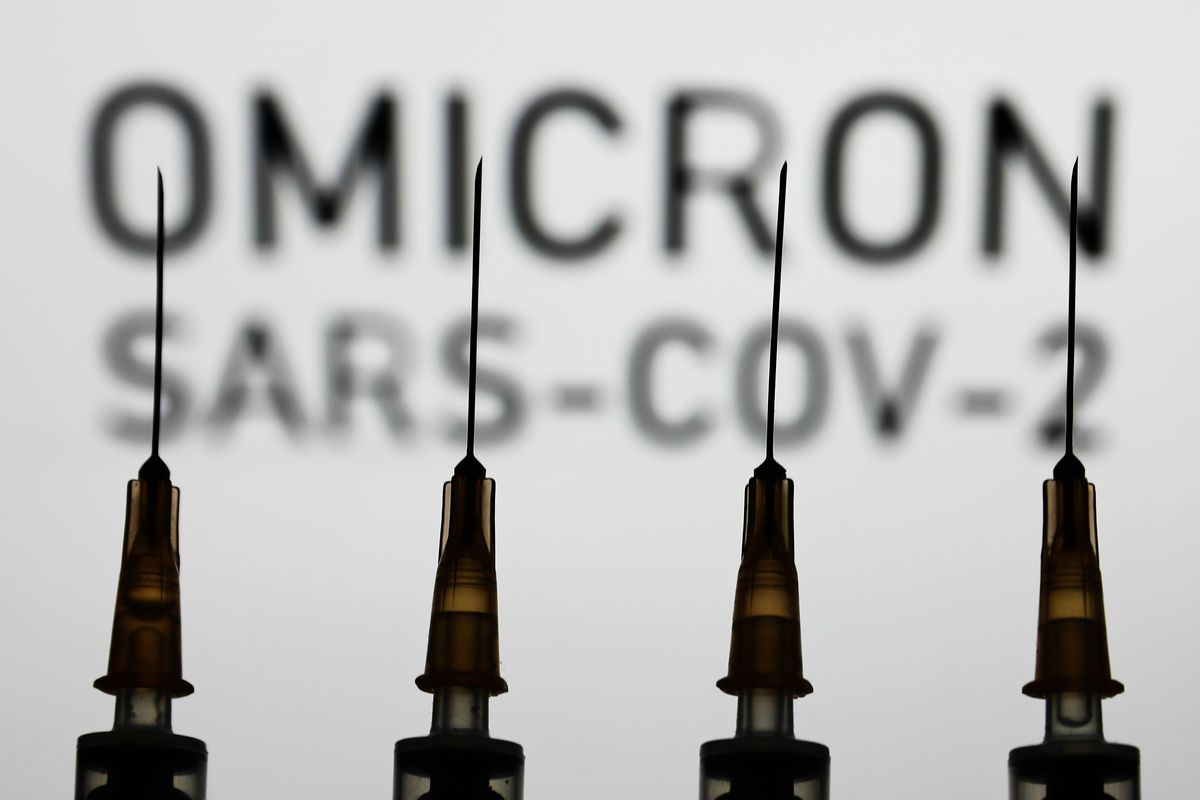 The new COVID variant, omicron, has already spread around the world. Though there are more questions than answers about its characteristics, omicron is already spooking global leaders who had hoped that the era of snap lockdowns and travel bans was a thing of the past.

After almost two years of disruptions to lives and economies, the stakes for world leaders are very high. So, who's vulnerable to the political fallout from new cases and costly precautions?
---
Italian PM Mario Draghi
Italy suffered one of the worst early outbreaks of COVID in 2020, but since coming to power 10 months ago, Mario Draghi has ushered in a rare period of stability in a country long plagued by big political swings. Draghi, a banker, cobbled together a stable coalition, fending off a general election that might have been a boon for far-right factions.
Known as "Super Mario" for helping to save the Eurozone as European Central Bank chief during the EU sovereign debt crisis, Draghi has won praise across the political divide for his political competence in helping steer the country's pandemic recovery, giving him a 60 percent approval rating.
Indeed, Draghi has made economic recovery a cornerstone of his prime ministership, and it's working: Italy's economy is set to grow more than 6 percent this year, while the number of new COVID cases remains low. But Draghi has recently come under fire for enforcing some of the strictest vaccine mandates in Europe, which has given rise to a whole lot of negative sentiment domestically. In January, Italian MPs will vote for a new president to replace Sergio Mattarella. Draghi has been floated as a choice to replace Mattarella or could stay on as PM, but his honeymoon period could be derailed if further lockdowns or disruptions send the economy into a nose-dive.
US President Joe Biden
Rising inflation and supply-chain chaos have become massive headaches for the Biden administration in recent months, just as next November's midterm elections come into focus. Now, uncertainty over the new variant threatens to make things even dicier for Biden, whose approval rating has slumped in recent months thanks partly to a wobbly economy and a shambolic departure of US troops from Afghanistan. Most starkly, Biden has taken a hit in the polls over his handling of the pandemic, which was once the category that inspired a lot of voter confidence in his leadership.
It seems very unlikely that Biden will take any risks that could inflict further harm on the US economy – and give Republicans more ammunition on the campaign trail. But if omicron does prove more transmissible and more vaccine-resistant than past variants, Biden might have to contend with another deadly wave of infection that could disrupt the economy anyway.
For now, the Biden administration has banned flights from southern African nations – a low stakes political move – using this perilous moment to push for vaccine uptake. But if some 60 million eligible Americans weren't swayed when the delta variant emerged earlier this year, is omicron really going to move the needle on vaccines? With a disapproval rating of more than 51 percent, Biden can't afford to put a pinky toe wrong.
British PM Boris Johnson
The stakes are very high for Boris, too, who is in a more vulnerable spot politically than at any other time since the pandemic began.
For months, dozens of Tory MPs have rallied against further COVID restrictions, and Johnson might be disinclined to impose new restrictions on movement since he is already facing a party backlash for a series of blunders in recent months, as well as his perceived failure to address Brexit-related shortages that spiraled out of control.
So far, Johnson has banned flights from southern African nations and reinforced mask-wearing mandates and new testing rules for travelers. Even though Johnson has expressed concern over the new variant, it seems very unlikely that he will take drastic measures that could further imperil the economy and his polling numbers (he currently has a net approval rating of -18 percent). After Britons spent last Christmas in isolation, the appetite for any sort of restrictions, even among the COVID cautious, is… nearly non-existent.
Chinese President Xi Jinping
President Xi doesn't have to worry about angry voters, but the omicron variant still presents a risk for the CCP as it continues to pursue an increasingly elusive zero COVID strategy. If omicron does in fact prove to be more transmissible than previous variants, China's leadership could take a big credibility hit domestically when cases slip in through the cracks.
What's more, with China
imposing
even stricter restrictions at ports and on air crews to limit the virus' spread – a move it's taken in response to the emergence of new mutations in the past – this further complicate its efforts to meet export demands at a time when Beijing is trying to assert itself as crucial to the global recovery effort.