Election Day 2021: What you need to know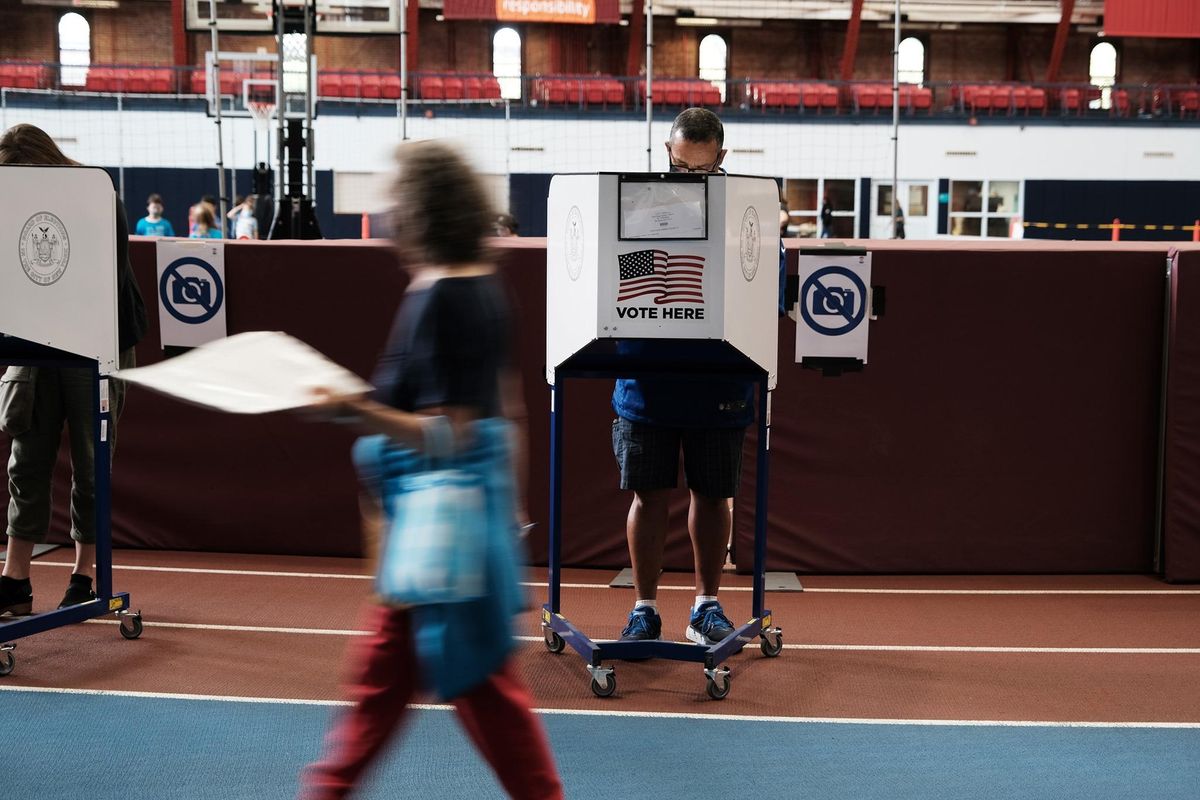 Off-cycle elections in the United States usually don't matter much for policy, but voters are heading to the polls today in several races that will serve as useful barometers of the country's political mood.
What makes today's elections interesting is what they could tell us about the political realignment happening within both parties in the run-up to the 2022 midterms and the 2024 presidential election.
---
Republicans are trying to figure out what kind of party the GOP is going to be when Donald Trump isn't (yet) running, while Democrats are fighting the perception that they have become too aligned with the far left.
Virginia election a referendum on Trump, culture wars
The highest profile race is happening in Virginia, where former Democratic governor Terry McAuliffe is facing off for governor against first-time candidate and Mitt Romney Republican Glenn Youngkin, a multi-millionaire former private equity executive and religious conservative.
Virginia has trended Democratic in recent years due to booming population growth in the DC suburbs, but recent polling shows a very competitive race.
Want to understand the world a little better? Subscribe to GZERO Daily by Ian Bremmer for free and get new posts delivered to your inbox every week.
Sensing an opportunity to claim credit for a victory, former President Donald Trump waded into the race to campaign for the GOP candidate, whom he endorsed after winning the party's nomination.
"We get along very well together and strongly believe in many of the same policies," Trump said in a statement on Monday. He encouraged his supporters to "flood the system and get out and vote" for the Republican candidate.
For months, Democrats have sought to play up Youngkin's closeness with Trump, who lost the state by 10 points a year ago, in order to paint him as an extremist and turn off suburban voters.
"Since launching his campaign, Glenn Youngkin has made it clear he is running for governor for one person and one person only: Donald Trump. Now, with less than 24 hours until Election Day, Trump is helping Glenn close his campaign and rewarding his total allegiance for the last eight months," McAuliffe said in a press release on Monday, urging Virginia voters to "come together to REJECT Trump and send a powerful message to the nation: we are not going back."
While Youngkin has expressed alignment with the former president, saying in May that "Trump represents so much of why I'm running," his campaign has since kept distance from Trump, steering clear of joint events with him and other polarizing figures like former White House advisor Steve Bannon. Trump held a last minute tele-rally for Youngkin on Election Eve, but neither Youngkin nor his surrogates participated.
Education has emerged as a major theme for Republicans in the race, hoping to harness the energy of parents in the DC exurbs who have started to organize against local school boards for their Covid mask mandates and alleged teaching of "critical race theory", the right's latest obsession. Youngkin has heavily criticized McAuliffe's remarks at a September debate, when he said: "I don't think parents should be telling schools what they should teach."
"We will not teach our children to view everything through the lens of race," Youngkin vowed at a rally on Monday. "So on Day 1, I will ban critical race theory from Virginia's schools."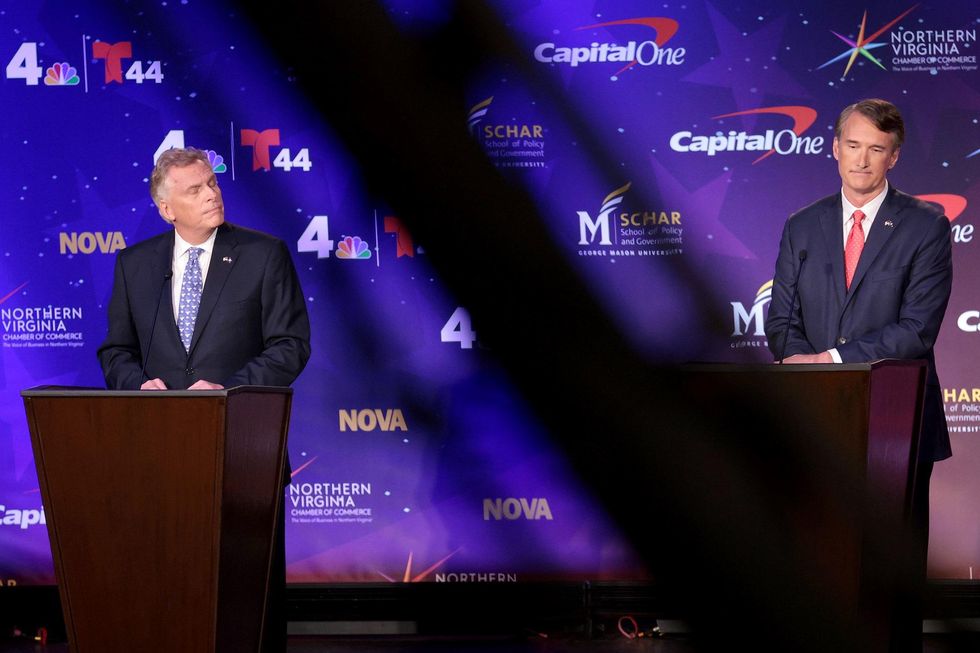 Former Virginia Gov. Terry McAuliffe (D-VA) (left) and Republican gubernatorial candidate Glenn Youngkin (right) debate on September 28, 2021. (Win McNamee/Getty Images)
Republicans see these culture war battles as an opportunity to make up for losses in the suburbs that were incurred during the Trump administration and cost the GOP their House majority in 2018. While the McAuliffe campaign has treated these efforts as scaremongering, it is certainly taking the challenge seriously. The former governor has summoned all the major national Democrats—including President Joe Biden, Vice President Kamala Harris, and former President Barack Obama—in the home stretch of a race that polls say he could lose.
The school board issue has become a flashpoint around the country, as multiple school board elections have turned unusually partisan. Races will be proving grounds in a culture war battle between Republican-backed parents who argue that local schools are indoctrinating kids and Democratic-aligned school board members who see education about racism as an indispensable part of American history. Covid mask mandates are also an emerging theme in these races, which are normally not as divisive.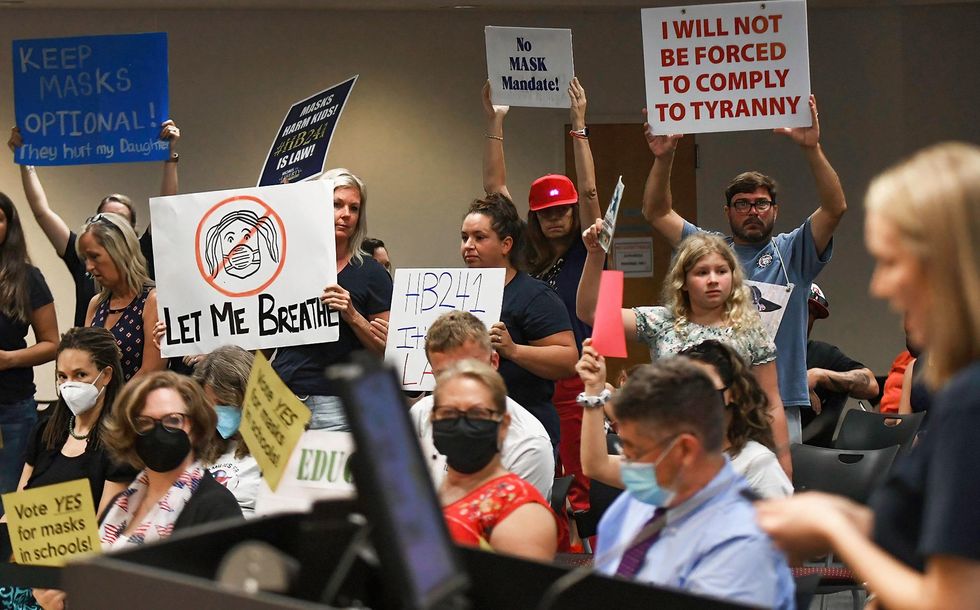 School mask mandates have become a flash point of partisan culture wars. (Paul Hennessy/SOPA Images/LightRocket via Getty Images)
NY, MN, NJ races test Dem unity, 2022 prospects
Several big-city mayoral elections are worth watching for what they say about inter-Democratic politics.
Normally, mayoral elections are strictly local affairs, but today a former police officer, Eric Adams, is likely to be elected in New York City, while both Democrats and Republicans in Buffalo are backing incumbent Democratic mayor Byron Brown as a write-in candidate to stop India Walton, a self-proclaimed socialist who defeated Brown in a low-turnout primary earlier in the year, from leading New York's largest city.
Municipal elections in Minneapolis will put issues of policing directly on the ballot in a city whose leadership actively embraced the "defund the police" movement after violent protests broke out last year in the wake of George Floyd's murder.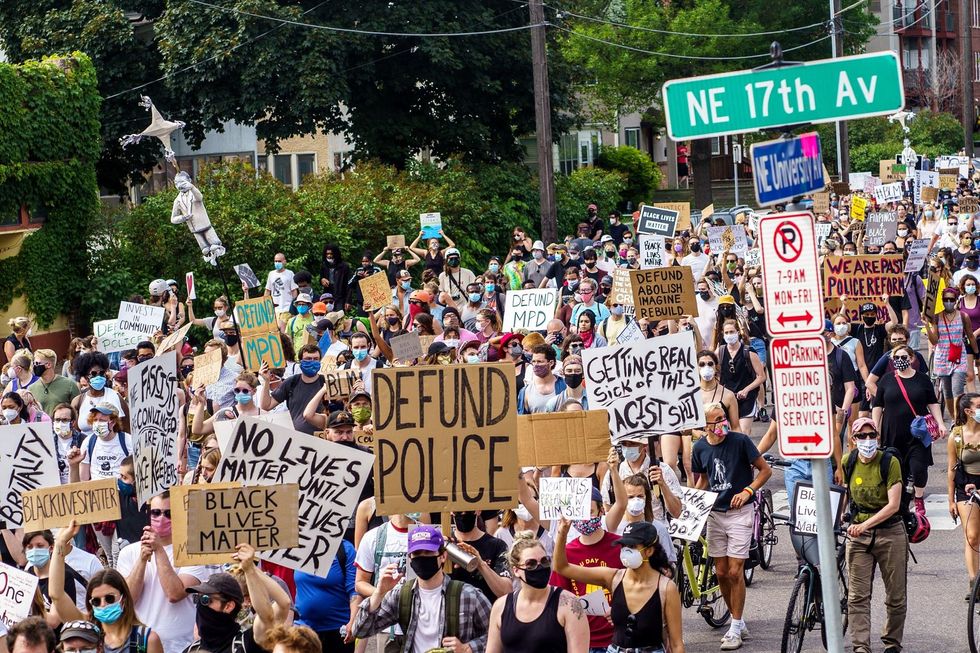 Demonstrators march to defund the Minneapolis Police Department following the murder of George Floyd.(Kerem Yucel/AFP via Getty Images)
New Jersey is also having a gubernatorial election today, but the state is so Democratic that even a moderate Republican candidate like former Assemblyman Jack Ciattarelli is unlikely to come close to challenging incumbent Democratic governor Phil Murphy. If he does, that would be a shocker of an upset win and a very bad sign both for President Biden's fiscal agenda and the outlook for Democrats in Congress next year.
🔔 And if you haven't already, don't forget to subscribe to my free newsletter, GZERO Daily by Ian Bremmer, to get new posts delivered to your inbox.