Did Bolsonaro go from bust to boom?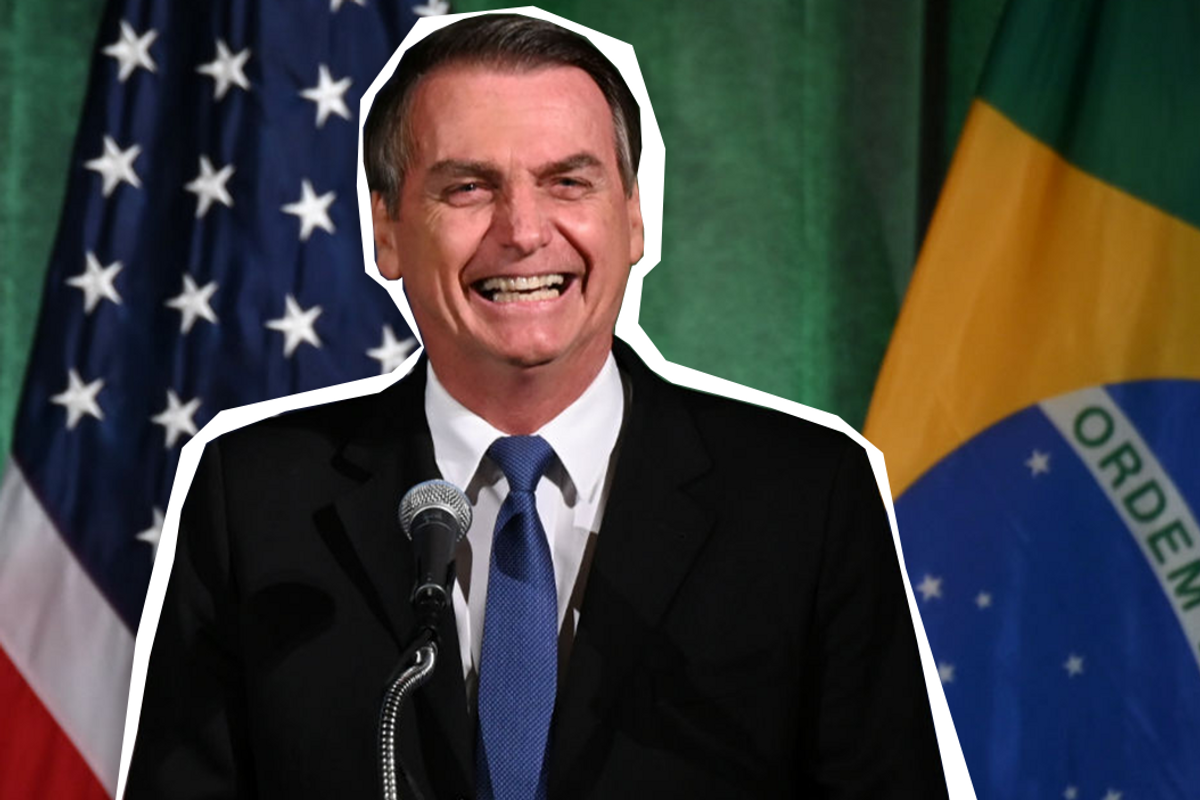 Just a few months ago, things were not looking good for Brazilian President Jair Bolsonaro.
As the coronavirus bore down on his country, he was ridiculing the disease, losing health ministers in quick succession, and squabbling with governors over lockdown measures that he opposed. The Brazilian leader's approval ratings sank into the low 30s. Then his own star justice minister quit after accusing Bolsonaro of interfering in a police corruption probe, and soon after talk of impeachment was in the air. So too were fears that Bolsonaro, a former army captain with a soft spot for Brazil's old military dictatorship, might attempt a coup. To top it off, he fell ill with COVID-19, and — to add insult to infection — one of his own presidential palace emus bit him on the hand.
We'll admit, we too wondered if Bolsonaro was going bust.
But earlier this week brought a remarkable turnaround. A new study by leading pollster Datafolha shows that Bolsonaro now enjoys the highest approval ratings of his entire presidency. Granted it's still just 37 percent, but that's up 5 points since June, while his disapproval rating fell a whopping 10 points to 34 percent.
---
There are three ways to explain the resurrection of a politician whose middle name is, literally, "Messiah."
First, money can buy love. Bolsonaro's seen his biggest recent gains among the millions of low-income and informal workers who've been getting monthly stimulus checks of about $200 from the government to offset the impact of the coronavirus lockdowns. In fact, his ratings soared most in the populous and relatively poor Northeast — historically a bastion of support for Bolsonaro's arch-enemy, leftwing former president Luiz Inacio "Lula" da Silva.
Second, Bolsonaro has been less Bolsonaro-ish lately. Maybe the virus mellowed him out a bit, or maybe he sees a political upside to toning down his attacks on the Supreme Court or Congress, but Bolsonaro — who made his name with provocative and offensive statements — has been noticeably less controversial lately. While he can always count on cult-like devotion from roughly a third of Brazilians, this kinder, gentler Bolsonaro is now winning back people who liked his populist challenge to the system but were uneasy with his more extreme pronouncements on democracy, lawmakers, and the courts.
Third, even death becomes normal. Brazil still has the world's second-worst coronavirus outbreak. More than 105,000 people have died, and the number rises by 1,000 every day. But, crucially, the trend isn't getting worse. In fact, in many big cities it's getting better now. Amazingly, nearly half of Brazilians don't hold Bolsonaro responsible for the death toll at all.
Still, let's not get carried away. A 37 percent approval rating isn't exactly a fireworks display of popular support. And Brazil is still suffering the worst public health and economic crisis in generations. What's more, the stimulus payments expire next month, meaning Bolsonaro needs to negotiate a fresh package.
But the president's rising approval ratings make it easier to do that with Congress, and they also disperse the earlier threat of impeachment. As the 2022 election starts to appear on the horizon, does the famously reactionary Bolsonaro have the cash and the patience to keep this momentum going?