Podcast: Lessons of the SolarWinds attack
April 13, 2022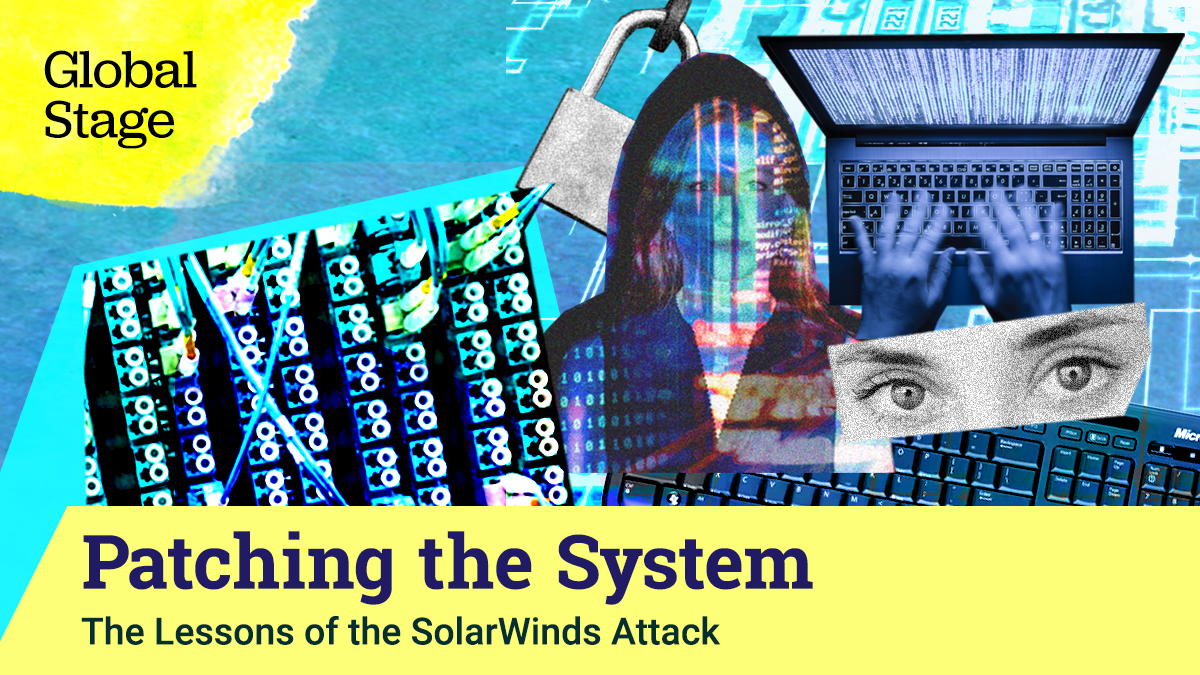 Listen: Two years after the discovery of one of the largest cyber attacks in history, we're looking at the current state of security for both software and hardware supply chains.
---
In early 2020, a group of hackers broke into a software system built and managed by the Texas-based company SolarWinds. The malware they installed was eventually downloaded by thousands of SolarWinds customers, including both private companies and government agencies like the US State Department. SolarWinds has since said the number of clients actually hacked was far lower.

What lessons were learned, and how vulnerable are information and communication technology supply chains today?
In the third episode of Patching the System, a GZERO podcast produced as part of the Global Stage partnership with Microsoft, we're examining that question with two top experts in the field.
Our participants are:
Gaus Rajnovic, cybersecurity manager at Panasonic Europe
Charles Carmakal, senior vice president and chief technology officer at Mandiant
Ali Wyne, Eurasia Group Senior Analyst (moderator)
Subscribe to the GZERO World Podcast on Apple Podcasts, Spotify, Stitcher, or your preferred podcast platform, to receive new episodes as soon as they're published.