Hard Numbers: Biden's pardon powers, Beijing learns from Shanghai, Japan unveils relief package, Russia's "anti-gay" machoism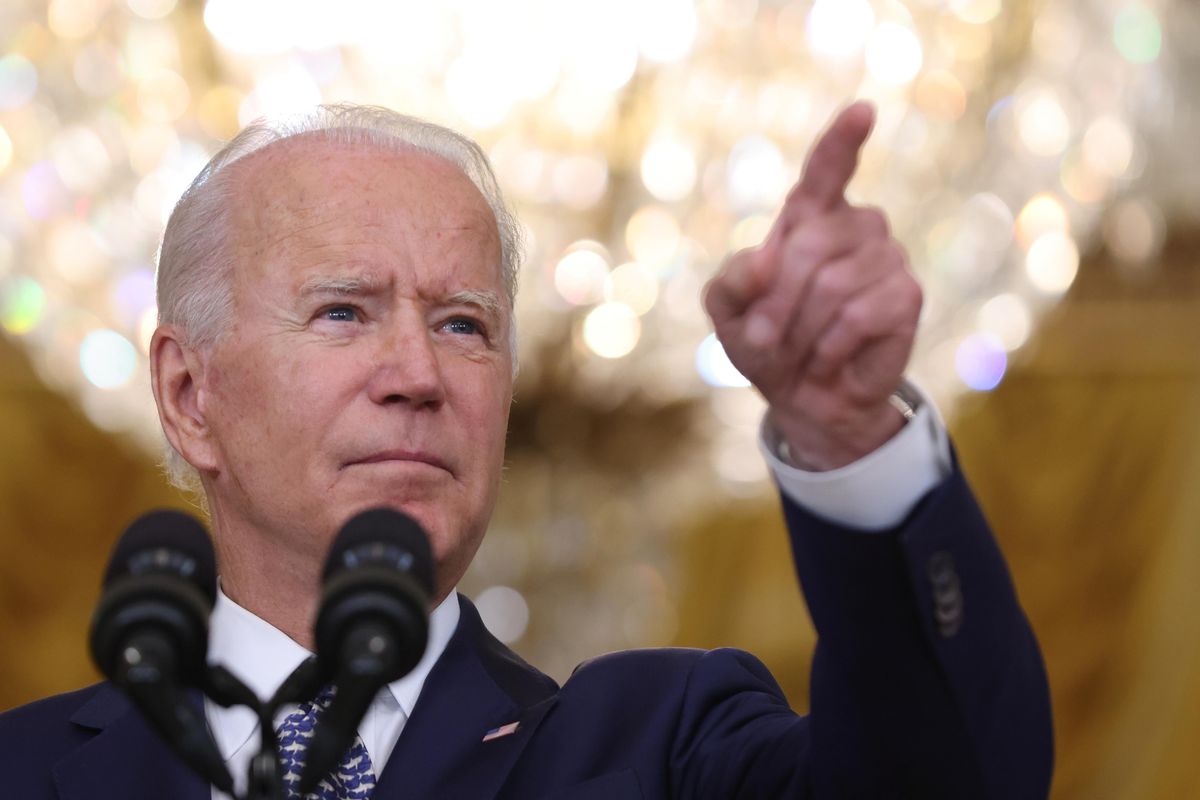 REUTERS/Evelyn Hockstein
3: Using his executive clemency powers for the first time, President Joe Biden on Tuesday pardoned three people and shortened scores of other sentences. The most high-profile person to get clemency was Abraham W. Bolden, the first Black Secret Service agent to serve in a presidential detail. He was found guilty of bribery charges but has maintained his innocence. The other two pardonees were incarcerated for drug-related offenses.
---
20 million: With just a few dozen cases identified, authorities will test Beijing's 20 million residents for COVID-19 in an attempt to avoid the citywide lockdown seen in Shanghai, which caused widespread social dislocation and a government backlash. Concurrent lockdowns in Shanghai and Beijing would further disrupt China's economic output.
8: Vitaly Milonov, the lawmaker who pioneered Russia's anti-gay "propaganda" legislation, which banned the "promotion of non-traditional sexual relations," is hosting a new YouTube show called "I'm not gay." The weird series tests the heterosexuality of eight participants with the aim of outing the one among them who's indeed gay.
6.2 trillion:
Japan's government unveiled a
6.2 trillion yen
economic relief package to help families and small businesses deal with the rising cost of living as a result of the pandemic and the war in Ukraine. The yen's value against the US dollar has
tumbled
to a 20-year low, creating disagreement among policymakers on whether Tokyo should continue its tactic of pursuing a weaker currency for its export-reliant economy.