Hard Numbers: Train strike slows UK, terror in Mali, pricey Peace Prize, deadly tremor hits Afghanistan, crafty house-selling in China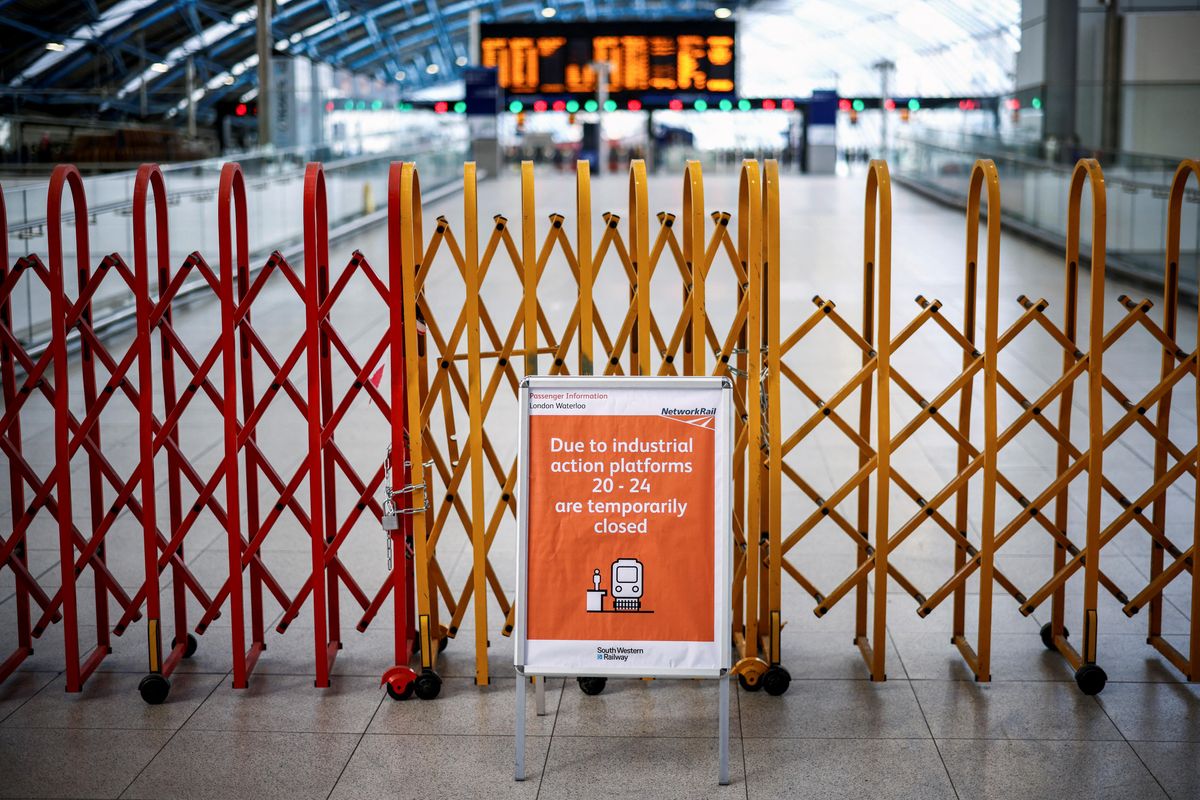 REUTERS/Henry Nicholls
30: If you're based in the UK, you'll have plenty of opportunity to exercise this week. The biggest transport strike in 30 years got underway on Tuesday, affecting commuters and tourists alike. More action is planned for Thursday and Saturday, with tens of thousands of railway workers participating and threatening to continue striking until their demand for a wage increase is met by the UK's rail, maritime, and transport union.
---
100: Over the weekend, more than 100 civilians were killed in attacks in central Mali. The government says members of the al-Qaida-linked Katiba Macina militant group assaulted three rural villages in the Mopti region. Jihadist violence in Mali has been on the rise in recent years but is now spreading and raising fears in neighboring Burkina Faso and Niger.
103.5 million: Russian journalist Dmitry Muratov, winner of last year's Nobel Peace Prize, auctioned off his medal to raise money for Ukrainian child refugees. The medal sold for $103.5 million, with the money going to Unicef. It is by far the highest amount that's ever been paid for a Nobel and, according to Muratov, reflects "an enormous amount of solidarity."
920: An earthquake in Afghanistan's eastern Paktika and Khost provinces has killed at least 920 people, Taliban officials say. Hundreds more are injured, and the death toll is expected to rise from Wednesday's quake — the latest crisis to hit the drought-ravaged country.
$23,900:
In the market for a new home in rural China? Got some spare garlic or wheat lying around? If so, you're in luck because one property developer is now accepting these crops to cover up to
$23,900
in down payments. The promotion is aimed at local farmers, but it reflects the challenges faced by Chinese developers in a turbulent economy.