Watch our live discussion from the 2023 Munich Security Conference
February 02, 2023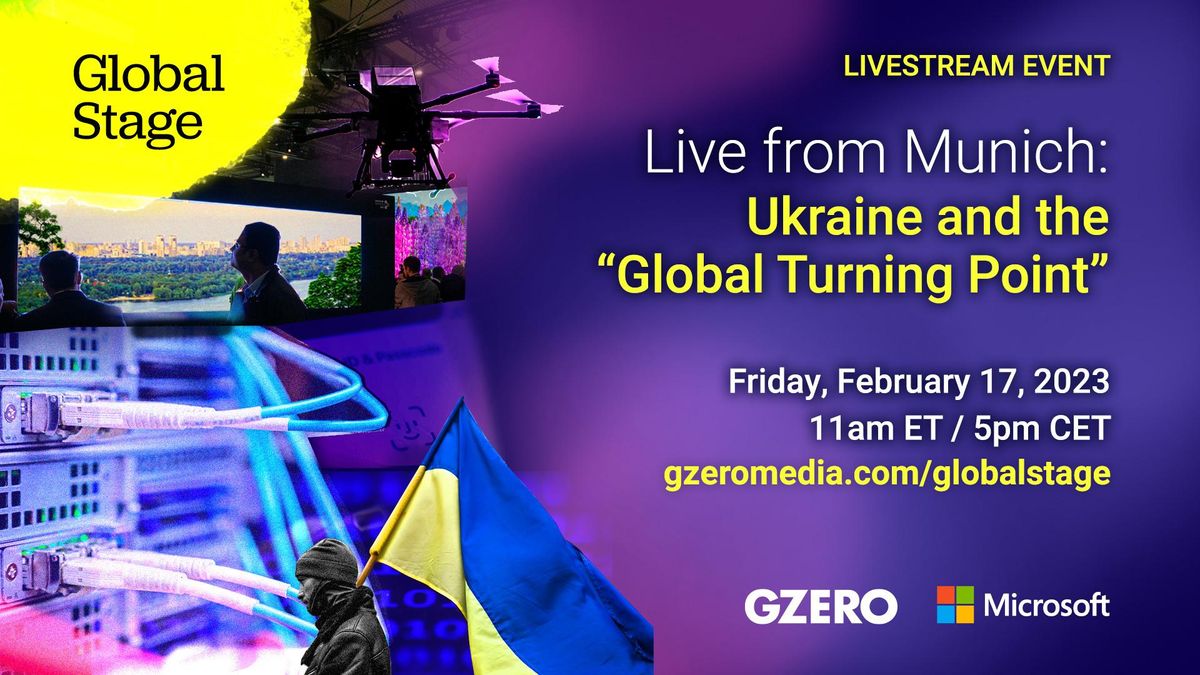 It's been nearly a year since Russia began its invasion of Ukraine, which has caused enormous suffering and setbacks around the world. What can we expect next for Ukraine, Europe, and the world?
Live from the Munich Security Conference on Friday, February 17, 2023, at 11 am ET / 5 pm CET, our next Global Stage livestream conversation focuses on the current state of the Ukraine conflict and the road ahead. Nic Robertson, International Diplomatic Editor at CNN, will moderate a discussion with Ian Bremmer, President and Founder of Eurasia Group and GZERO Media, Brad Smith, Vice Chair and President of Microsoft, Crisis Group President & CEO Comfort Ero, and NATO Policy Planning Chief Benedetta Berti, focusing on the economic and humanitarian crises created by the war, the role of technology in the conflict, and the impact of foreign influence operations so far.
---
Friday, February 17, 2023, at 11 am ET / 5 pm CET

Watch live at: gzeromedia.com/globalstage

GZERO Media's Webby Award-nominated Global Stage livestream series is produced in partnership with Microsoft.

Sign up to get email alerts about this and other GZERO events.