Latin America's two big coronavirus challenges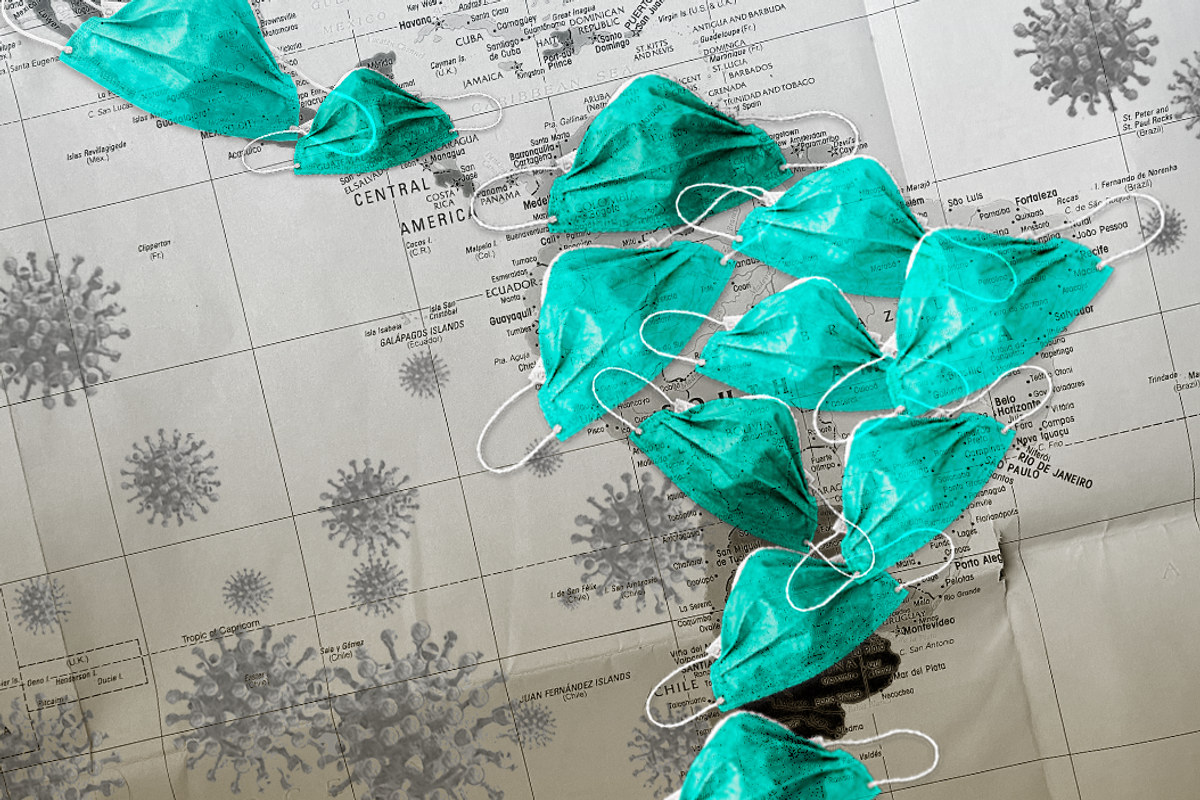 Even before the coronavirus pandemic, many Latin American countries were struggling with low prices for their commodities exports, a Venezuelan refugee crisis, and a surge of street protests across the region.

Then came the worst global public health crisis in a hundred years.
So far, there are about half a million confirmed cases in Latin America and about 25,000 deaths, but spotty testing and reporting mean both figures are too low.
---
Now the region faces a twin challenge. First, dilapidated and highly unequal health-care systems risk becoming overwhelmed if the disease spreads widely. And in a region where 30 percent of people live in poverty and half the labor force toils in the informal economy, working from home is not a ready option for tens of millions of people. Cash-strapped governments are scrambling to help those left without work and food.
Second, the economic and social impacts will be severe. Shutdowns in China, Europe, and the US have cratered demand for Latin America's exports while also decimating remittances, a lifeline for countries in the Caribbean and Central America. Tourism, an economic engine for the region's island nations and Mexico, has vanished too. The IMF says the region's economy will shrink more than five percent this year.
The stakes are high. Over the past 20 years, 100 million Latin Americans rose out of poverty. Now, the UN warns, as many as 24 million of them could slide right back.
Here's a look at a few big stories in the region.
Brazil, the region's biggest economy, has handled the crisis the worst. President Jair Bolsonaro has rightly raised concerns about the economic toll of state-ordered lockdowns, but he's mocked the pandemic threat, clashed with governors over quarantines, and stoked protests against social distancing. Two health ministers have resigned in the past month. As Brazil grapples with the region's biggest outbreak and its steepest economic contraction since 1901, the epitaph for Bolsonaro's handling of the crisis could well be, "Some people died. So what? I'm sorry. What do you want me to do?"
Chile, which locked down early and has recently extended its measures in the capital region, recently made headlines for being the first country to introduce an "immunity passport" as part of a plan to get people back to work safely. Good idea, or not?
Colombia moved early to get tests and impose a nationwide lockdown, and it's now slowly reopening select regions. One big question: How will the crisis affect Colombia's ability to integrate the more than 1 million Venezuelan refugees still in the country, or to make progress on an already-stumbling peace process with the FARC? A snapshot: Colombia's poor are raising red flags on their houses to let the authorities know they need food.
Mexico's still-popular President Andres Manuel Lopez Obrador dismissed early warnings about the virus because of his concern about a lockdown's effect on the poor. That hurt efforts to contain its spread, and though he has since declared a national emergency, there are big questions about the real death toll in Mexico City and other regions. As the economy faces a historic 6 percent collapse, will he still have the money he's promised to spend on infrastructure and social initiatives? He's beginning a phased re-opening of Mexico's economy this week.
Peru won early praise for swift lockdowns, but it now faces a mounting health crisis as workers who lost their jobs in Lima return to poorly-equipped rural villages, taking the virus with them.
Central America, already plagued by violence and hugely dependent on remittances, is in a tough spot, even if reported deaths are still fairly low. El Salvador's authoritarian-minded young president has triggered a constitutional crisis with some of the strictest lockdown measures in the region. Next door in Guatemala, villagers have violently rejected migrants trying to return home for fear they carry the virus.
Make way for the little 'Guay! Despite minimal forced lockdowns, the 3.4 million people of Uruguay broadly adopted social distancing measures on their own, and the country's well-developed public health system hasn't been strained. So far, the death rate has been about on par with New Zealand's.