Maria Ressa: Fearless and fair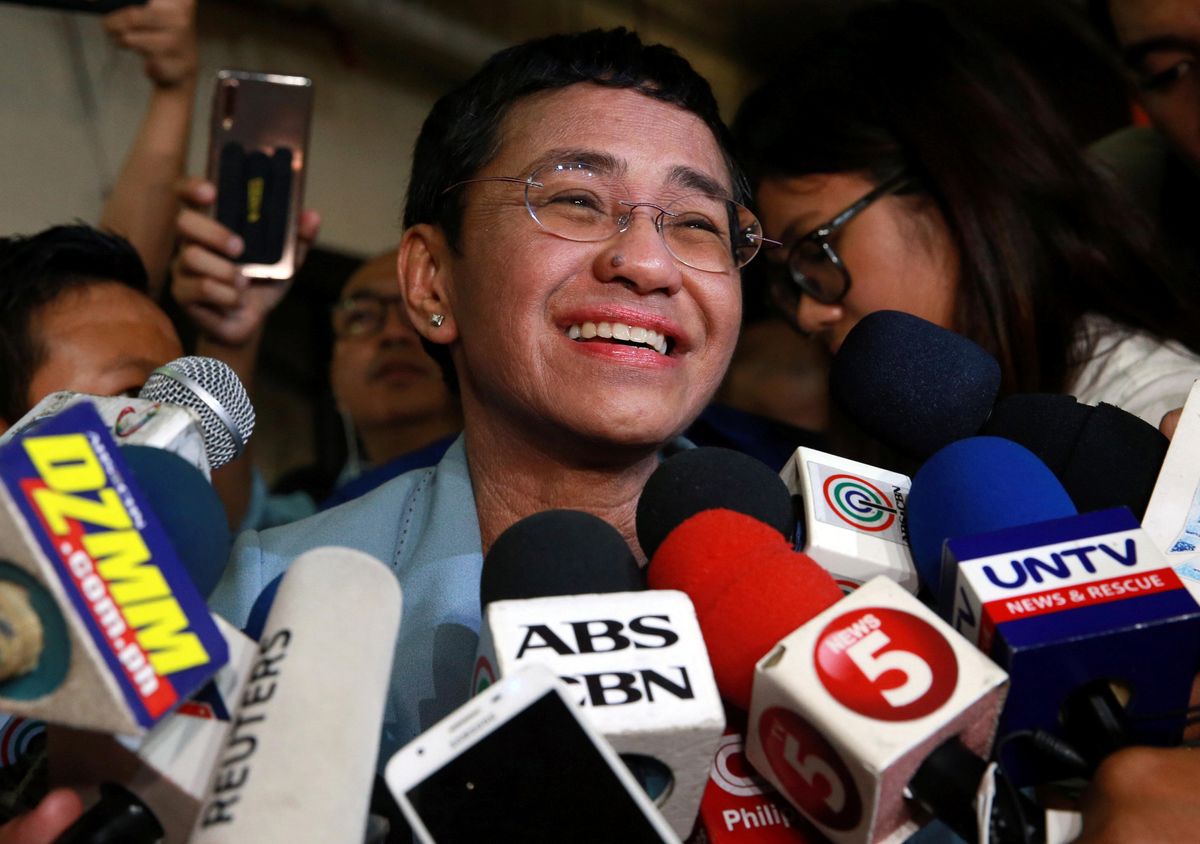 REUTERS/Eloisa Lopez
The last time I saw my former boss Maria Ressa, about three years ago in New York, she wasn't worried about being arrested upon her return to the Philippines. Her friends and family had told her to consider staying in America, as she's a dual citizen after growing up in New Jersey. But she thought it was her duty to go back to Manila and continue doing her job as CEO of independent news site Rappler.
She wasn't arrested that time for her role in Rappler updating an old article deemed by a judge to be retroactively libelous. But she was detained in February 2019 over the same charge, and again a month later for allegedly violating a ban on foreign ownership of the media. Maria got out on bail both times, but that wasn't the end of her legal troubles.
In June 2020, she was convicted of cyber-libel, and now faces up to 100 years in prison under a very loose and retroactive interpretation of the law that's been panned as an attack on press freedom.
---
For years, Maria has been fighting dozens of court cases designed to silence her and Rappler for exposing the truth about President Rodrigo Duterte's bloody war on drugs and corruption within the administration. She almost always prevails, but it costs her and Rappler energy, time, and money — not to mention personal sacrifice.
The thing is, she does have almost limitless energy. When I worked at Rappler a decade ago, we jokingly referred to Maria as being like the Energizer Bunny in the old TV commercials. No matter how tough a day had been, she'd always be at her tiny desk, chatting with her trusted top editor Glenda Gloria, typing furiously on her laptop, or talking to a source on the phone, and running on her usual diet of pandesal and diet Coke.
She's always smiling. And laughing, especially when she lets her guard down a bit at Rappler parties. But she's also tough as nails.
It takes a lot of guts to defy a dictator wannabe who's ordered his cops and soldiers to kill thousands of people. Especially when he's made it personal. After all, Duterte once claimed Maria was part of a CIA plot to oust him from power. And he still eggs on his supporters on Facebook who threaten to rape and kill her because he's weaponized social media.
More importantly, though, she's fair. Maria and Rappler gave Duterte a chance, even when it seemed a trash-talking mayor from the province didn't have a shot at the top job in Manila. But the relationship soured once the bullet-ridden bodies started piling up on the streets, with Rappler's Patricia Evangelista writing about it all.
Operating in a country long recognized for its press freedom, Rappler is doing the same to the Duterte regime that it did to his predecessor. And that it'll do to the next Philippine administration: hold it to account, and call it out when it fails to deliver or abuses its power.
"I am a cautionary tale for journalists," Maria told Ian Bremmer soon after her conviction on GZERO World. She's also an inspiration — and now a Nobel winner.
The question is now: will Duterte let her travel to Oslo to receive the prize?