Oct 7 panel on digital inclusion in the workforce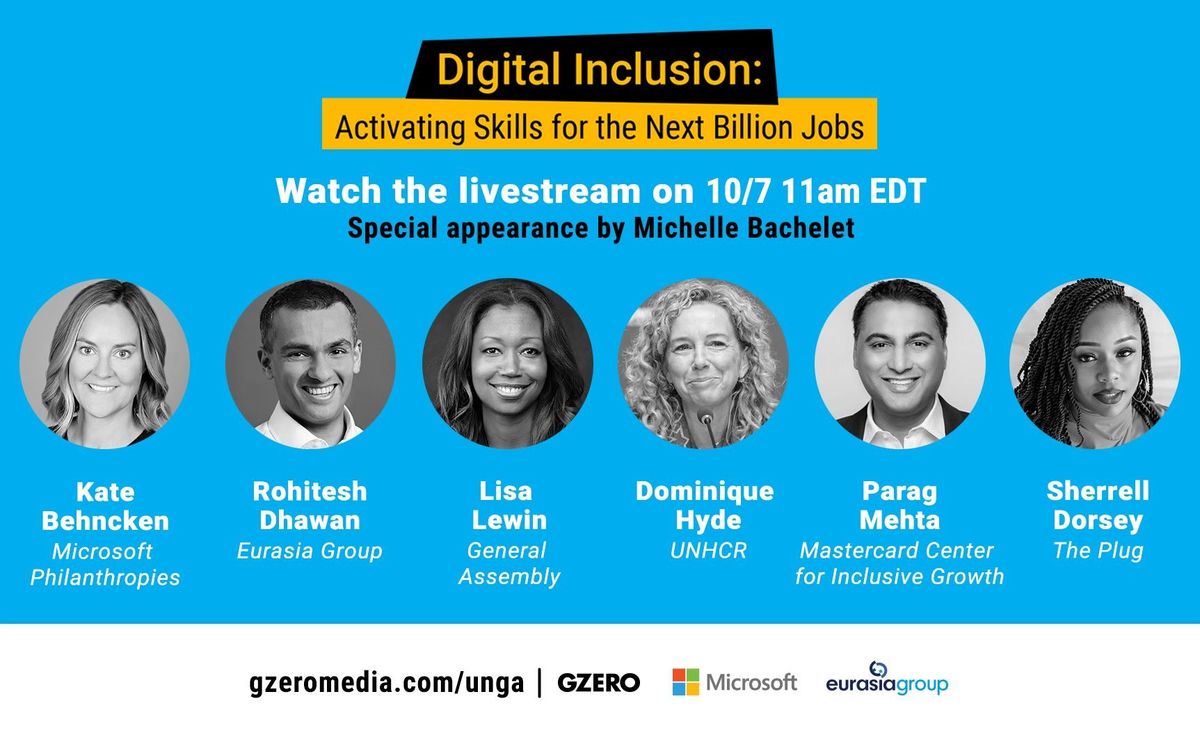 Teaching digital skills could empower the workforce the 21st century needs, especially in the wake of the COVID-19 crisis.

On Wednesday, October 7th at 11a ET/8a PT/4p BST, GZERO Media — in partnership with Microsoft and Eurasia Group — presented a live panel discussion, "Digital Inclusion: Connectivity and Skills for the Next Billion Jobs," about the acceleration of digitalization, the changing workforce, and the need for digital access for all.
The conversation was moderated by Sherrell Dorsey, founder and CEO of The Plug, and our panel included:
Also featured: a special appearance by
Michelle Bachelet
, United Nations High Commissioner for Human Rights and former president of Chile.
Sign up to be notified about future GZERO Media events.
---
Go to https://www.gzeromedia.com/unga/livestream/ to watch our livestream events. (No registration required.)

For more information, read our explainer on Digital inclusion: Activating skills for the next billion jobs, part of our coverage of the most pressing issues facing the 2020 United Nations General Assembly, and watch this video.
Internet Connectivity & the Need for Digital Inclusion: Access, Training, Skills, Jobs | GZERO Mediayoutu.be
Digital Inclusion: Activating Skills for the Next Billion Jobs: Wednesday, October 7th, 11a ET/8a PT/4p BST