Is Musk hedging his bets on Ukraine?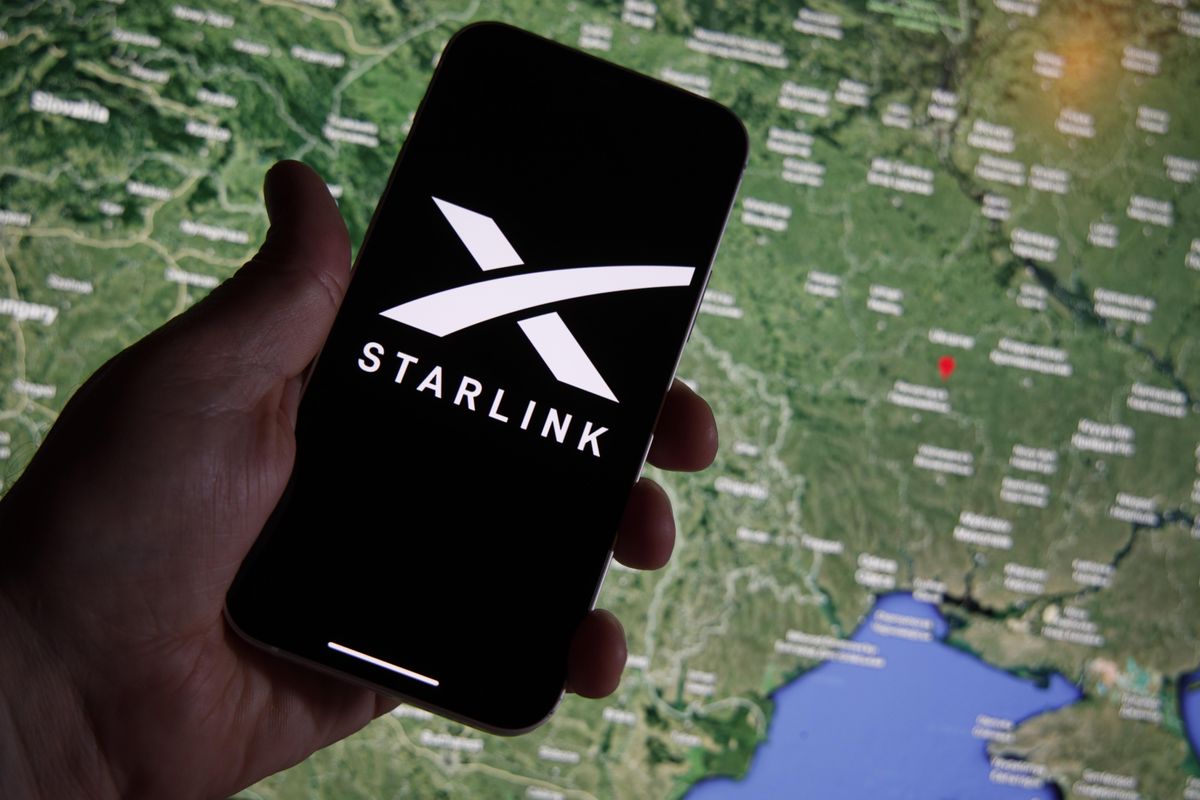 STR via Reuters Connect
Elon Musk's Starlink is the most prominent of a new generation of low-Earth orbit satellite networks making a name for themselves this year by providing internet service in conflict zones and other geopolitical hotspots. Instead of using a handful of expensive-to-launch high-altitude satellites, these networks deploy thousands of cheaper low-orbit systems. This type of network may still be more expensive to use than terrestrial cables, but it allows operators to beam the internet into places with limited infrastructure on the ground to support it.
We asked Eurasia Group expert Scott Bade to explain how these networks are being used and what the implications are.
---
Where are these companies taking their services?
In Ukraine, earth imaging companies such as Maxar and Planet Labs have been taking detailed pictures of what's happening on the ground. Some of that has been made available to the public — that's how we saw the famous images of the Russian convoy stalled on a road leading into Kyiv, for example. But these companies are also feeding intelligence directly to the Ukrainian government, US authorities, and NATO.
Starlink, the satellite service of Musk's SpaceX company, has played a more active role recently by helping Ukraine maintain internet connectivity since the Russian invasion. It has protected access to a uncensored internet in occupied areas, thwarting Russian disinformation efforts. Perhaps more importantly, Starlink has provided the Ukrainian military command with the means to communicate with its troops even behind enemy lines. This has led to more effective artillery targeting, for example.
The other place Starlink has been in the news is Iran after a Twitter user asked Musk to deploy Starlink over the Islamic Republic to keep Iranians online after mass protests prompted the government to restrict internet access. Musk responded by adding his voice to activists' calls for an exemption to US sanctions for telecom companies, which the government granted. Musk has said Starlink is now active over Iran, but we don't really have any evidence that it's been used.
How big of a challenge do these services pose to authoritarian regimes?
Though they've proven effective at thwarting Russian efforts to control communications in a conflict zone, it will be more difficult for them to challenge authoritarian regimes on their home turf. Their main limitation is that they still require physical terminals on the ground. In Ukraine, Starlink is working in conjunction with the government, which is doing all it can to get the service into the country. In Iran, on the other hand, the regime is doing everything it can to keep the service out.
But if you can overcome that obstacle – somehow sneak terminals into the country, for example – satellite systems represent a potential threat to regimes that restrict access to the internet.
How have these regimes reacted so far?
Iran called the US' decision to provide operating licenses for internet services a violation of its sovereignty. It blocked Starlink's website and said it will not allow any terminals into the country.
A more serious risk comes from Russia and China, which are very wary of Starlink's potential military uses. Russia has repeatedly threatened Starlink and recently tested an anti-satellite missile. And it has other ways to disrupt satellites. It launched a cyber operation against Viasat, another satellite network, right before it invaded Ukraine. Some voices in the Chinese military have also called for the development of anti-satellite capabilities that would allow it to attack Starlink.
The US and NATO have pointedly declined to clarify if satellites are covered by the alliance's Article 5 collective defense clause. That ambiguity is likely enough to deter any attempt to shoot them down for now, but further cyberattacks wouldn't be surprising.
How comfortable do these companies feel with their new geopolitical role?
Many Western satellite companies – and technology companies more broadly – have enthusiastically supported Ukraine in its struggle against Russia. SpaceX has played a particularly prominent role, and Musk has at times seemed too comfortable dabbling in geopolitics. He's garnered some attention for tweeting out a peace proposal for Ukraine (which suspiciously resembled Putin's) and a suggestion to resolve China-Taiwan tensions that was friendlier to China than to Taiwan.
Yet these and other actions have also raised suspicions that Musk is wary of angering Moscow and Beijing. In recent days, some Ukrainian officials have complained that Starlink wasn't being activated quickly enough in recaptured areas, hindering the army's advance. There was another report that Musk blocked the use of Starlink over Crimea because that could help trigger an escalation in the war. And Musk has publicly said that SpaceX can't go on supporting the Ukrainians indefinitely without more US government support.
It's obviously hard to know exactly what is going on for certain – there is a war raging – and Starlink is still in use by the Ukrainians. But Musk seems to be simultaneously embracing the potential to play a geopolitical role while also hedging his bets a bit. Russia has been threatening SpaceX, and China is a major market for Musk's Tesla. I wouldn't be surprised if he wanted to start finding ways to be less involved in Ukraine.
What does the US government think about the actions of these companies?
Until recently, SpaceX and satellite companies seemed fully aligned with the US government on the Ukraine conflict. Even when they were acting on their own volition in the context of the war, they were doing so with the blessing of Washington – in fact the United States Agency for International Development has paid for some of the Starlink service provided to Ukraine.
That may no longer be the case. SpaceX has appeared to make some recent decisions on coverage independently of the US government. It appears that the firm is now again on the same page with US and Ukrainian officials – Musk and the Ukrainian foreign minister have exchanged complimentary tweets – and Musk wouldn't want to intentionally undercut US policy. But he should be careful in the future to avoid giving the impression of deference to Russia and China to avoid angering US officials.
This article comes to you from the Signal newsletter team of GZERO Media. Sign up today.