Watch live on Sept 15: transforming education
August 23, 2022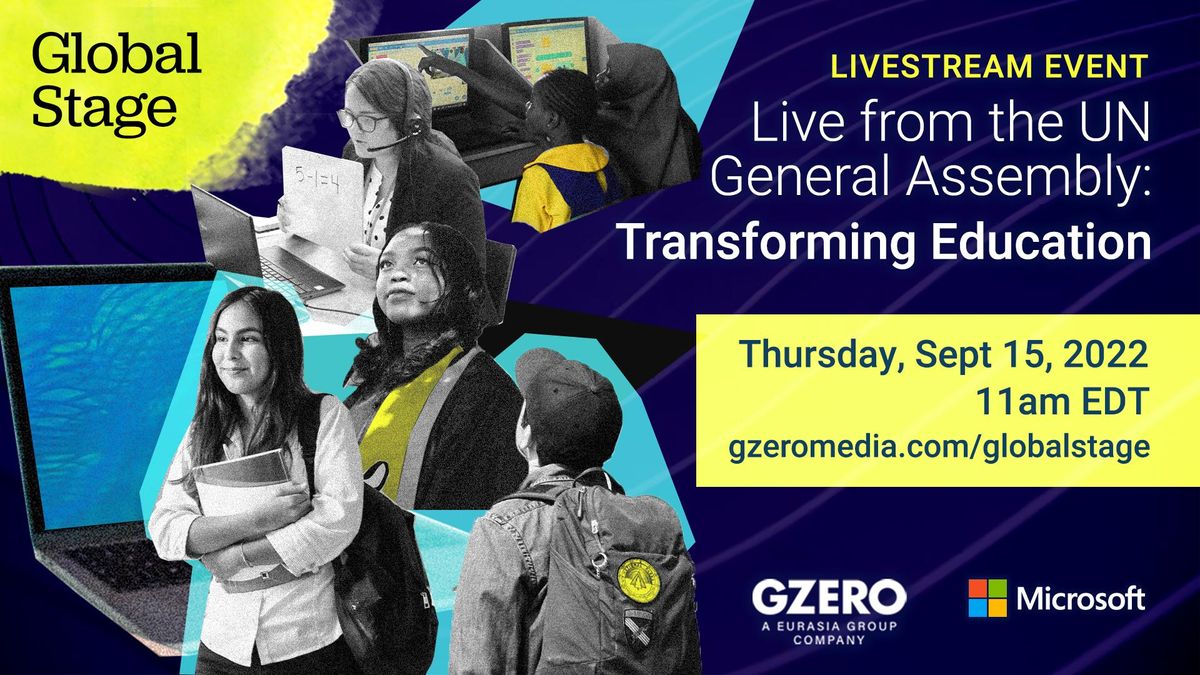 Live from the UN General Assembly: Transforming Education
Thursday, September 15, 2022
11 AM ET / 8 AM PT / 5 PM CEST
https://www.gzeromedia.com/globalstage
Click through to WATCH today's livestream: During the pandemic, millions of children lost access to education. How can we leverage digital platforms to deliver better access to quality education, and ensure that those who put school on hold during the crisis are not left behind?
As the 77th session of the UN General Assembly gets underway, GZERO Media will host a Global Stage livestream, in partnership with Microsoft, to discuss "Transforming Education" on Thursday, September 15, at 8 am PDT / 11 am EDT.
---
Andrew Jack, global education editor for the Financial Times, will moderate this discussion with:

Gerald Butts, Vice Chairman, Eurasia Group
Evelyn DeJesus, Executive Vice President, American Federation of Teachers
Leonardo Garnier, Special Adviser, United Nations "Transforming Education Summit"
Vickie Robinson, General Manager, Microsoft Airband Initiative
Jonathan Rochelle, VP of Product Management, Learning Content & Instructor Experience, Linkedin
Special appearance from United Nations Secretary-General António Guterres.
Sign up to get alerts about this and other upcoming GZERO events.