What We're Watching: Cuba's internet crackdown, Erdogan woos Ethiopia, Merkel's Russia-Ukraine tour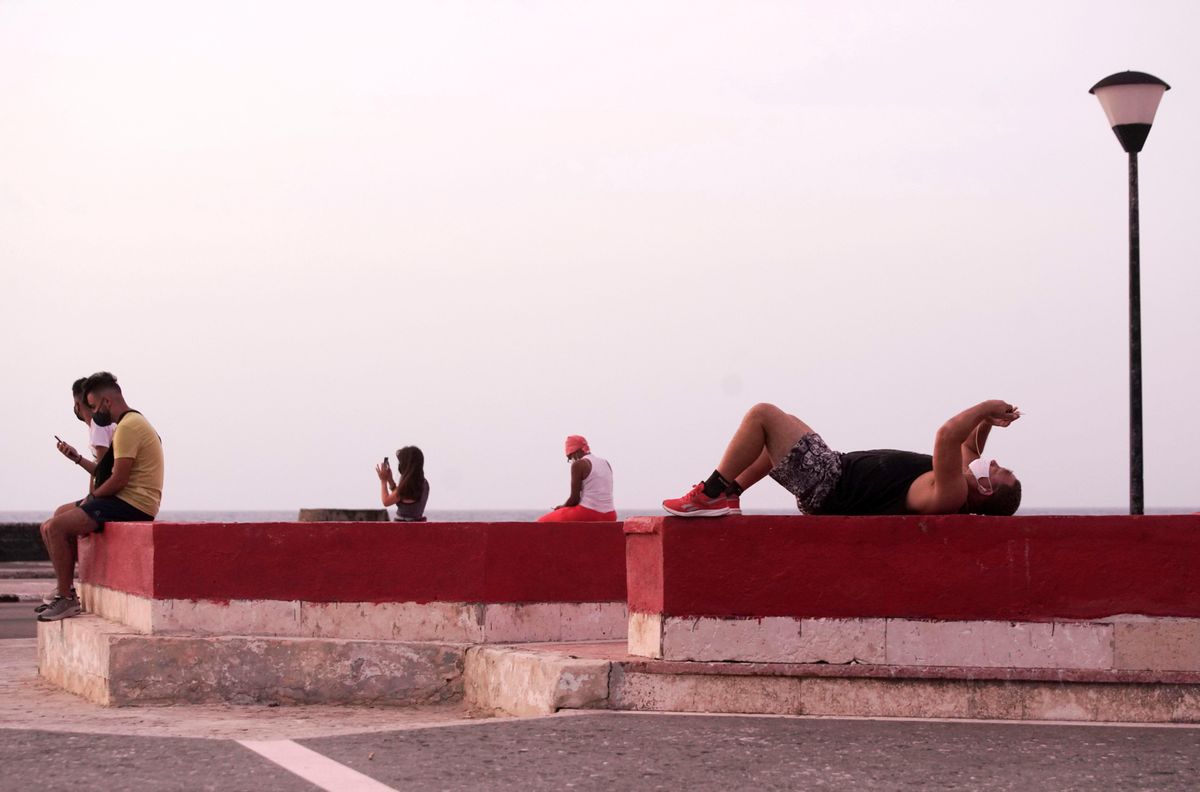 Cuba's internet crackdown: Just weeks after Cubans used social media to mobilize the biggest anti-government protests in decades, the communist regime will now criminalize using social media to criticize the government. The new law states that Cubans cannot use any telecommunications to undermine the country's "public order," and that internet providers must monitor users' activities and even shut down service when deemed necessary. Clearly, this move is a guise for the government to crack down on all dissent, and to codify what they've already been doing. But many emboldened Cubans, who only got online on their smartphones in 2018, say they will not back down on criticizing the government of Miguel Díaz-Canel for lack of food, medicine and general economic stagnation that's thrust millions into poverty. During recent mass protests, the government staged a brutal crackdown and shut down the internet, prompting the Biden administration to sanction Cuban officials and the police force for human rights abuses. The US has also said that it's looking for alternative ways to provide internet access to Cubans, possibly through VPN technology, a workaround solution that could not be penetrated by the draconian Cuban regime. But they are not there yet, the Biden administration says.
---
Turkey's diplomat-in-chief: Turkish President Recep Tayyip Erdogan fashions himself as an international diplomat these days, now offering to step in to fix conflict-ridden Ethiopia. After meeting with Ethiopia's beleaguered Prime Minister Abiy Ahmed this week, Erdogan called for a peaceful resolution in Tigray, where the government has been waging a brutal crackdown against ethnic Tigrayans since November last year. Erdogan, who was in Addis Ababa to sign a defense agreement with Abiy (details remain scarce), is worried that instability in Ethiopia threatens the entire Horn of Africa. Erdogan also offered to mediate an ongoing row between Sudan and Ethiopia over the disputed al-Fashaga region. Sudan and Ethiopia reached a deal in 2008 agreeing to a "soft border" in that area, but political changes inside Ethiopia since Abiy came to power in 2018, have revived the old land dispute. Disagreements over al-Fashaga, an agricultural area straddling both states that was never clearly demarcated, dates back to colonial-era treaties signed in 1902, but if Erdogan wants to take a shot at building bridges, we say go for it!
Merkel on tour: Chancellor Angela Merkel, who will hand over the reins after Germany's general election on September 26, is trying her hand at some final diplomatic outreach. Merkel will arrive in Moscow on Friday to meet President Vladimir Putin, presumably for the last time. On the agenda: the quagmire in eastern Ukraine as a result of Russia's aggression there, and Afghanistan. Since Merkel last visited Russia over 18-months ago, bilateral relations have plummeted, most notably after the Kremlin's alleged poisoning of opposition politician Alexei Navalny, who sought medical treatment in Germany. But the German leader has also backed Russia's plans to build the Nord Stream 2 pipeline, which would double Russia's natural gas supplies to Germany. Merkel will also make a pit stop in Ukraine on Friday. Indeed, this comes at a very interesting time after Ukraine's President Volodymyr Zelensky panned Western allies this week for not green-lighting Kyiv's accession to NATO. Speaking directly to the US and the EU, it seems, Zelensky said: you're sending "a signal to other countries that you guys are not welcome here and Russia is just around the corner, increasing its clout."