What We're Watching: EU's energy conundrum, Plan B for Ukraine grain exports, war games in Taiwan, robot revenge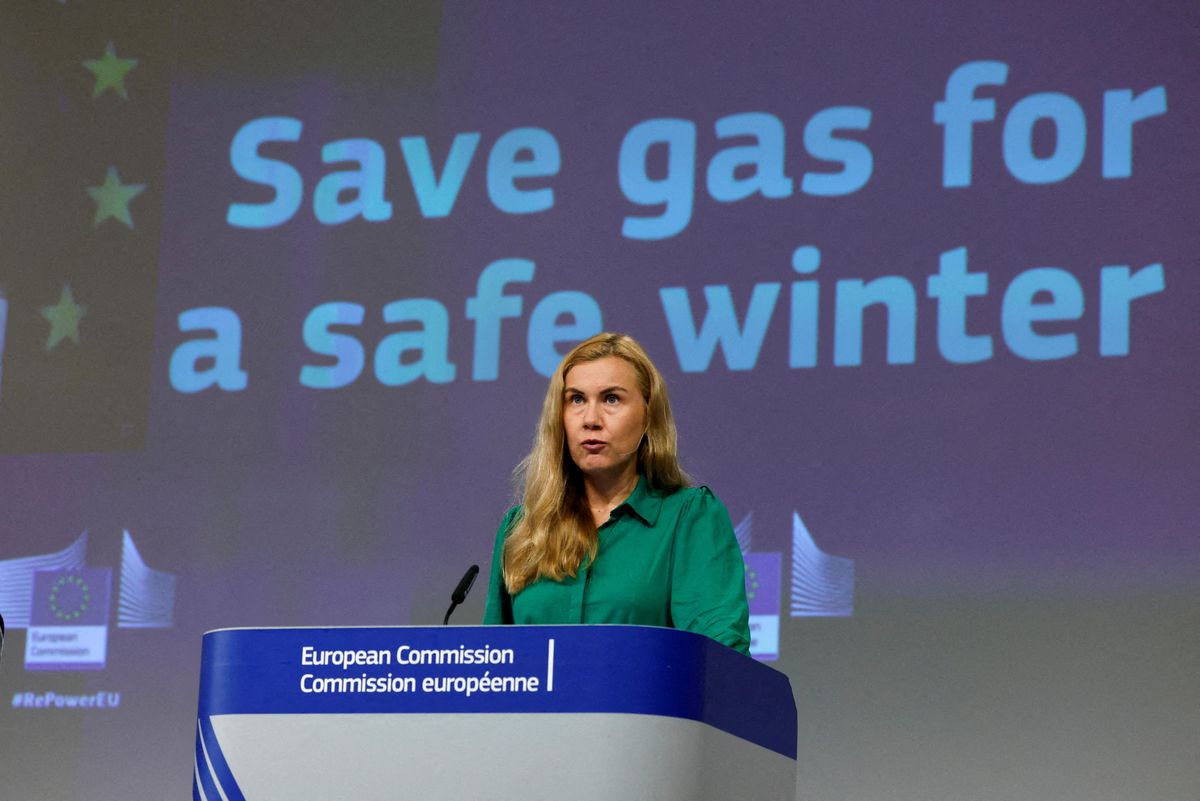 REUTERS/Yves Herman
EU's deepening gas woes
Europe's gas crisis went from bad to worse on Monday after Russia announced that it would slash deliveries to Germany via the Nord Stream 1 pipeline to 20% capacity beginning this week. The Kremlin's dramatic move is further testing the European Union's cohesiveness just days after Brussels called on members to voluntarily cut natural gas consumption by 15% until at least April 2023. The European Commission, the EU's executive arm, wants its 27 member states to cut back in order to boost stockpiles ahead of winter as Russia continues to use its natural gas exports as a political weapon. But the sense of European unity that defined the early stage of the war – when the bloc rallied together to enforce crushing sanctions on Moscow – is now waning. Countries like Spain and Portugal that rely less on Russian natural gas than the Germans and Italians, say the plan doesn't account for EU countries' disparate needs (a diplomatic way of asking why the heck they should suffer because Berlin has failed to diversify its energy portfolio). Though Brussels prefers for the plan to remain voluntary, it has threatened to make reductions in gas consumption mandatory across the bloc. The plan could go to a vote as soon as Tuesday and requires 15 of 27 states to back it. For now, the bickering continues.
---
Is there a Plan B for Ukraine grain exports?
It took less than 24 hours for Russia to attack the Ukrainian port of Odesa after signing an agreement to allow grain shipments to resume from … Odesa, and while Moscow says the missile strikes didn't violate the terms of the deal, Ukraine is already working with the US on other ways to get the grain out. The focus is on Ukraine's road, river, and rail links with the rest of Europe, says USAID boss Samantha Power. But those logistics will take time to develop, and there isn't much of that left: the 20 million tons of grain currently in Odesa's silos will soon start to rot. Russian Foreign Minister Sergey Lavrov, speaking in Egypt, one of the countries most dependent on Ukrainian and Russian grain, said Monday that the missile attacks were on non-grain port facilities and that the deal is still on. That's some Whole Grain Chutzpah by our lights, but the fact remains: the world has little choice but to deal with Russia to free up the most efficient seaborne grain export routes from Ukraine.
Taiwan simulates war
Sirens blasted across northern Taiwan on Monday as the country kicked off an annual military drill in preparation for a potential Chinese attack. (Beijing rejects the sovereign status of the democratically governed island and has threatened to seize it through military force.) The event features mass street evacuations as part of a "missile alert," a scenario simulating evacuation protocols in the event of a rocket attack by Beijing. But this year's drill comes as the security situation in the Taiwan Strait feels more precarious. Just last week, US Gen. Mark Milley, chairman of the Joint Chiefs of Staff, warned that Beijing has become significantly more bellicose and dangerous in recent years. What's more, China responded firmly to reports that US Speaker of the House Nancy Pelosi is planning a trip to Taiwan next month, which would make her the highest-ranking US official to visit the contested territory in some 25 years. China, meanwhile, is grappling with a shrinking economy as a result of its zero-COVID policy and is likely not keen to pursue a full-blown conflict in the Strait right now. Still, it could use a potential visit by a high-ranking US official as an excuse to flex its military muscles.
What We're Fearing: The robots' revenge
Look, we're not saying that the chess robot that broke a seven-year-old kid's finger during a tournament in Moscow last week did it on purpose as an early signal that the robots are nearing the moment when they rebel against their masters in an epic uprising that leads to the enslavement of humans at the hands of AI-powered cyborgs. Catch breath. But we are also not NOT saying that. After all, the pandemic wasn't the worst thing for our future overl – uh, robots, that is.