What We're Watching: Iran plays hard to get, China gets up in India's grid, Dominicans build a wall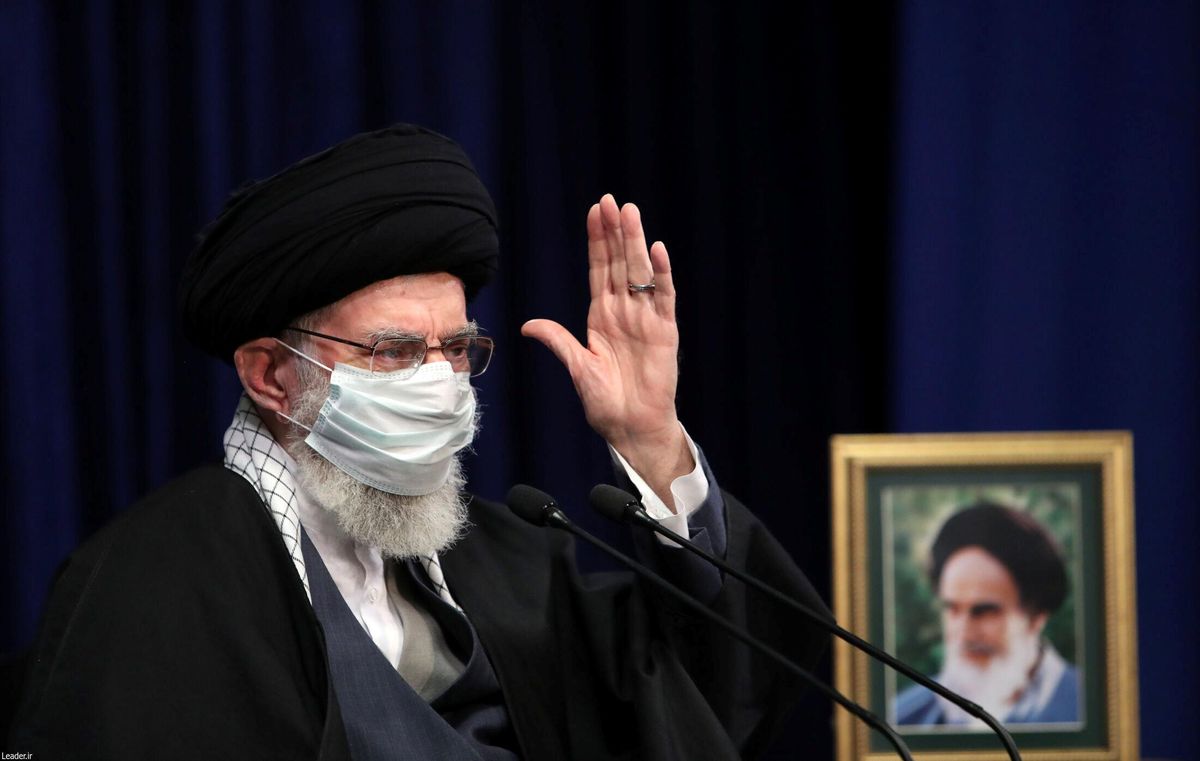 Iran rules out nuclear talks… for now: Iran has reportedly rejected an offer to join direct talks with the US and EU over its nuclear program, saying it won't start the conversation until sanctions on Iran's economy are eased. To be clear, this does NOT mean that prospects for reviving the Iran nuclear deal are dead. Europeans and the Biden administration want a return to the 2015 nuclear agreement, and Iran certainly needs the economic boost that would come from a removal of sanctions. But Tehran is going to try to maximize its leverage before any talks begin, especially since this is a sensitive election year in in the country. Iran's leaders are going to play hard to get for a while longer before edging their way back to the bargaining table. Still, it's high stakes diplomacy here between parties that have almost no mutual trust — and one misstep could throw things off track quickly.
---
Is China inside India's electrical grid? A newly published study from intelligence analytics firm Recorded Future suggests that China may have retaliated against India following border skirmishes in the Himalayas last year by using malware to attack India's power grid, triggering a blackout last October that left 20 million residents of Mumbai in the dark. The study's authors acknowledge that these conclusions are still speculative, but recent comments by Indian officials add to their credibility. The findings are all the more striking because conventional wisdom holds that while governments regularly use cyber-attacks to steal the secrets of other countries, they generally don't tend to sabotage other governments for fear of dangerous retaliation. If there is truth in this story, it's possible that China believes its cyber advantage over India is strong enough to deter retaliation. That's a powerful warning for every government.
Dominican Republic to "build the wall:" Ok, they are calling it a fence, but whatever you call it, recently-elected Dominican president Luis Abinader says that a new 230 mile hi-tech barrier is meant to stop drug trafficking, illegal immigration, and cross-border crime between his country and Haiti. The two countries, which share the Caribbean Island of Hispañola, have long had testy relations, in particular over the presence in the DR of hundreds of thousands of Haitian migrants who have fled their own country — the poorest in the Western Hemisphere — in search of opportunity next door. About five percent of the DR's population is of Haitian origin, according to government estimates, and many lack formal papers. At the same time, the porousness of the border has facilitated trafficking of human beings and contraband, according to a US State Department report. The Dominican government has deported Haitians en masse on several occasions over the past several decades, and there is a history of anti-Haitian violence in the country that runs back more than a century. Construction of the new fence is set to begin later this year.