What We're Watching: New US Supreme Court justice, Morales can go back to Bolivia, Nile dam talks resume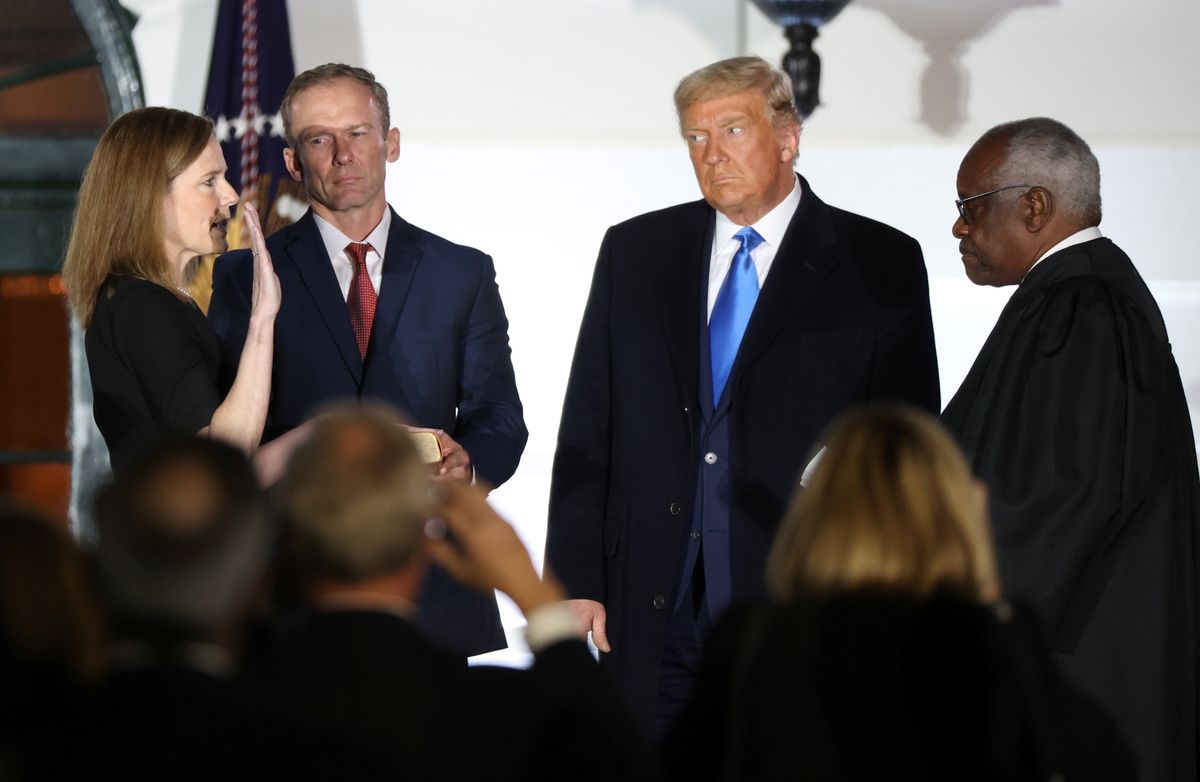 SCOTUS battle rages on: In a major victory for US President Donald Trump just a week out from the presidential election, the Republican-controlled Senate confirmed Judge Amy Coney Barrett to the Supreme Court, who was then swiftly sworn into office at a nighttime ceremony at the White House. Barrett, a conservative who was tapped to replace deceased Justice Ruth Bader Ginsburg just 46 days out from the presidential election, is the first Supreme Court justice to be confirmed in over 150 years without the support of a single member of the minority party. Democrats are furious, saying that Republicans — who blocked Obama from filling a Supreme Court vacancy in 2016, arguing at the time that the seat should only be filled after the next US president was elected some nine months later — have cynically backtracked on their own assertions. Democrats have also called the rushed confirmation process "illegitimate." Pressure is now mounting on Joe Biden (specifically, from the progressive wing of his party) to expand the size of the Supreme Court should he win in November, so Democrats can install liberal justices to offset the crucial court's hard-right shift.
---
Evo Morales' likely return: A Bolivian judge on Tuesday dismissed an arrest warrant for alleged sedition and terrorism against former president Evo Morales, paving the way for Morales, who led the country from 2006 to 2019, to return to Bolivia without fear of detention. Although the warrant was thrown out over a technicality, the investigation against Morales continues. If Morales does return, he'll still likely be expected to show up in court to face the charges, which stem from his alleged role organizing roadblocks in the wake of the disputed 2019 election. Morales initially claimed victory in last year's vote, but the military forced him to resign amid allegations of vote-buying and civil unrest. He has since lived in self-imposed exile in Mexico and Argentina, but vowed to return if Luis Arce, the candidate aligned with his socialist MAS party, won the October 18 October presidential election (he did, in a landslide). Now that Morales will likely be back soon, we're watching to see how his physical presence in Bolivia will affect Arce's first moves as president, given how the new president — a UK-educated economist who seeks to end Bolivian political polarization — distanced himself from Morales during the campaign.

Nile dam talks are back on:
Negotiators from Ethiopia, Egypt, and Sudan were set to
meet
(again) on Tuesday to discuss the controversial
Grand Ethiopian Renaissance Dam
on the Upper Nile river, which Addis Ababa says it needs to generate electricity but Cairo and Khartoum say will leave their farmers' crops dry. Nearly two months after Cairo walked out of the last round of talks over Addis Ababa's new timeline to fill the reservoir, the latest discussions have been overshadowed by an outside player, the United States, after President Trump suggested Cairo could
"blow up the dam"
if an agreement is not reached soon. Trump's comments
outraged
the Ethiopians, who have long complained that the Americans have blatantly favored their Egyptian allies in US mediation efforts. Ethiopia also resents Trump's decision to cut over
$100 million
in US development aid after Addis Ababa soured on a US-brokered deal to end the dispute. As the three interested parties return to the negotiating table, they will be closely monitoring the result of next week's US election — will a future Biden administration be as keen as Trump to back Egypt?