What We're Watching: Putin meets Xi, US takes out ISIS leader, Costa Rica votes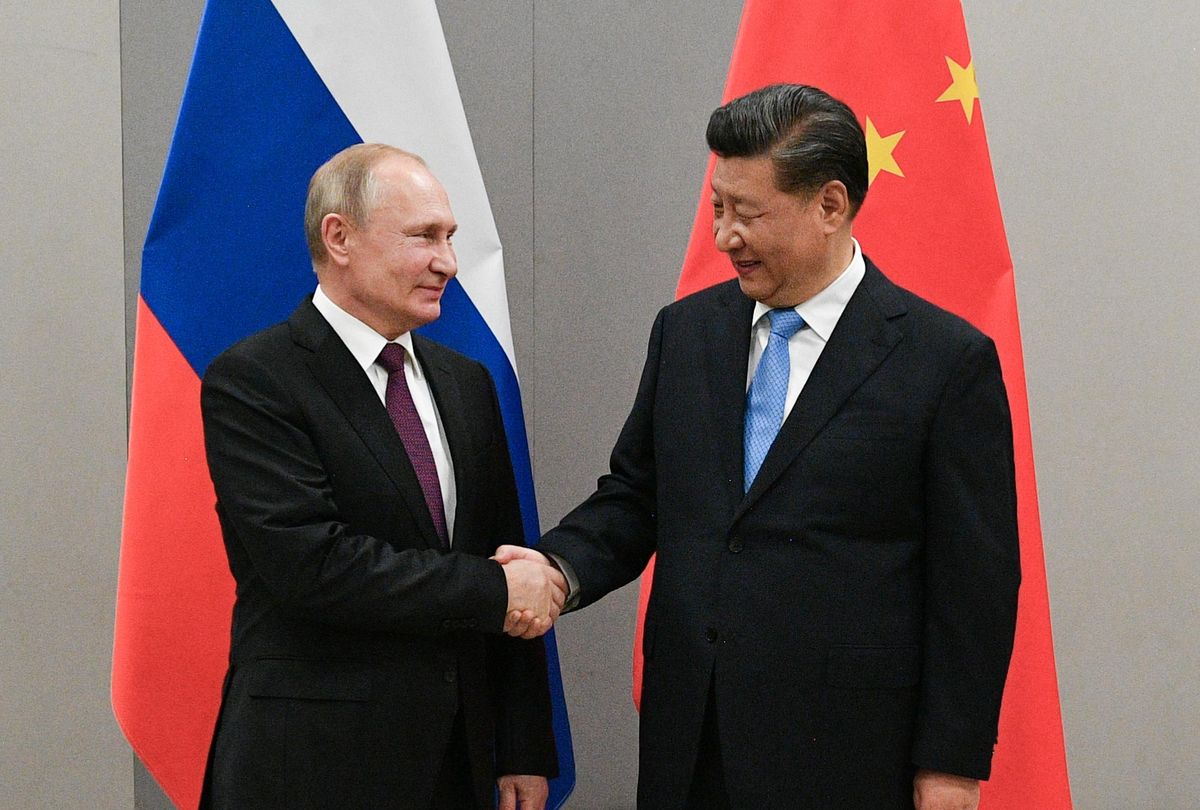 Sputnik/Ramil Sitdikov/Kremlin via REUTERS
Putin-Xi Olympic meeting. "It's probably the most important geopolitical summit we've had in years," says Ian Bremmer. Russian President Vladimir Putin and Chinese President Xi Jinping will meet on Friday in Beijing, where Putin will also attend the Winter Olympics inauguration. The two have a lot to discuss in their first in-person meeting in two years, including tensions over Ukraine, trade, and lunar exploration. Putin will likely assure Xi that Russian oil and gas will continue flowing to China. Xi, meanwhile, is expected to support Russia's demand that NATO halt its eastward expansion. China's leader sees the Ukraine crisis as a welcome distraction from COVID and Xinjiang. On the other hand, Xi doesn't want a war that will hurt the economy, so he would prefer that Putin find a diplomatic resolution.
---
US targets ISIS leader. President Biden announced Thursday that the US conducted a pre-dawn operation in northern Syria that took out ISIS leader Abu Ibrahim al-Hashimi al-Qurayshi. Al-Qurayshi, who replaced Abu Bakr al-Baghdadi as ISIS leader in 2019, reportedly detonated a suicide vest as the Americans moved in, killing himself and family members. The operation was a rare tactical move by the Biden administration, which has veered away from getting embroiled further in Middle East conflicts. The timing is significant as it comes after an ISIS prison raid and bid to free some 12,000 ISIS members and their families. This stoked fears that the Islamic State, defeated in 2019, might be making a comeback. But some analysts believe that while ISIS sleeper cells have launched many attacks in recent years and remain active in some areas, the group's reach and clout are still limited.
Costa Rica's wide-open election.
Voters in the 5-million strong Central American country head to the polls Sunday for a presidential election featuring more than
two dozen candidates
. The main concerns for
Ticos,
as Costa Ricans are known, are unemployment — which is
topping 14%
— and rampant corruption. Leading the pack with 17% support in the polls is former President
José Maria Figueres
, a centrist who ran the country in the 1990s. Just behind him are conservative former VP Lineth Saborío and Fabricio Alvarado, a populist evangelical preacher. But more than a third of voters are still undecided and no candidate even comes close to getting the 40% needed to avoid a runoff, so a second round in April is all but assured. A question looms over the fate of Costa Rica's
$1.8 billion IMF deal
, which was negotiated by the current administration. Our friends at Eurasia Group say frontrunner Figueres would leave the pact alone, while Saborío and Alvarado, who oppose the IMF's demand to raise taxes, would try to revise it.