What We're Watching: Tanzania's COVID U-turn, US-Russia nuclear trust, Chinese nuke silos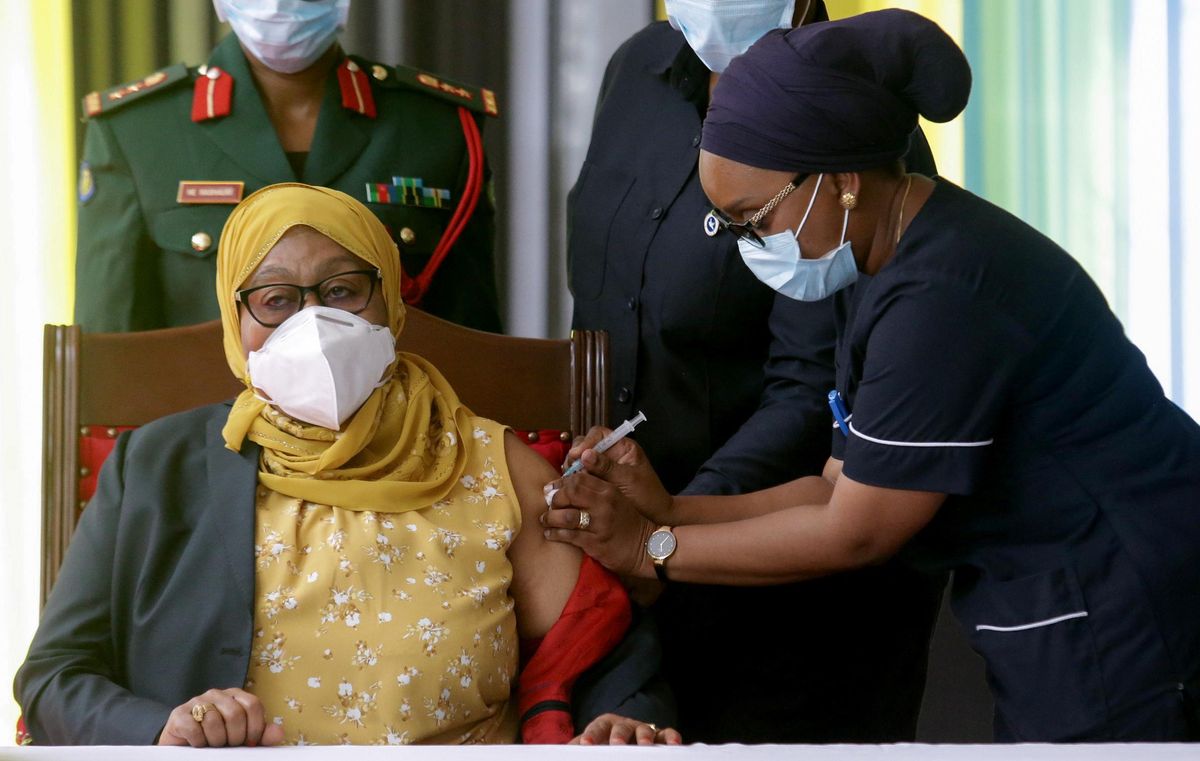 REUTERS/Emmanuel Herman
Tanzania reverses course on COVID: Just four months ago, the Tanzanian government was completely denying the existence of the pandemic. Then-President John Magufuli insisted Tanzania was COVID-free thanks to peoples' prayers, and refused to try to get vaccines. But Magufuli died suddenly in March — perhaps of COVID. His successor, current President Samia Suluhu, has acknowledged the presence of the virus in Tanzania, and although she was initially lukewarm on mask-wearing and vaccines, Suluhu has recently changed her tune, first joining the global COVAX facility and now getting vaccinated herself to kick off the country's inoculation drive. Well done Tanzania, because if there's one thing we've all learned over the past 18 months, it's that nowhere — not even North Korea, whatever Pyongyang says — is safe from the coronavirus.
---
US-Russia talk nukes: US and Russian officials met in Vienna on Wednesday to chart a fresh path forward on arms control. In January, they agreed to extend their last remaining bilateral arms control deal, the New START treaty. But other key agreements have fallen apart in recent years, including one that governed intermediate-range nukes and another that permitted each side to conduct unarmed surveillance flights over the other's territory. The talks in Vienna were constructive, and Americans and Russians plan to meet again in September. Given that these two countries alone own more than 90 percent of the world's nuclear warheads, that's good — but one big outstanding question is if and how to work China's rapidly growing arsenal into a 21st-century arms control framework.
China's nuclear silos:
While the US and Russia build nuclear trust, China is
quietly building
new storage facilities for its own atomic arsenal. A report by US scientists claims that Beijing is digging an entire field of silos in the Xinjiang region, where China has long conducted atomic tests, and last month US defense officials
spotted
another network of underground bunkers in neighboring Gansu province. What's more, less than a year ago the Pentagon
warned
that the Chinese are working to double their stockpile of nuclear weapons. While China only has about 200 nukes — way less than Russia and the US — Beijing's apparent bid to build more of the most lethal weapons on Earth comes right as US-China relations are at their
frostiest
point in decades.