The START of the end for Arms Control?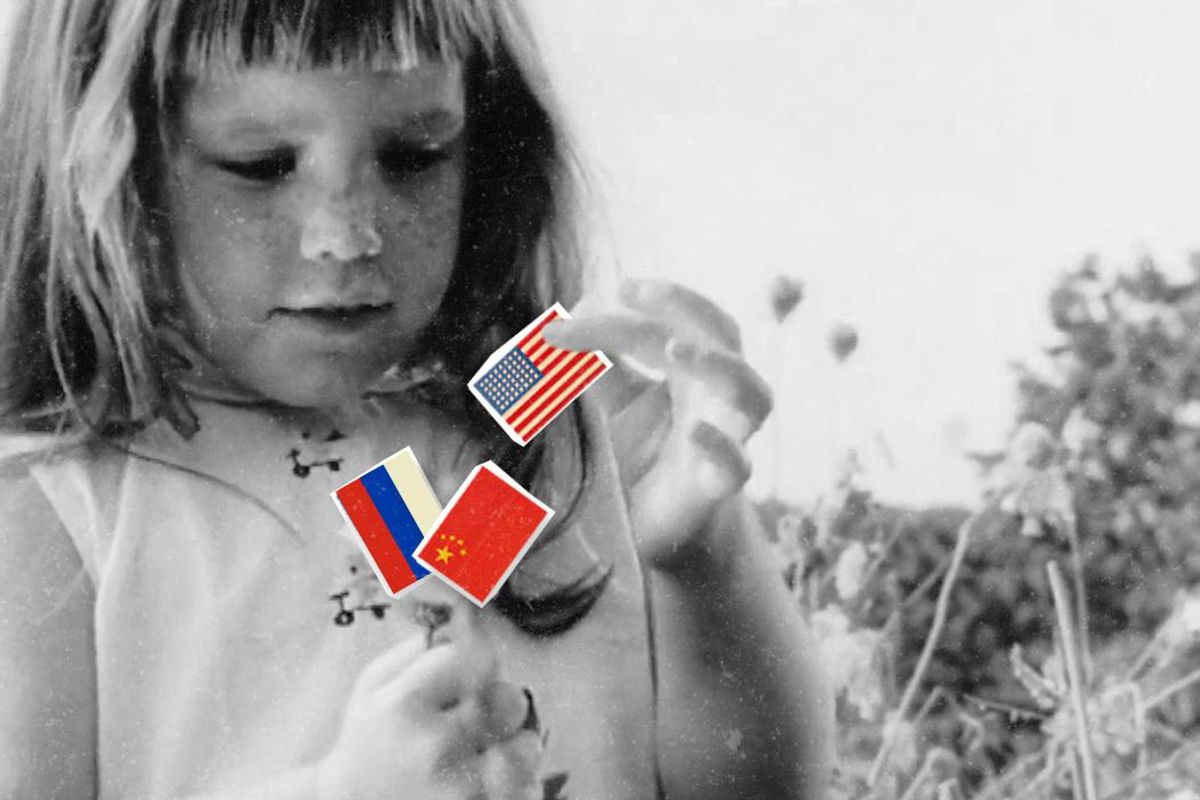 In a world wracked by pandemic, rising sea levels, and the scourge of cyber-attacks, it's easy to forget that there are still weapons out there that can kill hundreds of millions of people in less time than it takes you to read this article.

Why are we talking about nuclear arms control in 2020? After all, the Cold War ended 30 years ago, and few are old enough to remember the bombings of Hiroshima and Nagasaki. It seems almost quaint to worry about nuclear weapons, or to imagine the crippling impact that Lyndon B. Johnson's "Daisy" campaign spot had on his rival Barry Goldwater in 1964.
---
Those weapons are still, of course, the most potent destructive forces that humankind has ever developed. Eight in ten Americans say it's important to preserve current arms control treaties. And three-quarters polled separately listed the spread of nuclear weapons more broadly as a top threat to US national security, tied with terrorism for second place overall behind infectious disease. (Cyber-attacks came third, just one point behind.)
But now the last remaining arms control treaty between the world's major nuclear powers – the US and Russia — is in danger of collapsing.
Negotiators from the two countries met in Vienna on Monday to haggle over if, and how, to extend the 2010 New START treaty, which limits the number of long-range nuclear weapons that each side can deploy to about 1,500 apiece and permits mutual inspections and monitoring of each other's arsenals.
Unless it's renewed again before February 2021, it will end. If that happens, there won't be any major arms control agreement or coordination between the two countries that own 90 percent of the world's nukes.
Trust is in short supply: last year, the United States walked out on the long-standing Intermediate Nuclear Forces (INF) treaty — which had limited medium-range nuclear weapons — over concerns that Moscow was violating it.
So, now that the US and Russia have agreed to negotiate, what exactly does each side want? Russia wants to renew the existing treaty. The US has signaled openness to that idea, but Washington says any new pact must include China, a small but rising nuclear power.
Here's where things get tricky. China has so far refused to join. Why, Beijing asks, should a developing nuclear power – with only about 300 deployed weapons – cap its arsenal while the big players get to keep five times that many?
But if a new pact falls apart, all sides – including China — will be worse off. Why? Because what the countries would gain in leeway to develop their arsenals, they'd lose in transparency about what their rivals are up to.
This is why nuclear arms treaties still matter. Sure, limiting the number of nuclear weapons is important, but those caps still vastly exceed the number required to destroy the earth many times over. The real value of these treaties is that they give each nuclear power the right to see what its adversaries are up to. Less uncertainty means a lower risk of mistakes or accidents.
How does the threat of nuclear war rank for you? And what are the tradeoffs you see in trying to reach new arms control agreements?