Will the EU oil ban hurt Russia?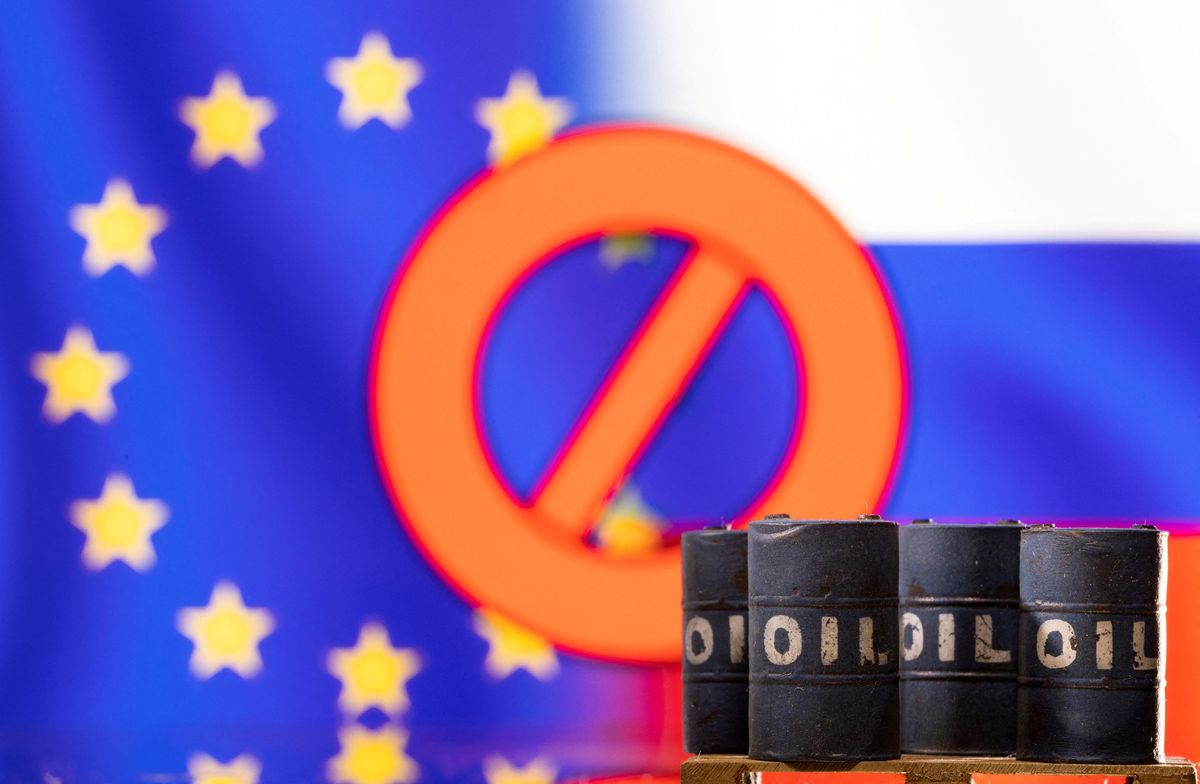 REUTERS/Dado Ruvic
In what would be Europe's boldest move yet to punish Russia for invading Ukraine, the European Commission on Wednesday unveiled a plan to ditch all oil imports from Russia in the coming months.
The proposal is part of a broader set of sanctions that would also cut SWIFT access for Sberbank, Russia's largest bank, and ban Russian state broadcasters from operating in the EU.
---
How much oil are we talking about here? Russia is the EU's largest oil supplier, accounting for about 2.2 million barrels per day, or a quarter of the Union's imports and consumption. To give time for member states to find alternatives, the plan is to phase out Russian oil imports within six months, and all refined products (that means: gasoline and other fuels), by the end of this year.
Caveats and carveouts. As with all major decisions in the EU, the sanctions will require approval from 27 member states whose dependency on Russian oil varies widely.
Germany is the largest single buyer, but it gets just a third of its imports from Russia. In the former Eastern bloc states, meanwhile, it's a different story. Slovakia gets 95% of its oil from Russia, Hungary about two-thirds, and the Czech Republic half, according to the IEA. Because this is almost entirely via Soviet-era pipelines rather than tankers, it's harder to replace fast. To keep everyone onside, Brussels has already proposed giving Hungary and Slovakia an extra year to make the transition away from Russian crude.
Would this move hurt Russia? "It'll sting," says Eurasia Group Russia analyst Zach Witlin. Europe is the Kremlin's biggest crude oil customer, buying up about half of Russia's exports. And according to energy research group CREA, Europe has already paid Russia 21 billion euros ($22.3 billion) for oil in the two months since Putin invaded Ukraine. That's a lot of money for Moscow's war machine.
But the sting won't be fatal just yet. China is still Russia's largest single consumer, and Beijing has no plans to stop importing Russian oil. India too has been ramping up its purchases recently. So while Moscow may have to sell to Asian markets at discounted prices — Chinese and Indian buyers know they'll have the Kremlin over a barrel on this — Putin won't be losing all of that revenue.
And world oil markets won't be losing the oil, points out Raad Alkadiri, Eurasia Group's managing director for energy. So long as those Russian barrels can find another home, he says, the move is a blip for the global market but not a major crisis. And oil traders seem to agree — prices ticked up only $4 on news of the EU ban. OPEC, for its part, isn't likely to see that as a reason to start pumping more oil to bring prices down.
To really hit Russian oil revenues hard, says Alkadiri, Europe would have to ban not only purchasing the stuff but transporting and trading it too. According to Bloomberg, more than 95% of tanker insurance is arranged through companies that have to comply with EU law. A move to prohibit them from insuring Russian cargoes, which is evidently under discussion, could swiftly inflict massive pain on Russia.
But there would be consequences for Europe too. Oil prices could instantly rise by as much as $30 per barrel, he says.

At a time when inflation is already high in much of the world, the Europeans would then have to answer a tough question, he says: "What political price are you really willing to pay for your principles and policies towards Russia?"