Podcast: Cyber mercenaries and the global surveillance-for-hire market
October 31, 2023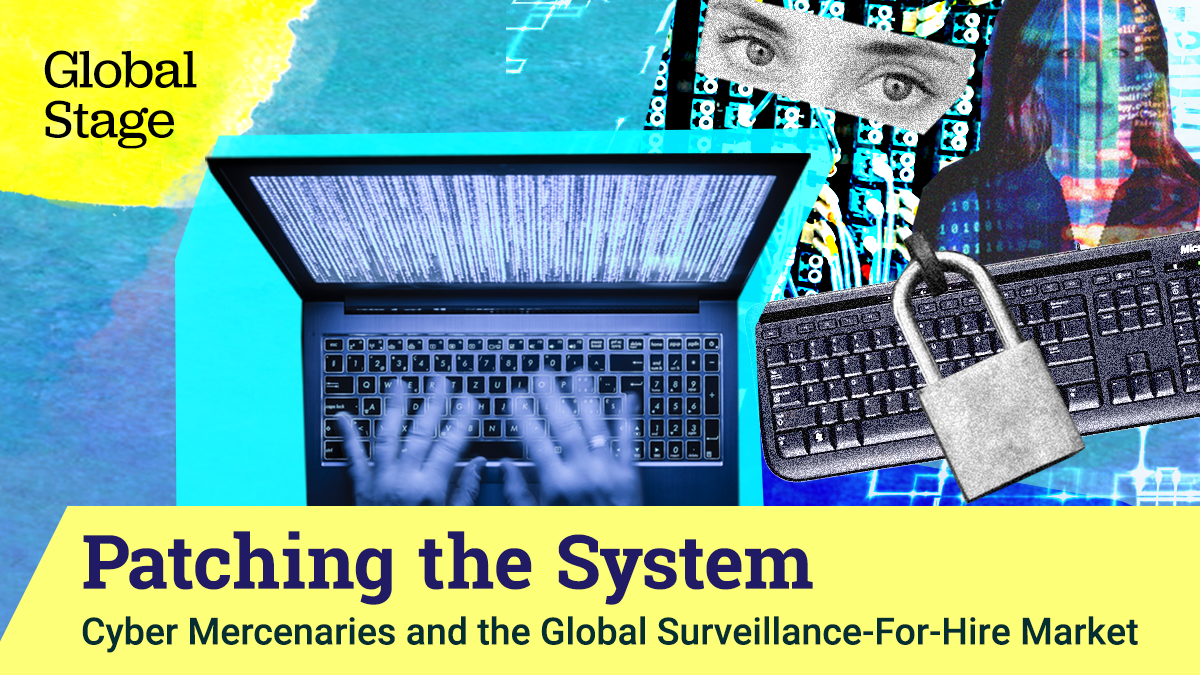 Listen: The use of mercenaries is nothing new in kinetic warfare, but they are becoming a growing threat in cyberspace as well. The weapon of choice for cyber mercenaries is malicious spyware that undermines otherwise benign technologies and can be sold for profit. Luckily, awareness about this threat is also growing, and increasing global coordination efforts are being put forth to combat this dangerous trend.
In episode 2, season 2 of Patching the System, we're focusing on the international system of bringing peace and security online. In this episode, we look at what governments and private enterprises are doing to combat the growth of the cyber mercenary industry.
---
Our participants are:
Eric Wenger, senior Director for Technology Policy at Cisco
Stéphane Duguin, CEO of the CyberPeace Institute
Ali Wyne, Eurasia Group Senior Analyst (moderator)
GZERO's special podcast series "Patching the System," produced in partnership with Microsoft as part of the award-winning Global Stage series, highlights the work of the Cybersecurity Tech Accord, a public commitment from over 150 global technology companies dedicated to creating a safer cyber world for all of us.

Subscribe to the GZERO World Podcast on Apple Podcasts, Spotify, Stitcher, or your preferred podcast platform, to receive new episodes as soon as they're published.