Podcast: Conservatives no more? Why Chris Christie is criticizing Trump and DeSantis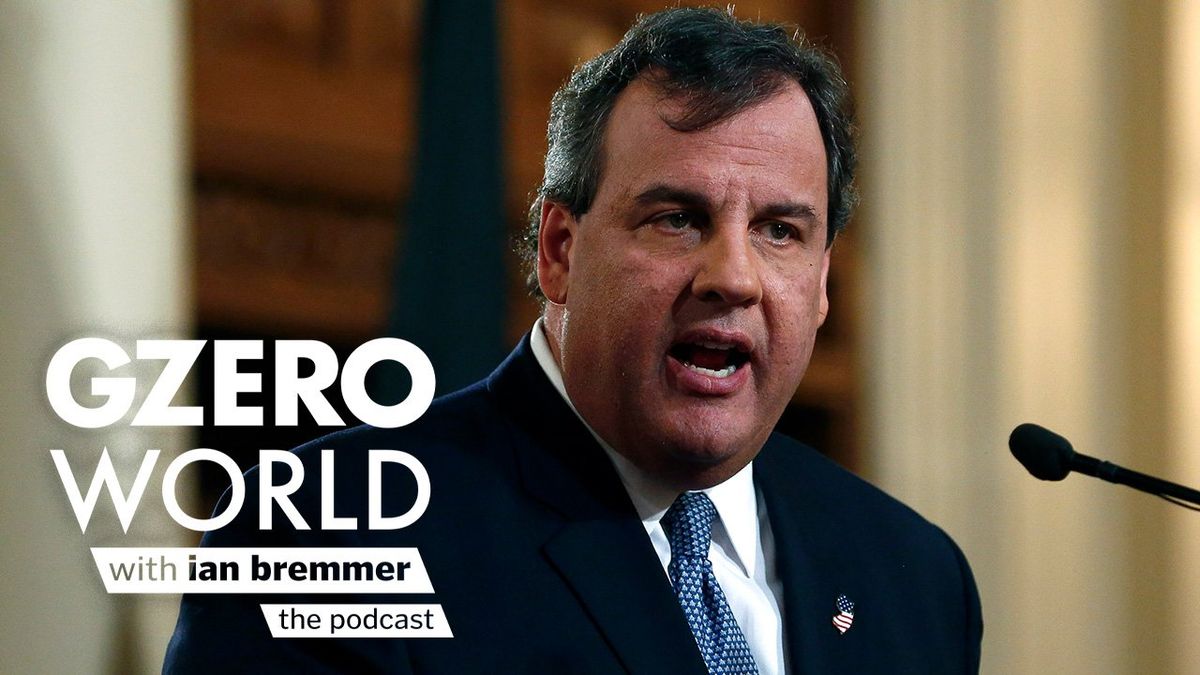 Listen:The upcoming GOP presidential primary will be many things – expensive, long, chaotic – but one thing we know for sure is that it won't be pretty. And one potential Trump rival, former New Jersey governor Chris Christie, is ready to embrace the ugly. In a wide-ranging interview with Ian Bremmer on the GZERO World podcast, Christie outlines the stark reality he sees as things begin to heat up on the campaign trail. "I think there's one lane for the nomination, and right now, Donald Trump's in the front of that lane," Christie tells Bremmer. "And if you want to get in the front of that lane, you better intervene and go right through him because otherwise, trying to go around him, I don't think it's a strategy."

---

While Christie is still playing coy on whether he'll throw his hat in the ring or simply influence the conversation from afar, he spoke with clarity and confidence on a wide variety of issues. On the debt ceiling, he's confident that Republicans and Democrats will avert disaster; on DeSantis, he thinks the Florida governor has made his Disney-doomed bed and has to sleep in it. On the culture war issues...well, you'll just have to listen to the show. They also talk foreign policy and specifically Russia/Ukraine, where the former Governor's insistence on continued support for Ukraine is decidedly starker than what President Trump said on CNN last week.
Subscribe to the GZERO World Podcast on Apple Podcasts, Spotify, Stitcher, or your preferred podcast platform, to receive new episodes as soon as they're published.