Hard Numbers: Australia reopens, Somali suicide blast, Queen tests positive, Credit Suisse leak, Indian death sentences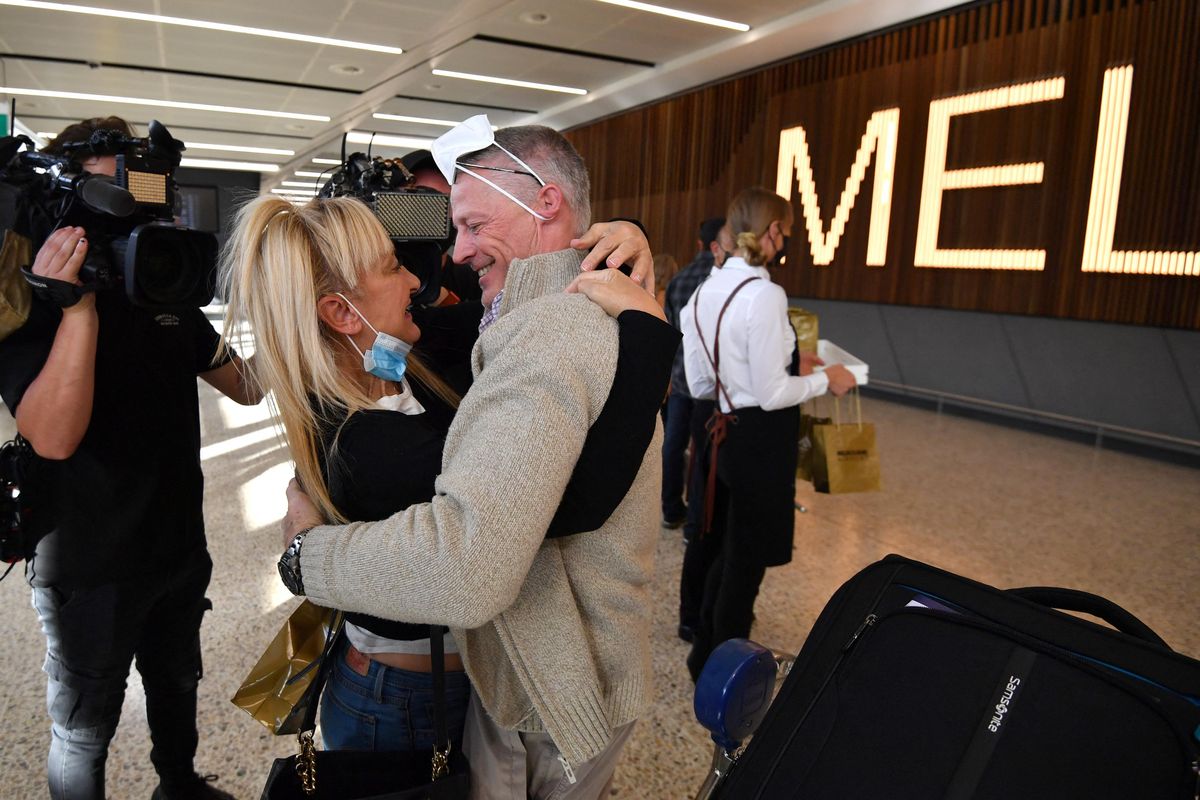 AAP Image/Joel Carrett via REUTERS
23: Australia reopened on Monday to (vaccinated) foreign travelers 23 months after closing its international borders. Restrictions gradually eased for citizens last year, but the latest move is great news for long-separated loved ones and Australian tourism.
---
2: Elizabeth II is still performing "light duties" at Buckingham Palace despite experiencing mild COVID symptoms. The British queen turns 96 in April. Her heir, Prince Charles, tested positive two days after meeting with the queen earlier this month.
13: Thirteen people were killed Saturday by a suicide bomber targeting government official and politicians in central Somalia. The al-Shabab militant group claimed responsibility for the attack, carried out during a long-delayed parliamentary election, the first round of which ends on Friday.
18,000: A whistleblower leaked data on more than 18,000 (mostly historical) Credit Suisse accounts that held more than $100 billion. The account holders reportedly included world leaders such as Jordan's King Abdullah II and the sons of a Pakistani intelligence chief who sent CIA funds to the Afghan mujahideen in the 1980s. The Swiss bank has responded and denies any wrongdoing.
38:
An Indian judge
sentenced
to death a record 38 people convicted of a 2008 attack by Islamic militants that killed 56 people in Ahmedabad, a city in Gujarat state. Gujarat's chief minister at the time was none other than current PM Narendra Modi. A higher court must confirm the sentences.