Hard numbers: South Korean truckers strike, Iranian martyrs struck, Russia stays flush, UK asylees in limbo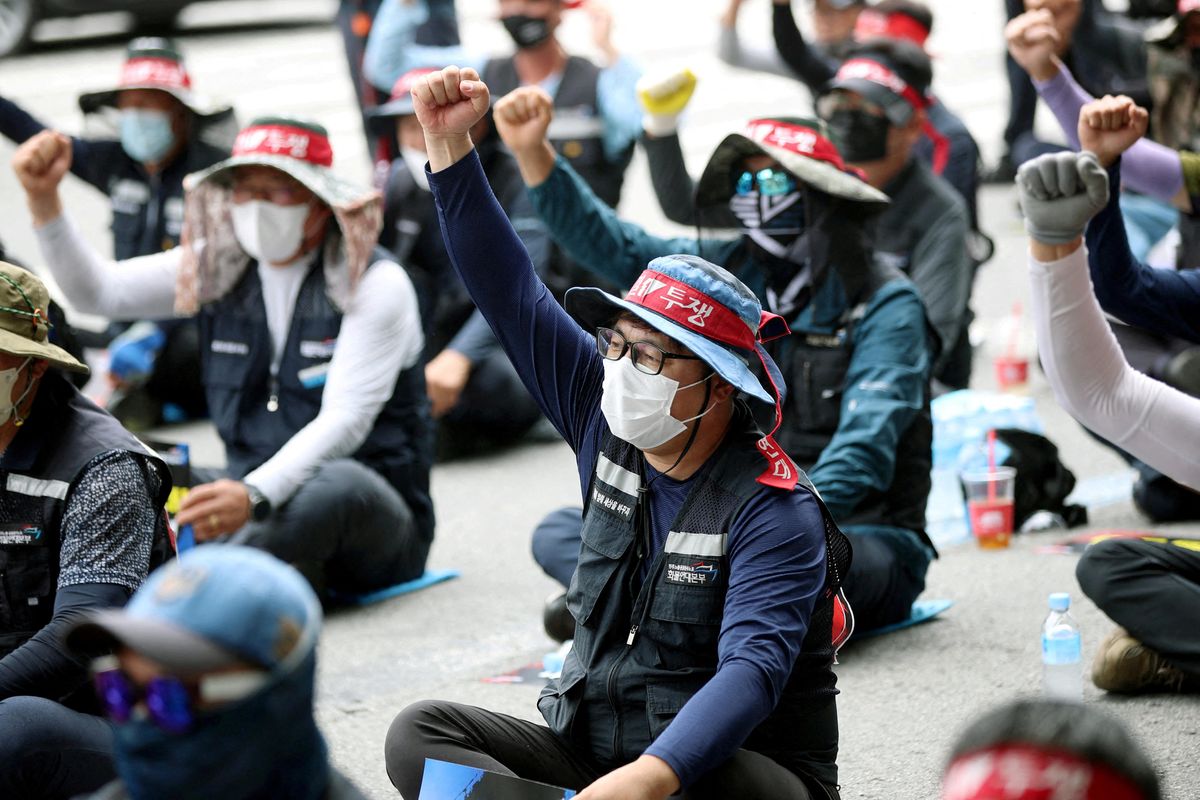 Yonhap via REUTERS
1.25 billion: A weeklong strike by South Korean truckers has already disrupted $1.25 billion worth of exports of cars, steel, and chemicals, further snarling global supply chains as much of the world already faces high inflation. The strikers are demanding better working conditions and higher wages.
---
2: Iran has described the deaths of two employees in the country's secretive aerospace sector as "martyrdoms," which suggests the men may have been killed. The deaths are the latest in a string of mysterious and untimely ends for people close to the regime and its security services.
98 billion: Sanctions schmanctions! In the first 100 days after Russia invaded Ukraine, the Kremlin clocked $98 billion in fossil fuel exports, with EU countries topping the list of importers. Europe has struggled to impose a comprehensive ban on Russian oil.
11:
The first flight of asylum-seekers from the UK to Rwanda on Tuesday
will carry
as few as 11 people, after legal challenges prompted the removal of more than two dozen. Appeal court judges ruled on Monday that the flight could proceed.