Hard Numbers: Wildfires sweep Cape Town, New Delhi locks down, trade through Dublin dips, German Greens rise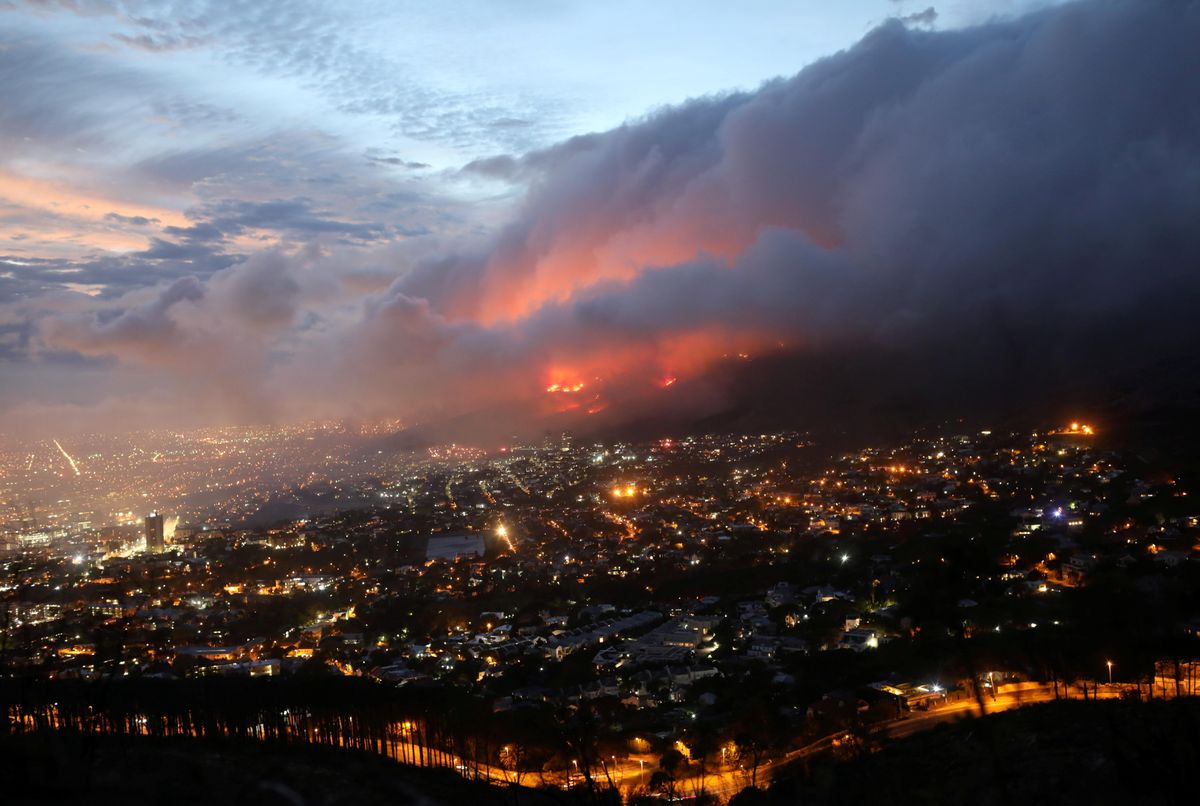 1,544: South African authorities say that at least 1,544 square miles of land has already been destroyed by wildfires in Cape Town. Landmarks including an African antiquities library at the University of Cape Town were gutted by the flames, while communities around the historic Table Mountain were evacuated as fire engulfed the area.

---
32 million:New Delhi residents — some 32 million people — were placed under a week-long lockdown Monday as COVID cases surged in India's capital, overwhelming the healthcare system. The sprawling city recorded its highest COVID spike over the weekend, recording more than 24,000 new cases on Sunday alone.
15: Trade through the port of Dublin, Ireland's capital, fell by a whopping 15 percent in the first quarter of this year compared to the same period in 2020. Irish authorities say that while the dip can be attributed in part to pandemic-related disruptions, the main cause is Brexit-induced red tape.
1: For the first time in over four decades, the German Green Party has tapped a woman as candidate for Chancellor, the nation's top job. At 40 years of age, Annalena Baerbock was born the same year that the Green Party was founded in West Germany. With support for the Green party steadily climbing, while Merkel's conservative coalition struggles, Baerbock has an increasingly realistic chance of becoming Chancellor after elections this fall.