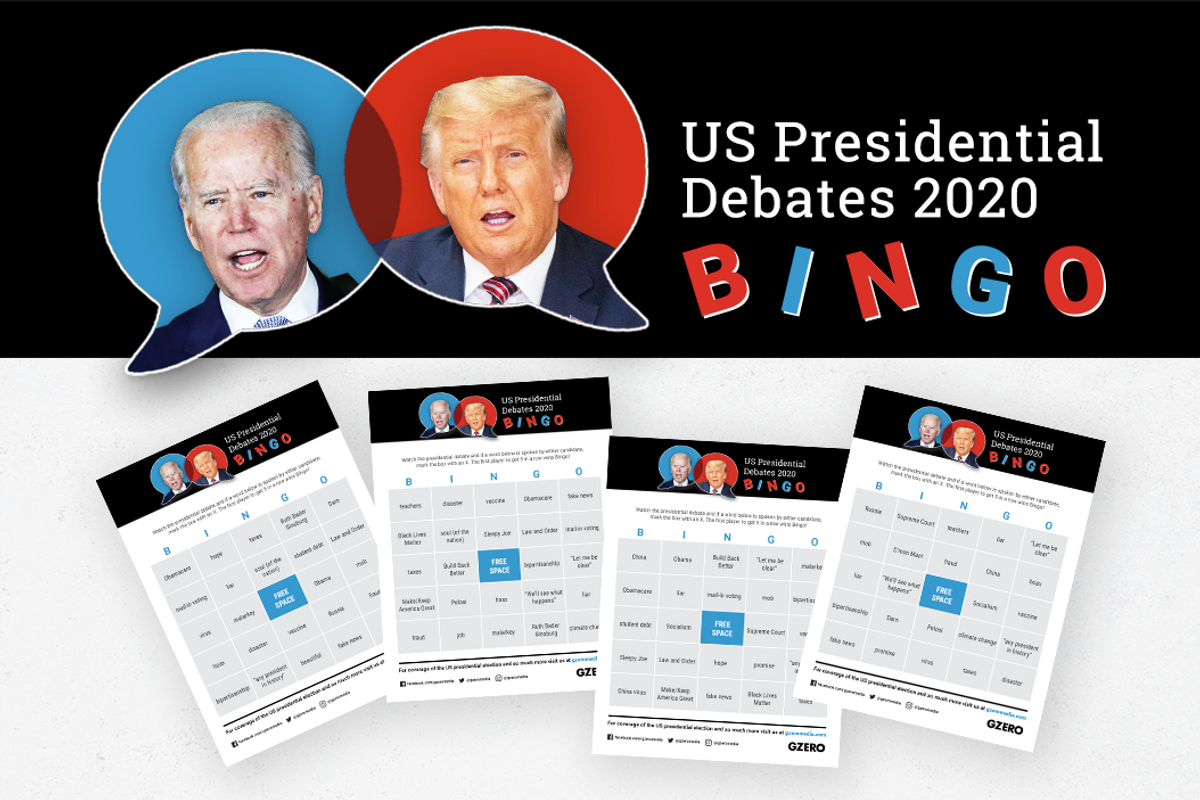 [Note: see our new edition of the debate bingo cards for the final Trump-Biden debate here.]
On Tuesday night, you can finally watch Trump and Biden tangle on the debate stage. But you TOO can go head to head on debate night .. with your fellow US politics junkies.
Print out GZERO's handy debate BINGO cards and get ready to rumble. There are four different cards so that each player may have a unique board. Every time one of the candidates says one of these words or terms, X it on your card. First player to get five across wins. And if you really want to jazz it up, you can mark each of your words by taking a swig of your drink, or doing five burpees, or donating to your favorite charity or political candidate. Whatever gets you tipsy, in shape, or motivated, get the bingo cards here. It's fight night!
---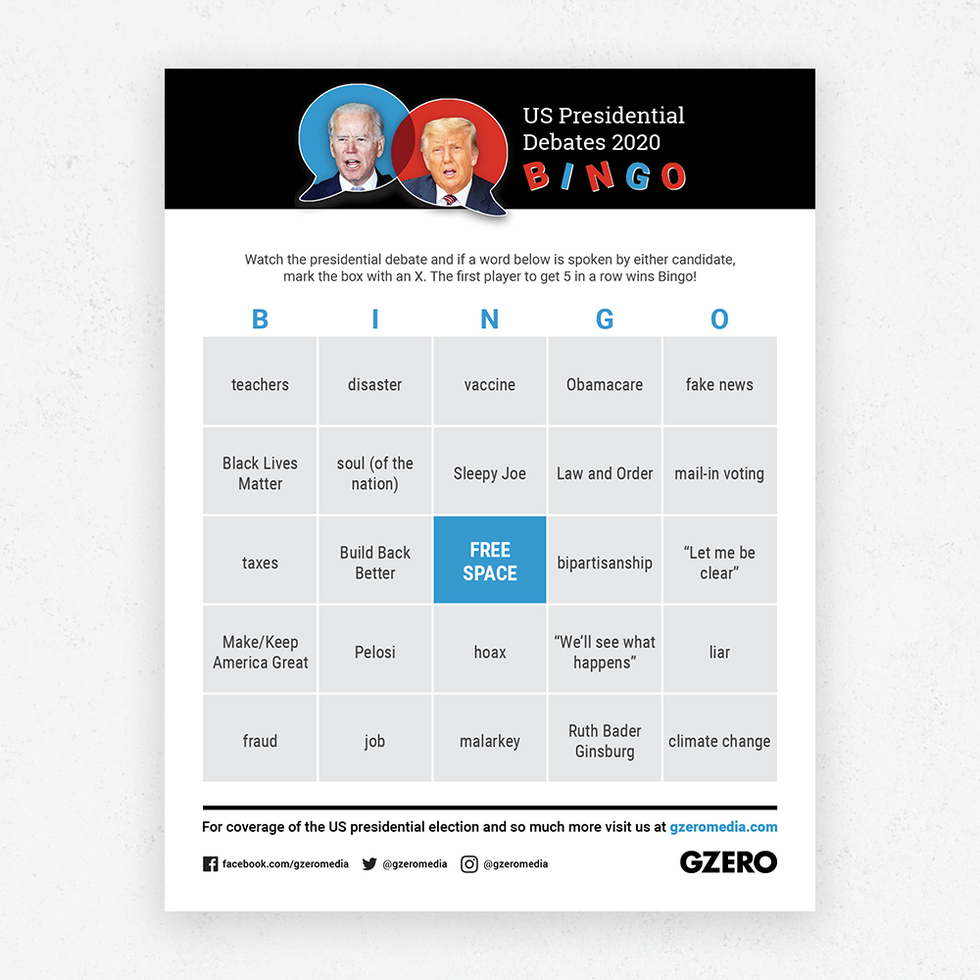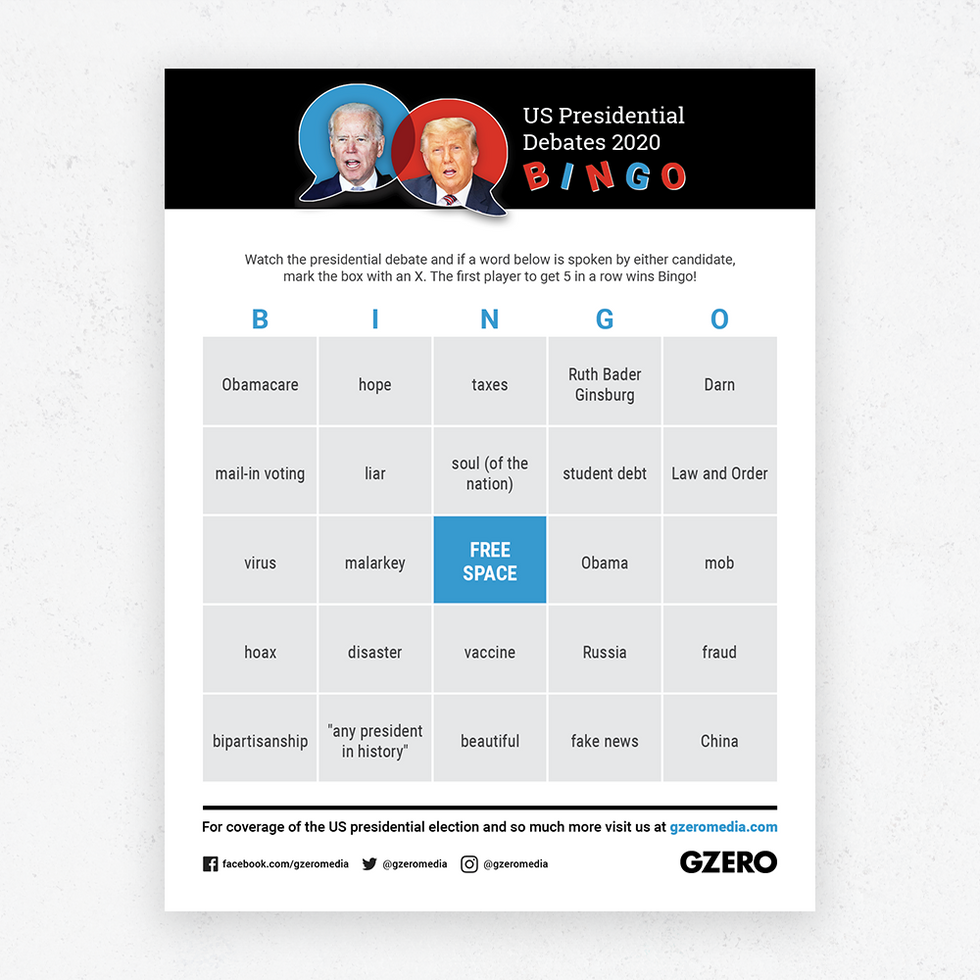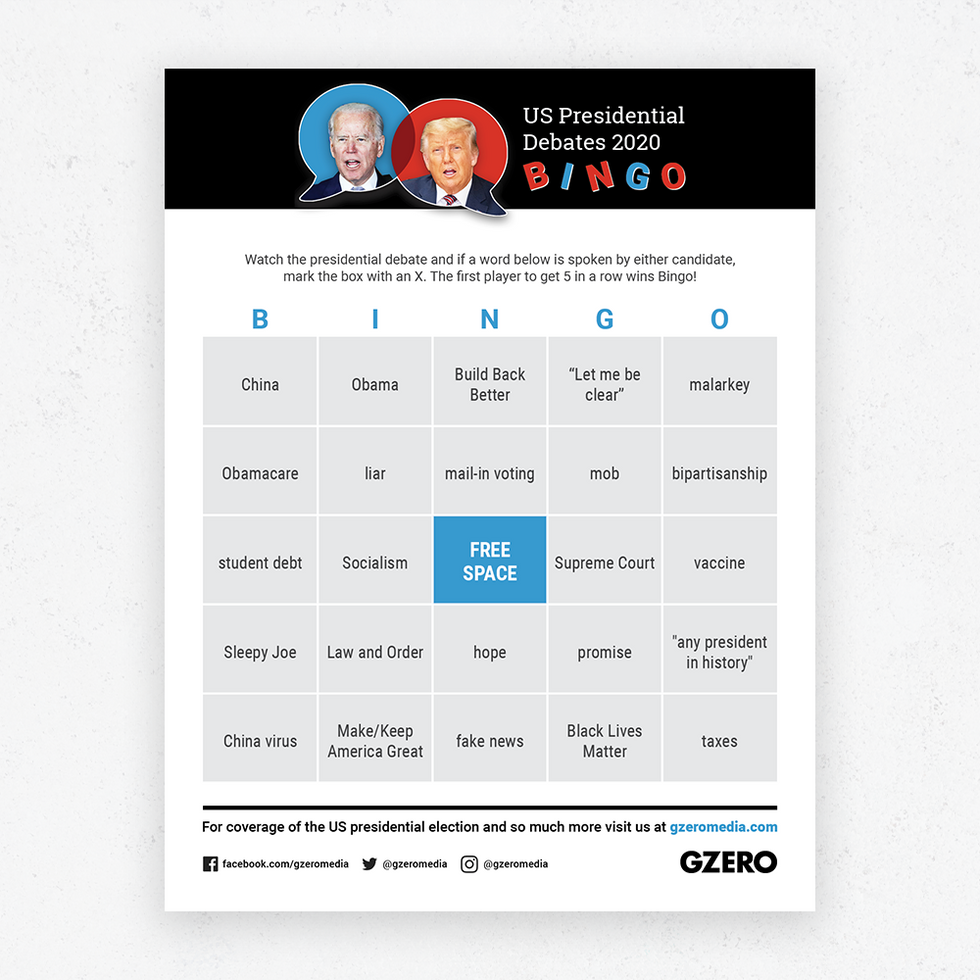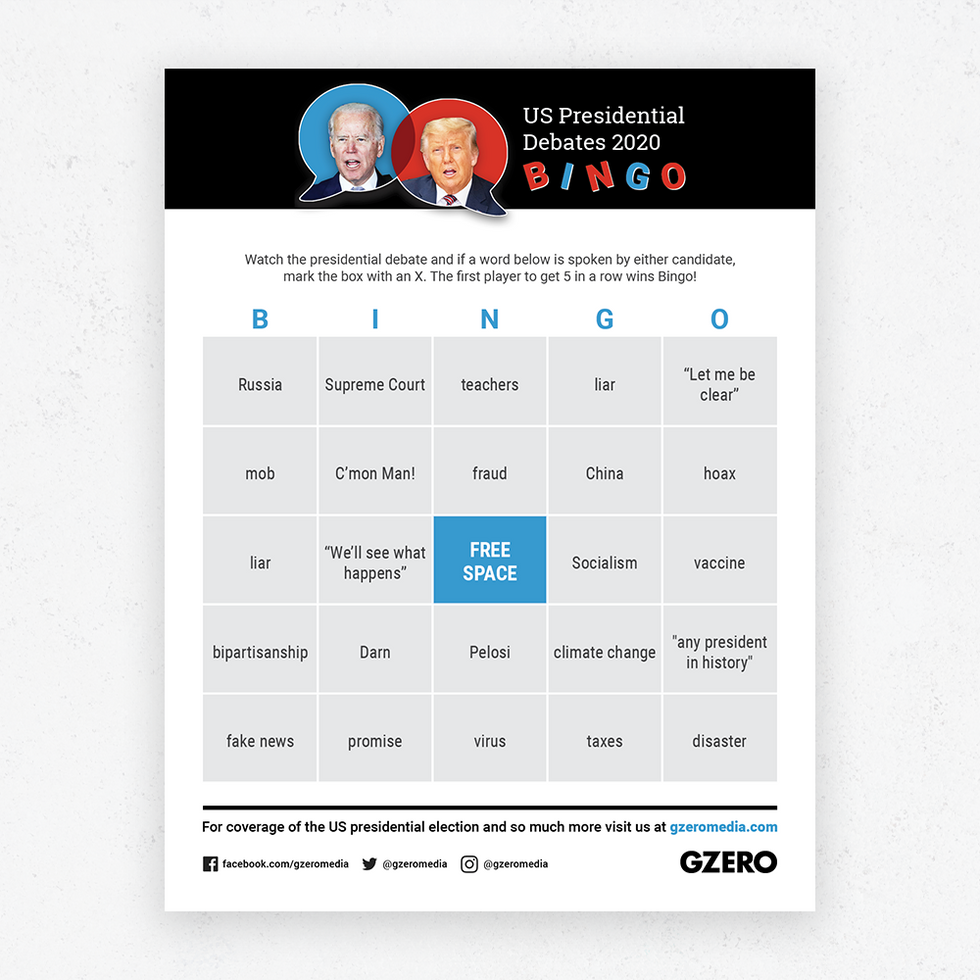 Print and enjoy strongly! Don't forget to tag us@gzeromedia when you share the cards (and your success) on social media.