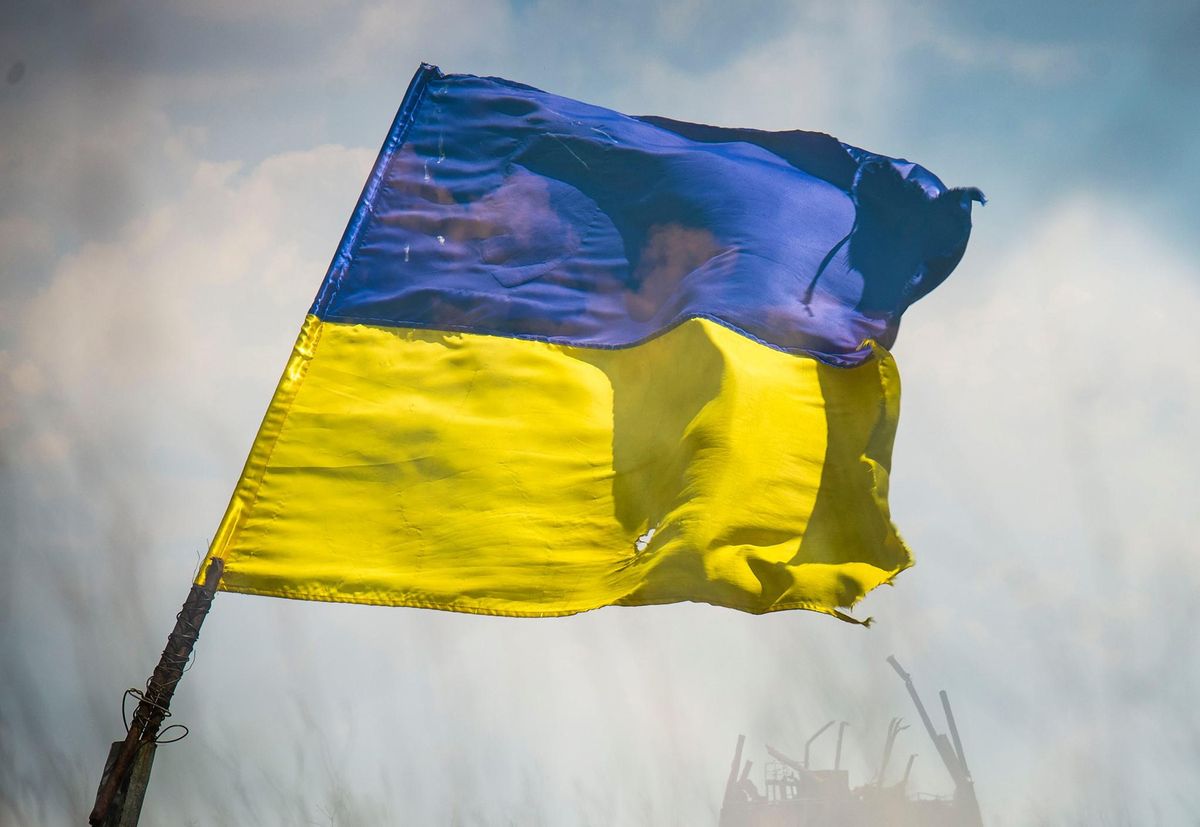 REUTERS
A large-scale Russian invasion of Ukraine has begun.
Early on Thursday, Russia's President Vladimir Putin announced that he had authorized a "special military operation." He said his forces would focus on the Donbas, the part of eastern Ukraine that is home to the two pro-Russian separatist republics that the Kremlin recognized as independent on Monday.
---
The aim of the operation, Putin said, was the "demilitarization and denazification" of Ukraine, and warned that clashes between Russian and Ukrainian soldiers were "unavoidable ... only a matter of time." Any bloodshed, he said, would be on Ukraine's hands.
But he is going much bigger than that. Right before Putin's speech, there were reports of rocket shelling in several strategic cities located in the part of the Donbas still controlled by Kyiv, including the crucial port of Mariupol. But within hours, Russian forces had entered Ukraine from three sides — the east, north and south — with blasts reported near the capital, Kyiv, the southern city of Odessa, and the eastern city of Kharkiv. Ukraine's government says more than 40 Ukrainian soldiers have been killed, with dozens more injured.
Putin's remarks — which appear to have been pre-recorded — came just hours after Ukrainian President Volodymyr Zelensky gave an eloquent speech of his own, directly appealing to the Russian people for peace and pledging that Ukrainians would defend their land. Putin, Zelensky said, had refused to take his calls.

Ukrainian airspace has been shut down since 4 am local time, and the Kremlin has closed a swath of airspace over the Russian-Ukrainian border. Global stocks tumbled in trading early Thursday, and the ruble dropped to a record low against the US dollar.
US President Joe Biden said overnight that he will work with the allies to impose "severe sanctions" against Russia in response to the invasion. He's also pushing for international condemnation of Russia at a special convening of the UN Security Council.
NATO, meanwhile, is working to bolster its defenses along its eastern border by air, land and sea.
Putin gave a thinly veiled warning to the US and Europe: "To anyone who would consider interfering from the outside, you will face consequences greater than any you have faced in history. All relevant decisions have been taken. I hope you hear me."