What We're Watching: Egypt closes Gaza border, Swedish PM resigns, Tunisia's indefinite emergency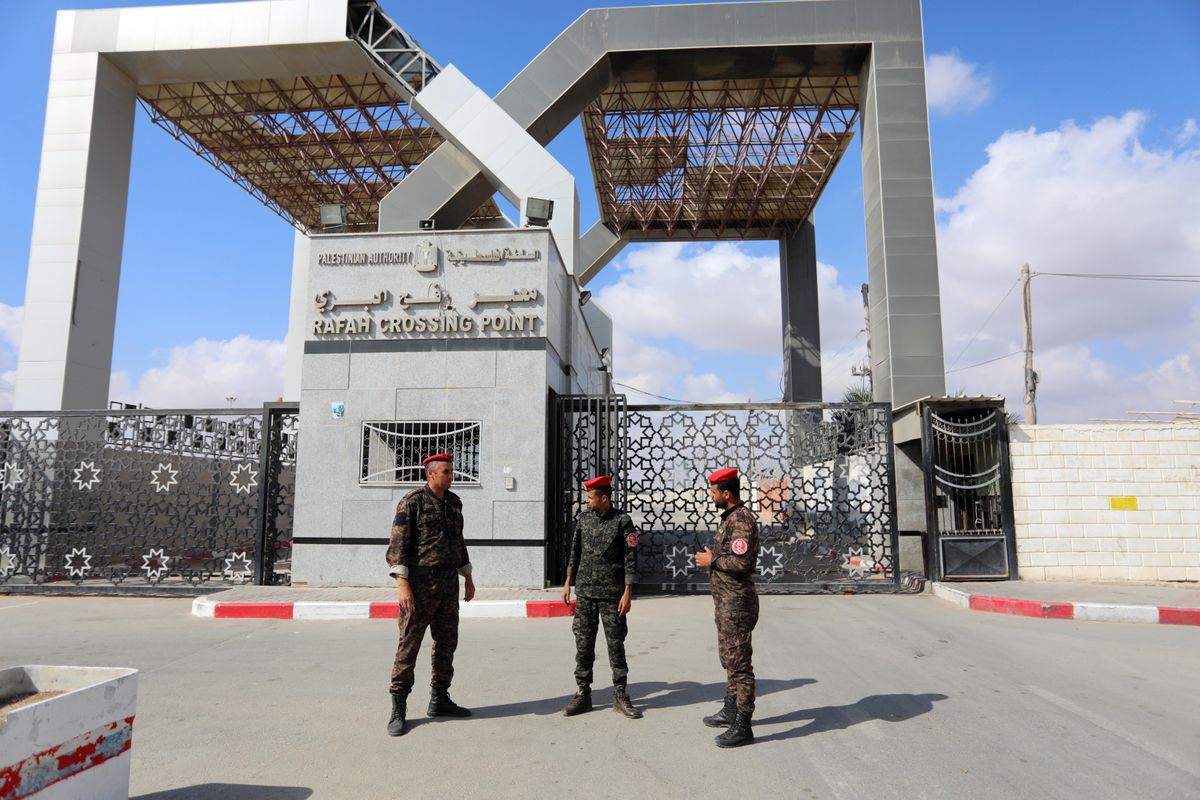 Egypt closes Gaza border: Egypt closed the Rafah border with the Gaza Strip this week, giving no indication when it'll reopen. Rafah, one of two economic gateways to Gaza and the only entrance not controlled by Israel, is the primary exit point for Palestinians in the Strip to travel overseas. So why did Egypt close it? Well, Cairo — which has been trying to negotiate a ceasefire between Israel and the Hamas militant group that runs Gaza since an 11-day war broke out in May — is extremely peeved at the lack of progress, and blames Hamas for the impasse. Much of this is linked to a recent wave of violence, whereby Hamas launched a series of bomb balloons across the border with Israel, causing multiple fires across Israeli communities, and prompting Israel to launch several military strikes in response. Egypt has long been a negotiator between Israel and the Palestinians, and Egypt-Israel ties have warmed in recent years: last week, Egyptian intelligence chief Abbas Kamel met with Israel's PM Naftali Bennett, and invited him to visit Egypt.
---
Sweden PM's shock resignation: After seven years in the top job, Stefan Löfven abruptly stepped down this week as Sweden's prime minister. Löfven, who has led the center-left Social Democrats since 2012, has overseen an extremely fractious time in Swedish politics in recent years, which culminated in June when a dispute over rent-control policy almost toppled his government. Whoever takes over now will have a very tough time: the government is pushing hard to pass a budget proposal as Sweden tries to navigate its way out of the pandemic. Meanwhile, the Sweden Democrats, a right-wing populist party with neo-Nazi affiliations, has been gaining popularity ahead of next year's general election. Many say that Finance Minister Magdalena Andersson is the leading candidate to replace Löfven, which means all five Nordic countries — Denmark, Finland, Iceland, Sweden, and Norway — could soon be led by women.
Tunisian emergency rule extended: Tunisia's President Kais Saied has extended indefinitely the suspension of parliament he ordered a month ago in response to mass protests over the economy and COVID. Saied — who also sacked the government under a very broad interpretation of his emergency powers under the constitution — said at the time that he was not staging a coup, but rather dismissing an inefficient and corrupt political class. He also promised to appoint a new PM and restore parliament within 30 days. Now he will explain why he has failed to meet this deadline in an address to the nation later this week. Indeed, the delay gives Saied's critics another reason to denounce his initial action as a power grab. What's more, since taking over the president has placed several current and former officials under house arrest, preventing politicians and businessmen from traveling abroad. This has raised further doubts about the political future of the only democracy that emerged from the Arab Spring.