What We're Watching: Chile's new constitution, Bibi hangs on in Israel, Ethiopia's violent vote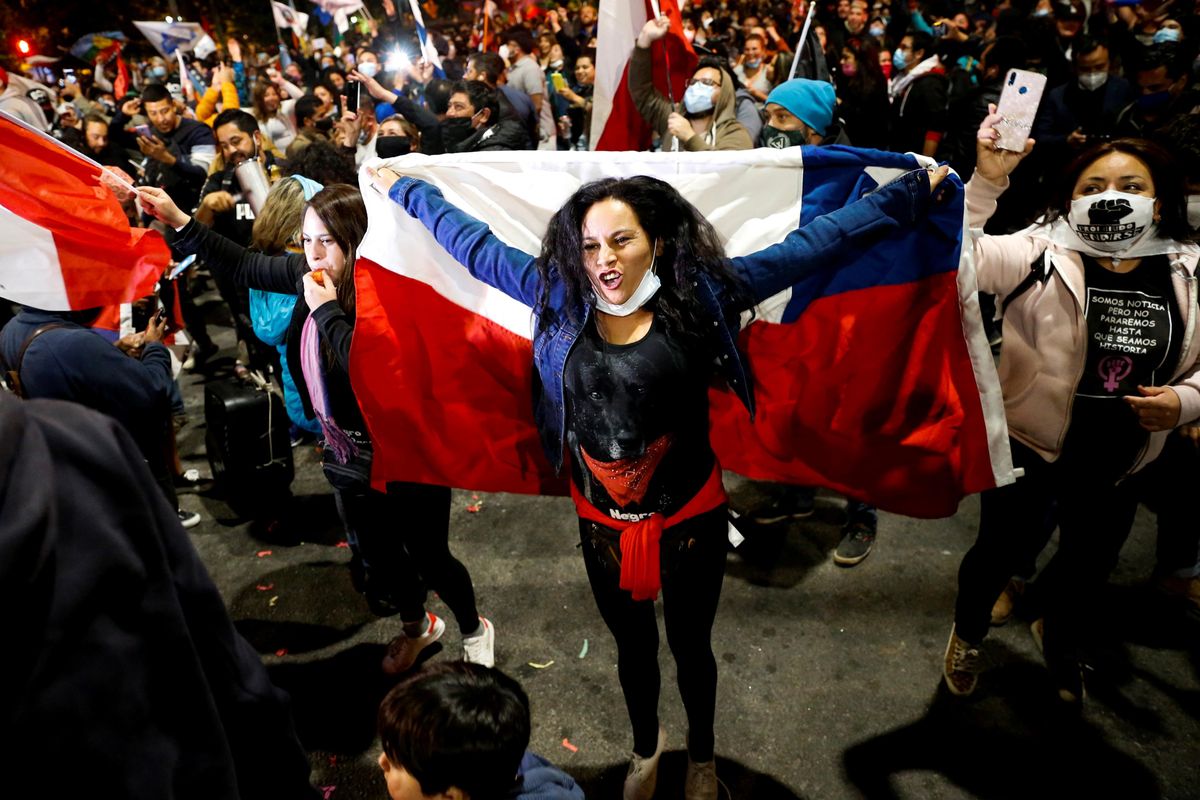 Who will write Chile's new constitution? Nineteen months after Chileans flocked to the streets to protest rising inequality, the country's constitution, which dates from the 17-year dictatorship of General Augusto Pinochet, is finally set to be rewritten. And this weekend, Chileans will vote to elect the 155 representatives who are responsible for doing that. The constitutional convention group, which will include dedicated seats for indigenous community representatives and must be at least 50 percent female, will likely include right- and left-leaning representatives who will need to find common ground on revising the neoliberal, free market economic model that has long been the law of the land in Chile. Indeed, privatization of education and healthcare helped Chile become one of the most prosperous states in the region — and also one of the most unequal. Meanwhile, codification of women's rights, a flashpoint issue in Latin America, will also be on the table. The representatives will have nine months to rewrite the document, which will then need to be approved in another referendum.
---
Israel's "change camp" collapses: In a massive upset for Israel's "change camp" — the anti-Netanyahu bloc led by the centrist Yair Lapid of the Yesh Atid party — Naftali Bennet, who heads the right-wing Yamina party, said Thursday that he will no longer seek to form a unity government with the centrist bloc. This comes amid massive clashes between Jews and Arabs across Israeli cities, and the worst escalation between Israeli forces and Hamas militants in the Gaza Strip since 2014. This development is a massive boon for incumbent PM Benjamin Netanyahu, who has been desperately seeking to scuttle the formation of a unity government that would oust him from power after 12 years. Netanyahu could try and strike a deal to merge his Likud party with Bennet's Yamina, but it seems unlikely that Netanyahu will be able to cobble together the 61 seats needed to form a coalition government. Israel is now likely headed to another round of elections — its fifth since April 2019. If that happens, Netanyahu will be running his next campaign while facing corruption charges that could send him to jail.
Ethiopia braces for violent elections: In less than a month, Ethiopians in some regions will go to the polls in regional and municipal elections. The votes were delayed last year due to COVID, and come amid rising sectarian violence all over the country. As the civil war in Tigray rages on, all eyes are now on Oromia, Ethiopia's most populous region. Opposition nationalist parties there are boycotting the election because they say Prime Minister Abiy Ahmed is harassing them. Despite being an Oromo himself, Abiy is deeply unpopular with Oromo nationalists who say that his political reforms opened a Pandora's box that hurt their interests. The PM's crackdown on protesters demonstrating against the murder of an Oromo nationalist singer last summer didn't help matters. In short, Abiy's ruling party and its allies will win, but many Oromos will consider the result illegitimate, and the political unrest will get worse in this ethnically divided country.