What We're Watching: Copa America venue woes, Denmark-US Euro phone tap, Greenpeace vs big coal in Australia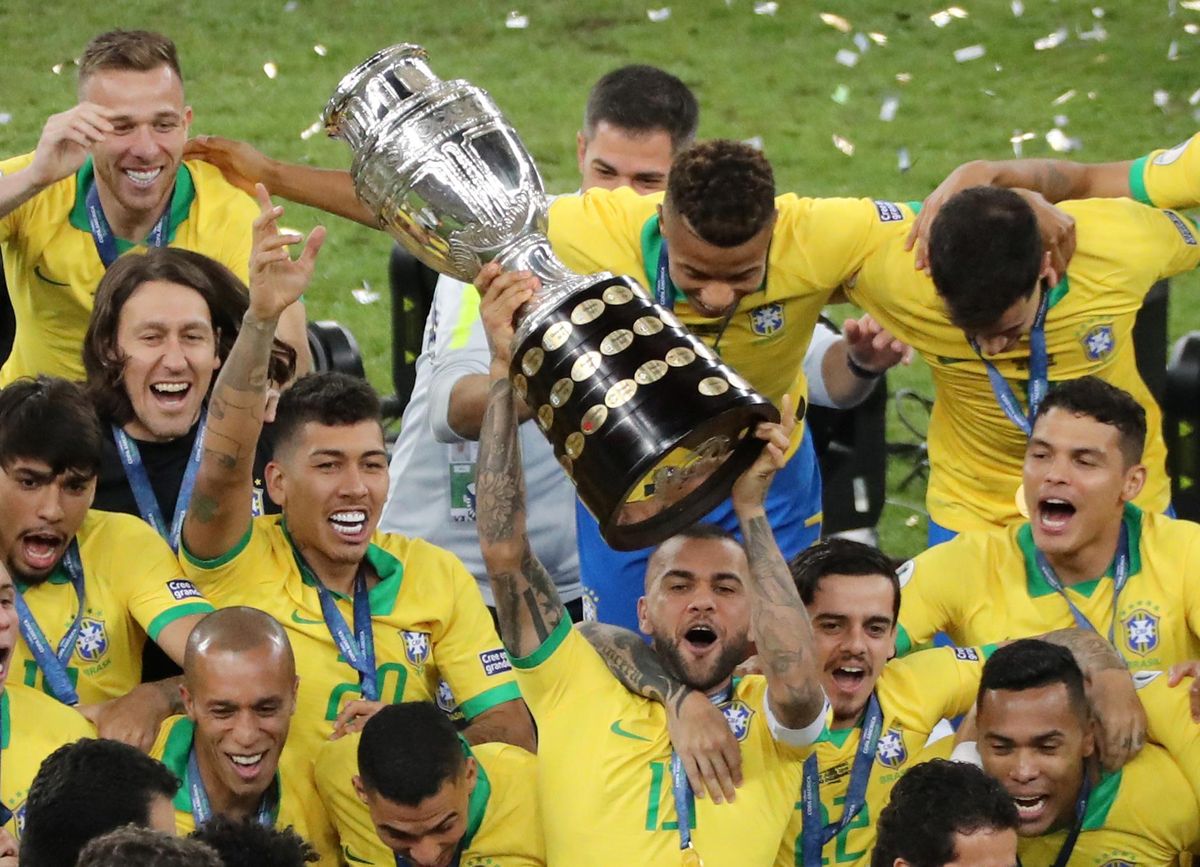 REUTERS/Sergio Moraes
Who will host the Copa América? Only two weeks before the first match, the Copa América, South America's biannual national football (soccer) tournament, has become — pardon the pun — a political football. The tournament was initially to be held jointly by Argentina and Colombia. Two weeks ago, however, the organizers dropped Colombia as co-host citing security concerns following mass street protests against the government's planned tax reforms. Now, as Argentina enters another national lockdown over rising COVID cases, they have decided to switch the venue to... COVID-ravaged Brazil. Brazil's embattled President Jair Bolsonaro has given the go-ahead, perhaps thinking that hosting the competition will help boost his rapidly declining approval ratings in the football-crazy nation. But the move — which is not yet final — immediately provoked strong criticism from Brazilians who think it will cause the deadly disease to spread even more, and the Supreme Court has agreed to review an urgent motion by the opposition Worker's Party to stop it. Meanwhile, Bolsonaro's supporters are calling out his opponents for rejecting a competition that will flush cash into Brazil's economy.
---
US-Europe espionage scandal: Pressure is mounting on Copenhagen and Washington to explain why Denmark helped the US National Security Agency spy on multiple European politicians, including German Chancellor Angela Merkel, from 2012 to 2014, according to a new report by multiple news organizations. Although this is not the first time America has gotten caught eavesdropping on European allies — NSA whistleblower Edward Snowden already exposed this scheme six years ago — what has really shocked the Europeans this time is that spooks from a fellow European nation reportedly allowed the NSA to access text messages and phone conversations by tapping into Danish internet cables. Interestingly, after the report surfaced Snowden tweeted that Joe Biden was "involved" in the surveillance scheme when he served as Barack Obama's vice president, and suggested that Biden better be prepared to address the scandal when he visits Europe next month for the first time as US president. No matter how well Merkel and Biden get along, spying is never well received — even by friends — and Biden will have a lot of explaining to do to smooth things over.
Greenpeace sued in Australia:
AGL, Australia's largest electrical generation company, has
sued
Greenpeace for naming AGL as the country's top polluter in a satirical ad that included its logo. AGL — which gets 85 percent of its power from coal — is not disputing the claim, but says that Greenpeace's use of its brand breached copyright and trademark infringement laws. The environmental group, for its part, argues that the
ad
is clearly sarcastic, and that AGL is trying to intimidate Greenpeace into self-censorship to avoid the high cost of litigation against AGL, a large corporation with big pockets. The news from Australia comes as energy firms around the world are coming under increasing legal scrutiny over their responsibility in contributing to climate change: just last week, a Dutch court
ordered
energy giant Shell to cut its carbon emissions by 45 percent for violating the human rights of the Dutch people by extracting fossil fuels. That ruling could set a precedent for climate activists, but if AGL's lawsuit succeeds in getting Greenpeace to back off, energy companies may have found a way to fight back.