What We're Watching: Italy's new leadership questions, Russia's martial law, US midterm messaging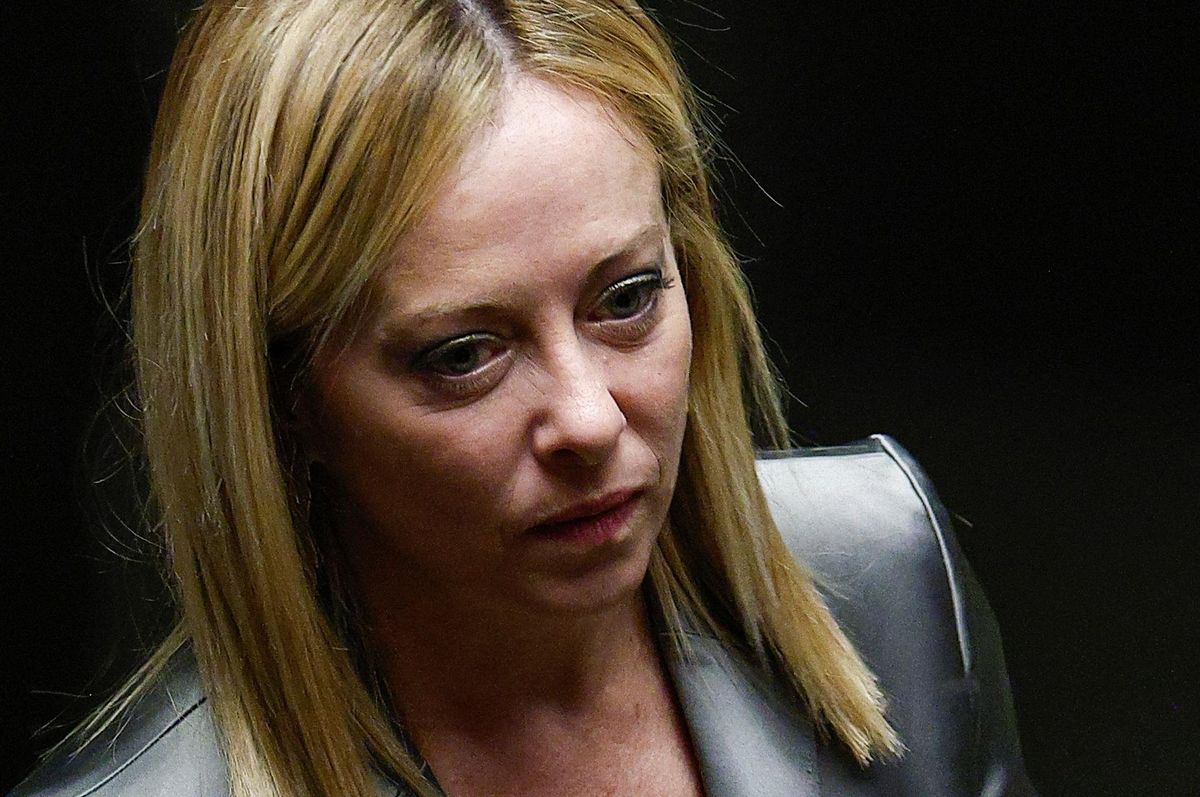 REUTERS/Guglielmo Mangiapane
Meloni faces uphill battle in Italy
How long can any Italian government last? That's a good question in a country that has had 67 governments in the past 76 years. Now Giorgia Meloni, head of the far-right Brothers of Italy party, is set to take over as prime minister, and the going won't be easy. The economy is hurtling towards recession, says the IMF, while consumer prices are soaring, particularly for energy – in part due to the war in Ukraine. But while she has pledged continued support for Ukraine, Meloni's coalition partner Silvio Berlusconi, head of Forza Italia, has signaled a different view. The aging former prime minister and media mogul is picking fights over ministerial posts, belittling Meloni publicly, and in a leaked recording, talked about recently exchanging liquor with Vladimir Putin while questioning Italy's support for Kyiv. Berlusconi is a minor partner compared to the more powerful Matteo Salvini and his rightist League Party, but Meloni has also clashed with Salvini on energy matters. So we'll be watching to see how warm and cozy this coalition stays as Meloni heads into a winter of troubles.
---
Putin declares martial law
Well, he still refuses to call it a "war," but as Russian forces continue to reel from a Ukrainian counteroffensive, President Vladimir Putin on Wednesday declared martial law in four regions of Ukraine that he illegally annexed in September. The decree gives the local governors broad powers to forcibly relocate, detain, or otherwise restrict the liberties of the population. In a separate decree, Putin also expanded the powers of governors elsewhere in Russia proper to do the same. The move comes as officials in the province of Kherson, seized by Russia in early March, began evacuating large numbers of people ahead of a feared Ukrainian advance on the capital city. Kherson city is a key port located where the Dnipro River meets the Black Sea. The surrounding region gives overland access from mainland Ukraine to the Crimean peninsula, which Russia illegally annexed in 2014. With the recently sabotaged Kerch Strait bridge unlikely to be fully repaired before next summer, Kherson is a crucial strategic prize for both sides.
US midterms roundup: both sides taking best shots now
With the US midterm elections less than three weeks away, both Republicans and Democrats are zeroing in on some key messages. The latest polling shows things
edging the Republicans' way
, but the races remain extremely tight. President Joe Biden on Tuesday tried to light a fresh fire under Democrats by promising to Federally codify abortion rights if Democrats can improve on their effective 51-seat majority in the Senate and hold on to the House. Biden has also promised to release more crude from the US' emergency stockpiles this winter to tamp down high energy costs. The GOP, for their part, are hammering the administration over their own voters'
key issues
: the highest inflation in 40 years, an uptick in crime in some big cities, and record numbers of undocumented immigrants at the southern border. But House GOP leader Kevin McCarthy on Tuesday played a new card that we may see more of, promising to
revisit support for Ukraine
if his party retakes the House. His remarks expose a potential rift between America First Republicans, who are skeptical of supporting Ukraine, and more establishment GOP Russia hawks. Still, about two-thirds of Americans
support
Washington's current policy of arming Ukraine.
This article comes to you from the Signal newsletter team of GZERO Media. Sign up today.