What We're Watching: No Yalta in 2022, Kazakh turmoil worsens, China needs mRNA jabs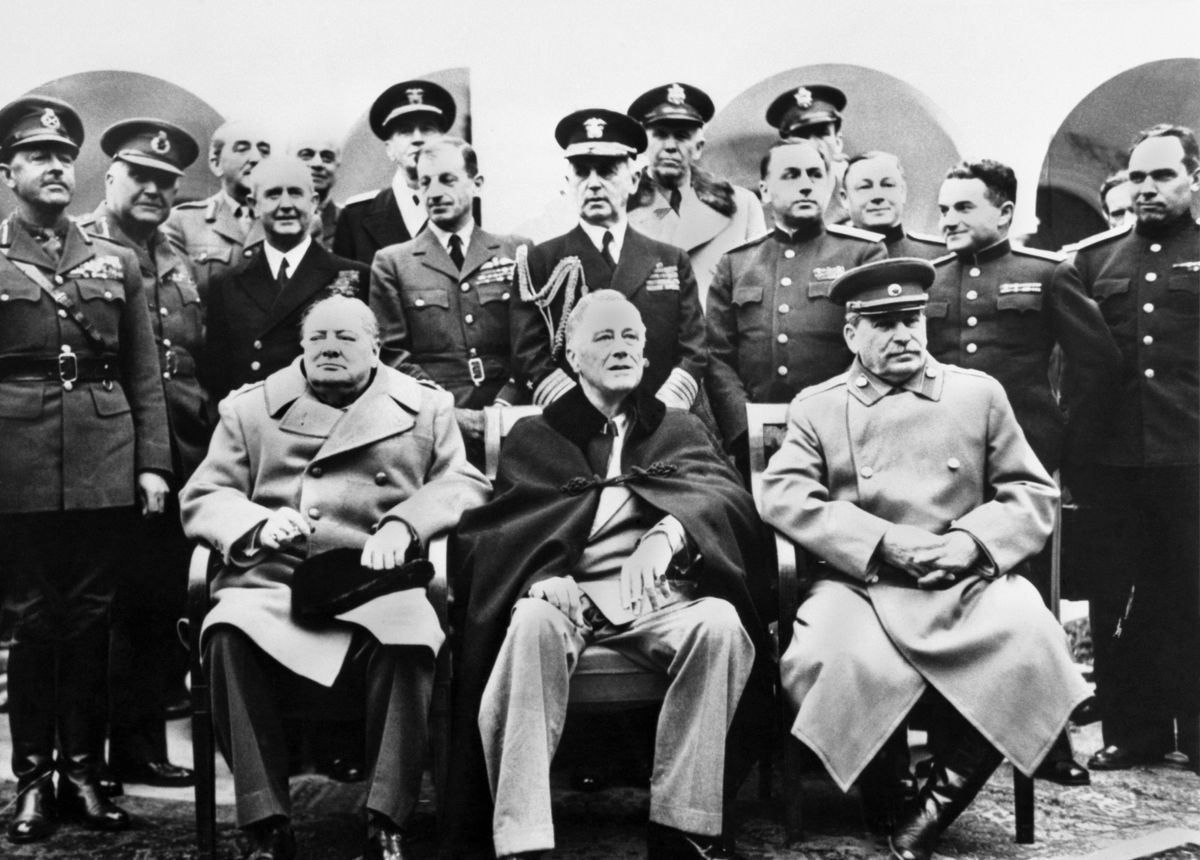 REUTERS
EU warns the US and Russia. EU officials look to be getting nervous about meetings next week between Russia, the US, and NATO. Though NATO representatives from EU member states will be part of the talks, the EU itself was not invited to join. During a visit to Ukraine this week, the EU's top diplomat warned that "We are no longer in Yalta times," a reference to the 1945 Yalta agreement among the US, Great Britain, and the Soviet Union that helped to divide post-war Europe into eastern and western blocs. "In this dialogue, there are not two actors alone, not just the US and Russia," Josep Borrell added. Russia has massed 100,000 troops along its border with Ukraine, and Vladimir Putin has demanded guarantees that NATO not expand to include Ukraine or other former Soviet states. The EU's comments are intended, in part, to reassure Ukraine that it will not be abandoned to Russian domination. But it's also a sign that officials in Brussels don't fully trust US President Joe Biden to protect European rights and interests in bargaining with Putin.
---
More Kazakh turmoil.Violence continues to escalate in Kazakhstan, where security forces have been told to shoot protesters without warning, and troops from a Russian-led military alliance have arrived on the scene at the invitation of the frightened Kazakh leaders. The unrest began in the town of Zhanaozen in response to a planned price hike that immediately doubled the cost of fuel. The trouble then spread to Almaty, the country's most populous city, and to Nur-Sultan, the capital. As we wrote yesterday, President Kassym-Jomart Tokayev has declared a state of emergency after anti-government demonstrators were killed by police during intense protests and state buildings were set aflame. Tokayev's decisions to sack the government and call off the fuel price hike have not appeased protesters, who remain angry not just about inflation, but also about wealth inequality in a resource-rich country and the perceived cronyism and ineptitude of a regime that has dominated Kazakh politics since the fall of the Soviet Union. Russia is now directly involved in restoring order. China — which imports a lot of Kazakh oil, gas, and minerals — is watching closely.
China's mRNA vaccine race.
China is
rushing
to develop homegrown mRNA vaccines, as the world's most populous and second-largest economy scrambles to contain local COVID outbreaks with the more transmissible omicron variant. Throughout the pandemic, Beijing has focused on mass-producing traditional vaccines to inoculate its population — and
export them overseas
— but those jabs offer
much less protection against omicron
. China has refused to license the mRNA vaccines by Pfizer and Moderna. This strategy, along with Xi Jinping's zero-COVID approach to completely isolate the population from the virus, has come at a heavy cost: our parent company Eurasia Group's
#1 top geopolitical risk
for 2022 is that a zero-COVID policy will cause many
problems for China
. Right now, only one local mRNA vaccine candidate has been approved to conduct a booster trial, so it's unlikely the country will have several effective jabs ready to go until at least a year from now. Will the urgency of omicron force Xi to risk losing face by ditching zero COVID and approving foreign-made mRNA vaccines? Don't hold your breath, nor underestimate China's capacity to get big things done at surprising speed.