What We're Watching: Russian rhetoric & retreat, Ugandan "tweeting general" canned, Colombia-ELN talks resume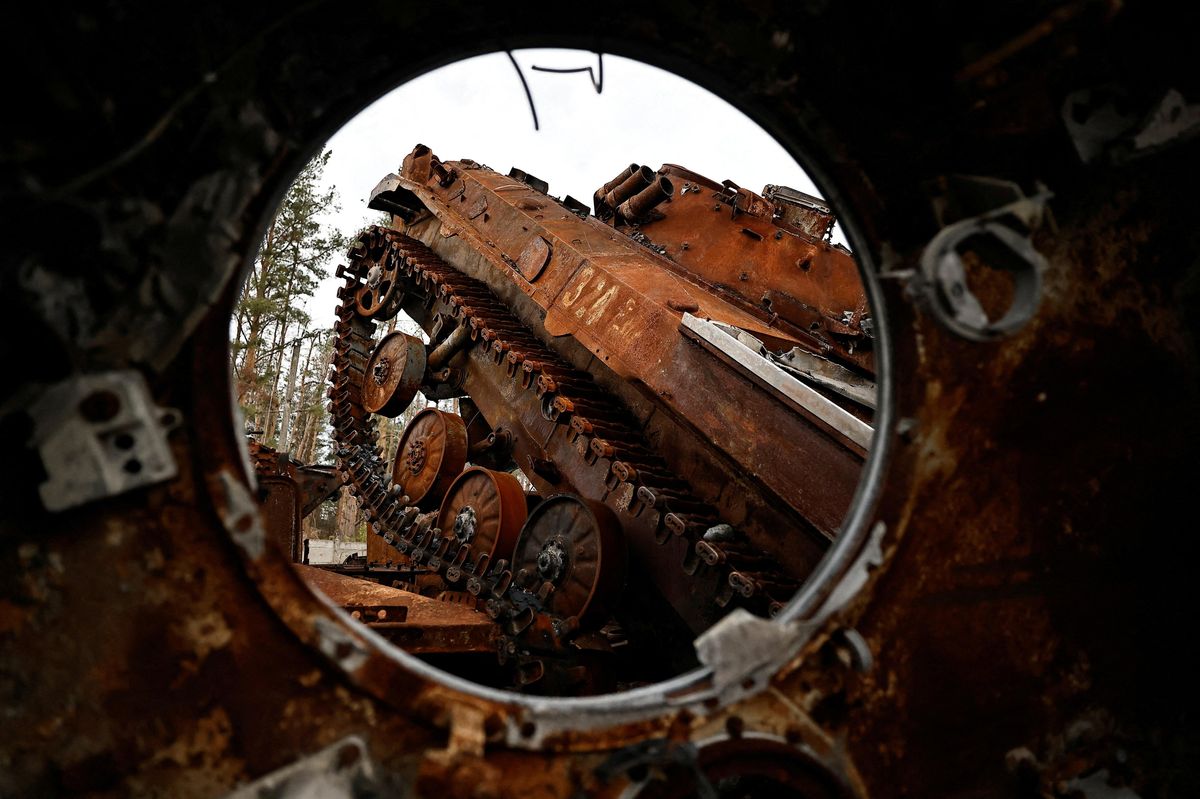 REUTERS/Zohra Bensemra
Russians retreat, but what comes next?
It's a case of rhetoric vs. reality. On Wednesday, President Vladimir Putin signed constitutional laws formalizing Russia's annexation of four Ukrainian regions and vowed to stabilize them. Yet continued Ukrainian advances in one of those regions, Kherson, are now forcing Russian troops to beat a partial retreat. Russia's acting governor in the region, Kirill Stremousov, has even admitted openly that Putin's forces are "regrouping to get their strength together and strike back." Does the Russian retreat raise the risk that Putin, increasingly on his back foot, turns to the use of the once-unthinkable — nuclear weapons — to regain the advantage? While many analysts say such an escalation is unlikely, Moscow has signaled — through the reported movement of nuclear-capable equipment — an ability to make good on the threats. Increased domestic criticism of the war within Russia and losses on the ground no doubt have Putin feeling cornered. So the question remains, how far will he go?
---
Ugandan president sacks "tweeting general" son
Uganda's President Yoweri Museveni fired his son, four-star Lt. Gen. Muhoozi Kainerugaba, for going too far on Twitter by threatening to invade Nairobi, the capital of Kenya. Kainerugaba is famous for using the social media platform to weigh in on foreign policy. Some of his greatest hits are supporting Tigrayan rebels in Ethiopia or guerrillas in the eastern DRC as well as offering 100 heads of cattle, presumably as dowry, to incoming Italian PM Giorgia Meloni. Kainerugaba's fans say it's just light humor, but some Ugandans are wary of the military playing politics and resent his privilege. Moving forward, the dismissal will likely hurt Kainerugaba's chances of succeeding his 78-year-old dad, one of Africa's longest-serving leaders — although Museveni has always denied he's being groomed for the top job. Who might benefit? Opposition leader and former singer Bobi Wine, who in June 2021 failed in his second bid to beat Museveni for the presidency. If you're interested in his shenanigans, follow Uganda's "tweeting general" @mkainerugaba.
Colombia restarts ELN peace talks
Looking to realize new President Gustavo Petro's campaign promise of bringing "total peace" to Colombia, the government on Wednesday resumed peace talks with the rebels of the National Liberation Army, or ELN by its initials in Spanish. Petro wants the two sides to pick up where they left off in 2019, when the previous Colombian government called negotiations after the ELN killed 21 police cadets in a bombing in Bogotá. The ELN — at war with the government since the 1960s — was not party to the historic 2016 peace accord between the government and the much larger FARC guerrilla group. But the leftist Petro — who belonged to a guerrilla group himself in his youth — sees an opening for peace, as the ELN responded well to his election victory. One big question is whether the group's older political leaders, who have lived in Cuban exile for years, have enough sway over younger members in Colombia today to enforce a sustainable peace. Petro is also counting on goodwill from guerrilla-friendly Venezuela, one of the guarantor countries in the talks. Colombia has recently resumed diplomatic ties and reopened the border with its neighbor.
This article comes to you from the Signal newsletter team of GZERO Media. Sign up today.