What We're Watching: Russians let Putin stay, Syria donors pledge, US & China battle over tech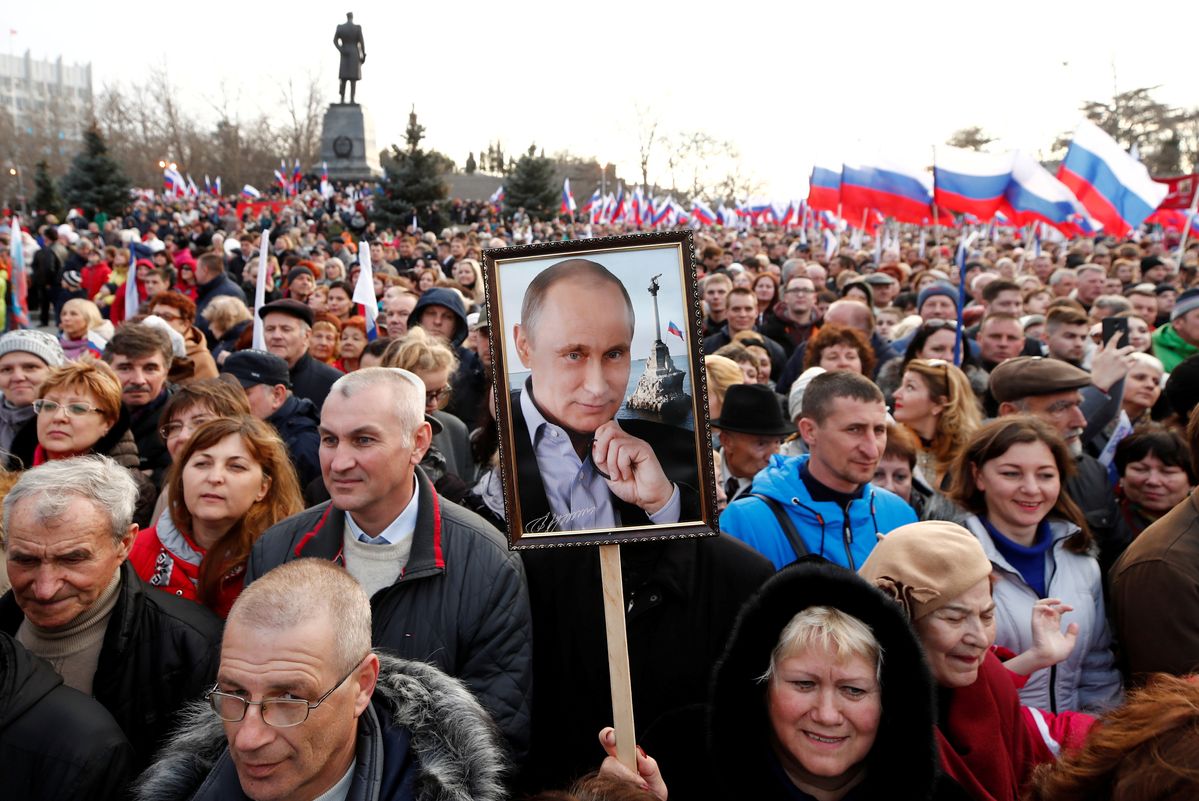 Putin Forever: Russian voters overwhelmingly approved a raft of constitutional amendments that will allow Vladimir Putin to serve two more six-year terms when his presidency ends in 2024. Putin's victory, which surprised no one, came after an independent election monitoring organization said that the Kremlin's referendum campaign was "rigged." Local government officials were told they could lose their jobs if turnout wasn't high enough, the group found. Meanwhile, some authorities had openly offered "prizes" for voting. The constitutional changes, which would allow Putin, now 67, to stay in power until he is 83, were packaged with other amendments, including a clause that outlaws same-sex marriage. Over the last year or so, Putin's popularity has sagged, in part because of specific missteps like a botched pension reform, but also because of a broader lack of clarity about what his plans are for Russia after two decades in power. On the upside, he just got himself another 16 years to figure it out.
---
Syrians in need get funding lifeline: Dozens of international donors committed on Tuesday a total $7.7 billion to address the ongoing humanitarian crisis in Syria and neighboring countries hosting Syrian refugees. After grinding almost a decade of civil war, Syria has now plunged even deeper into its own abyss owing to the double blow of economic collapse and the coronavirus pandemic. There are currently more than 11 million Syrians in need of assistance, and over 9 million are not getting enough food after food prices have jumped 20-fold since 2011. Almost half the labor force has no work. Still, the money raised at the pledging conference, which was hosted by the European Union, fell well short of the $10 billion the UN asked for, which could provide a glimpse into the future of humanitarian funding for Syria as donor fatigue sets in and donor budgets run low due to the effects of the COVID-19 pandemic.
"Tech Cold War" continues: China has accused the US government of abusing its powers after the US Federal Communications Commission barred Chinese tech giants Huawei and ZTE from benefiting from American subsidies for mobile carriers (mainly in rural areas). The subsidies ban is the latest episode in the deepening US-China war over tech domination, with the US pushing back against China's rise as a technology powerhouse and China looking to cut its own tech dependence on the US. The rivalry has already spilled over to other markets like the UK, which earlier this year decided to allow Huawei, a leading supplier of 5G equipment, to build its 5G network despite US warnings that it is a high security risk for such critical infrastructure. As US-China tensions deepen, more and more countries are going to have to make a tough choice: use cost-effect components made by Chinese firms while risking Washington's ire, or choose budget-busting alternative suppliers.