What We're Watching: Saudi olive branch for Biden, US-China call, Ecuador's runoff in limbo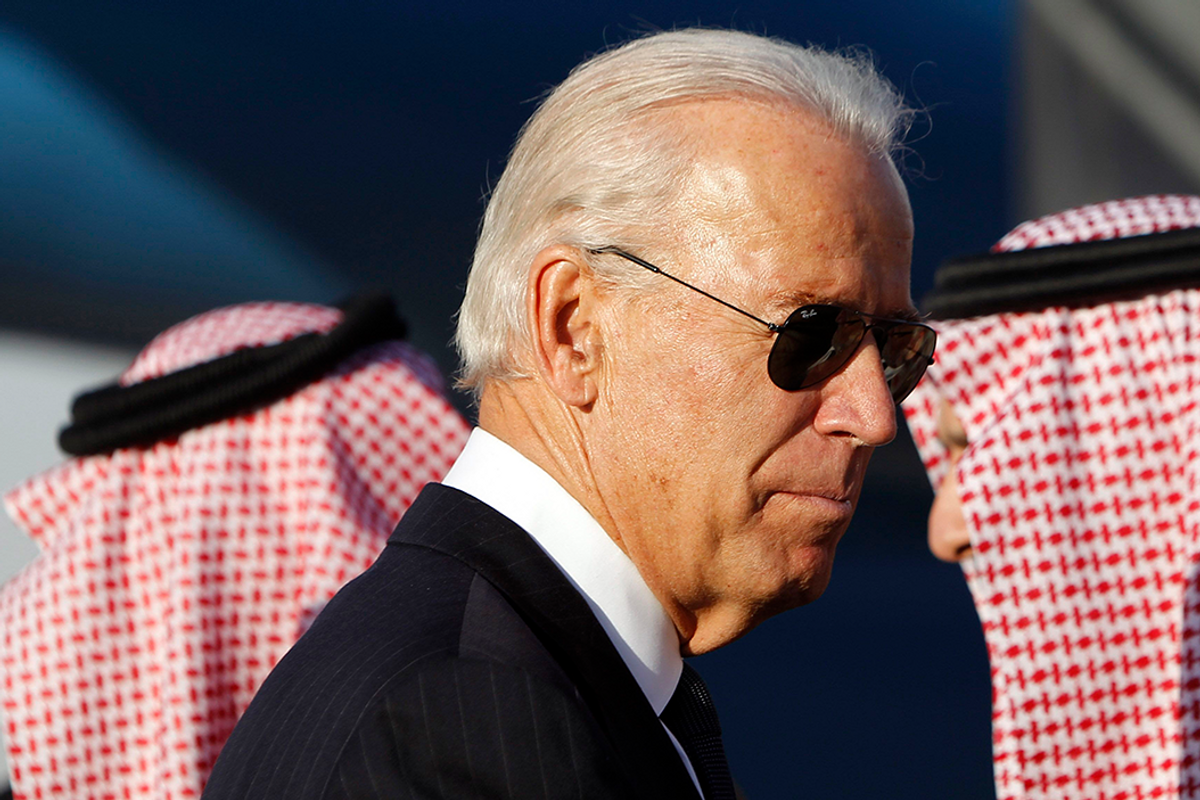 REUTERS/Fahad Shadeed
Saudi women's rights advocate set free: After three years behind bars, Loujain al-Hathloul — locked up for lobbying for women's right to drive in Saudi Arabia — has been released from jail. The move is broadly seen as a low-stakes overture to President Biden by Saudi Crown Prince Mohammed bin Salman, who knows that the new US administration will not be as friendly as Trump's. Since coming into office, Biden has said the US will halt support for the Saudi military campaign in Yemen, and drop the Houthi militant group — Riyadh's rival in Yemen — from the US list of state sponsors of terrorism (a move that's caused a big stir in the foreign policy world). In contrast to Trump, who employed a maximum-pressure campaign on Iran much to the Saudis' delight, Biden says reengaging with Tehran (and rejoining the Iran nuclear deal) is a foreign policy priority. Indeed, the Saudis got comfortable with a US that sold it limitless weapons and ignored its human rights abuses — and prioritized relations with the kingdom to the extent that Trump made his first trip abroad to Riyadh (remember that weird orb moment). Biden has made clear that things will change under his watch, and the Saudis are slowly testing the waters.

---
Biden and Xi chew the fat: US President Biden held a two-hour phone call with his Chinese counterpart Xi Jinping on Wednesday, the first time the leaders spoke since Biden moved into the White House. Biden raised concerns over Chinese abuses in Hong Kong, Xinjiang, and Taiwan, prompting Xi to warn Washington not to get involved in its domestic affairs. But the discussion also struck a somewhat conciliatory tone, with both sides agreeing that it's important to cooperate on the global economic recovery and climate change. By the end of the Trump administration, which touted its tough on China bonafides, US-China relations were at their lowest point in decades. "I'm not going to do it the way Trump did," Biden recently said, but he still appears to be figuring out his administration's tact: a new Defense Department task force will soon review US-China policy, and Trump's tariffs on Chinese goods will stay in place for now. We are "being very careful in our initial interactions with China," a Biden representative told POLITICO. There is plenty for the two sides to navigate in the months and years ahead.
Who'll go to Ecuador's presidential runoff?
The first round of
Ecuador's presidential election
remains undecided, with two candidates in a virtual tie to place second and advance to the April 11 runoff vote against Andrés Arauz, a left-wing economist and protege of
Rafael Correa
, the country's former socialist leader. Arauz
won
more than 32 percent of the vote last Sunday, but fell short of the threshold to win in the first round. It's not clear whom he'll face in round two: at the moment, conservative pro-business candidate Guillermo Lasso has
pulled ahead
by a razor thin margin over indigenous leader and environmental activist Yaku Pérez, but Pérez's supporters have already taken to the streets, crying
fraud
. A recount is possible, and we're watching to see whether the outcome leads to larger protests. Ecuador can ill-afford more political instability at a moment when the oil-dependent country is wracked by the pandemic, economic collapse, and low oil prices.