What We're Watching: Saudis brace for Khashoggi report, Sri Lanka blasts UN, political unrest in Niger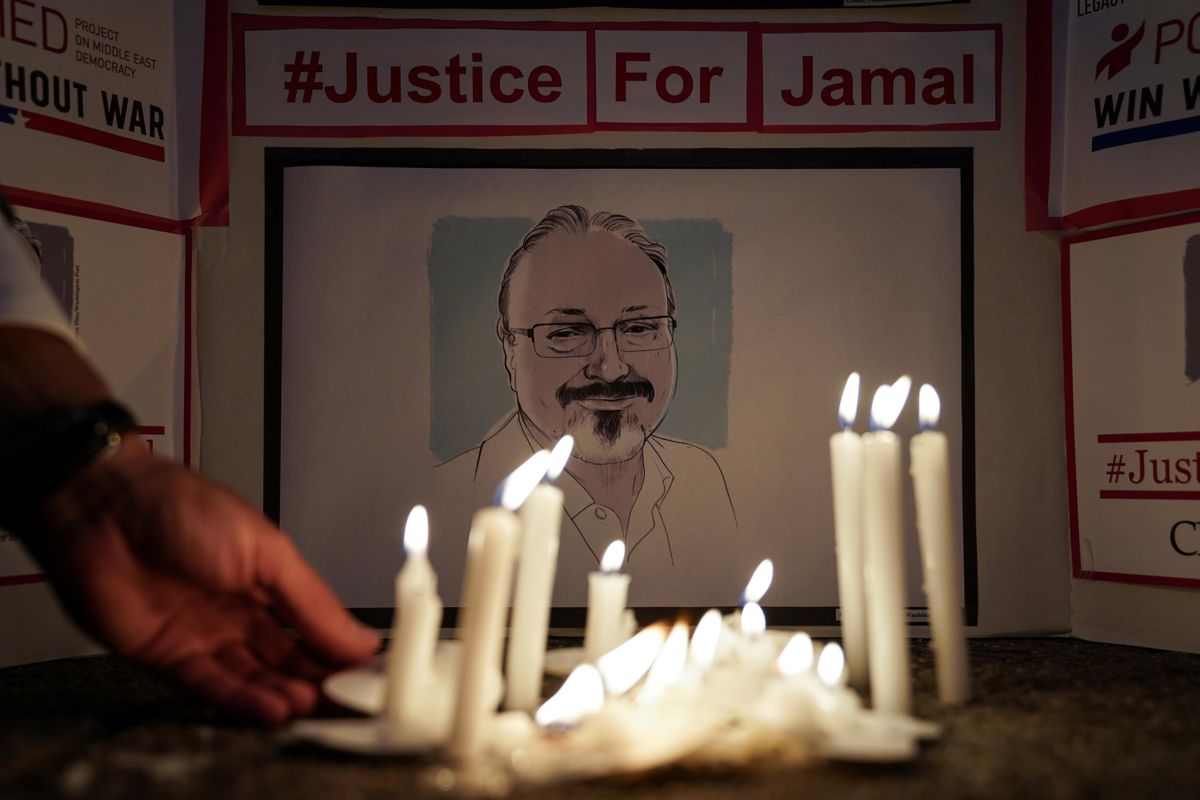 REUTERS/Sarah Silbiger
US to release Khashoggi report: The Biden administration's intel chief is expected to release on Thursday a report on the murder of Saudi dissident journalist — and US resident — Jamal Khashoggi. In line with previously reported findings, the assessment will say that Crown Prince Mohamed bin Salman was involved in the plot to kill and dismember Khashoggi at the Saudi consulate in Istanbul in 2018. Aside from a sprinkling of new details, we don't expect much from the report itself, but we are keen to see how it shapes US-Saudi relations under Joe Biden, who has promised to take a harder line with Riyadh over human rights and security issues than his predecessor did. Part of that new approach is that the US president will no longer speak directly to the Crown Prince himself as Trump did — from now on, only his dad, King Salman, gets calls from the White House.
---
Sri Lanka slams UN over human rights: Sri Lanka is demanding the UN Human Rights Council junk a resolution that is expected to blast the country over alleged human rights violations, including those committed during the government's bloody 37-year civil war against the separatist Tamil Tigers. The Sri Lankans say the resolution is a smear campaign led by UN human rights chief Michelle Bachelet, who wants the International Criminal Court to indict Sri Lankan generals for war crimes. The UN says the current government — headed by war hero Gotabaya Rajapaksa and packed with former military officials — is blocking an independent investigation and, moreover, has used the COVID emergency to crack down on the predominantly Buddhist country's Muslim minority. To be fair, UN resolutions don't accomplish much these days, but we're watching to see whether the Human Rights Council — which the US plans to rejoin under President Biden — is able to make any headway with investigations that could bring long-awaited justice to thousands of victims.

Post-election trouble in Niger: Just two months ago one of the world's poorest countries was looking forward to its first-ever peaceful transition of power, when the sitting president voluntarily agreed to step down after two terms. It would have been a rare feat in Africa, where presidents increasingly seek to stay in power indefinitely through constitutional changes. But that hope is now fading. Last Sunday, ruling party candidate Mohamed Bazoum and Mahamane Ousmane, a former president deposed by a coup in 1996, went to a runoff vote that was marred by violence. On Tuesday, after Bazoum was declared the winner, Ousmane refused to accept the result, citing vague claims of fraud, and his supporters are now burning tires on the streets of the capital, Niamey. With no peaceful resolution in sight, any political instability in Niger will likely benefit jihadists, who have been making inroads in the country and the broader Sahel region for some time.