What We're Watching: UK PM's budget U-turn, OPEC mulls production cut, Yemen truce expires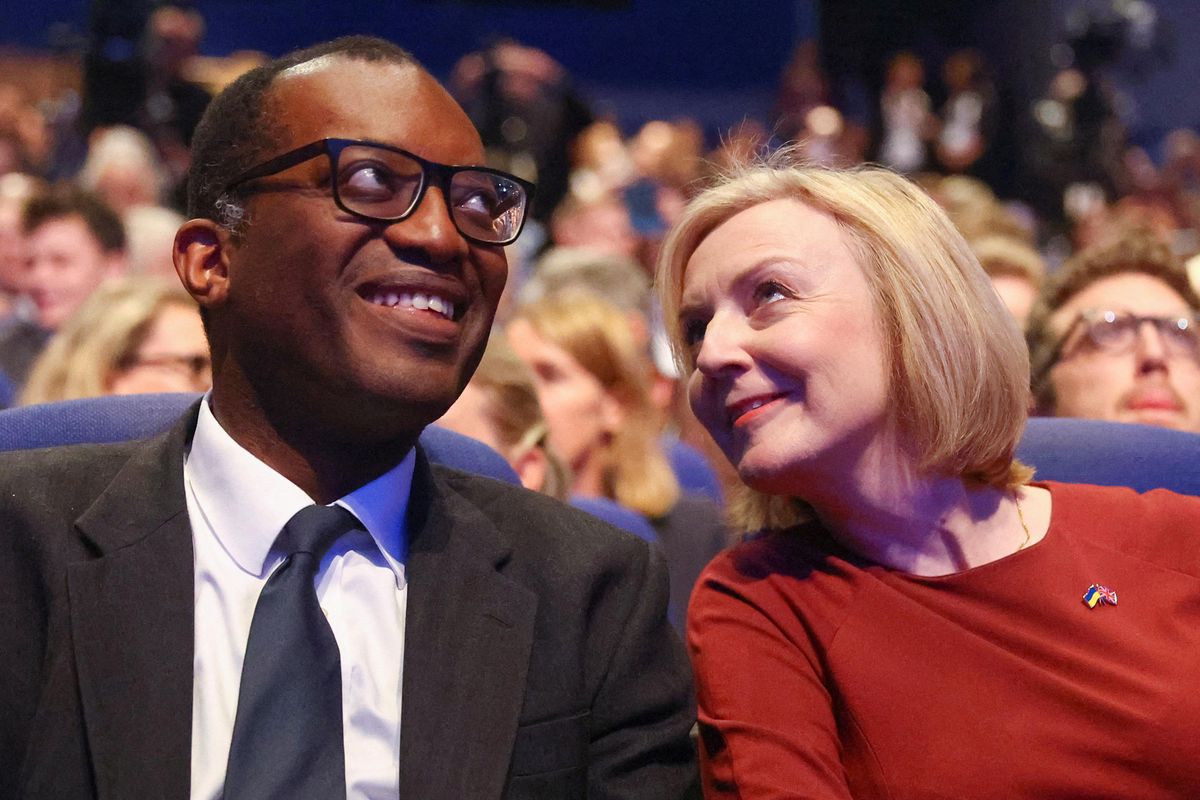 Hannah McKay via Reuters
Truss's tax U-turn

Will it be enough? New British PM Liz Truss's government has reversed course on its economic agenda. Chancellor Kwasi Kwarteng told the Conservative Party conference on Monday that a proposal to scrap the UK's 45% tax rate for high-income earners would be axed. He cited the recent market chaos and vowed that there would be "no more distractions" in pursuing the rest of the government's proposed tax policies. This caps a dismal couple of weeks for the new Tory leadership during which the Bank of England tried to calm markets after Kwarteng introduced £45 billion ($49 billion) worth of tax cuts despite sky-high inflation. The upheaval also caused the pound to plummet against the greenback (it regained some value on Monday). Truss and Kwarteng said they changed tack after listening to voters struggling amid the cost-of-living crisis. But it had become clear that the plan would have struggled to pass the House of Commons. The top tax rate accounted for just £2 billion of the proposed tax cuts, so this reversal will only go so far in placating opponents and markets. Truss addresses the party conference on Wednesday, and after her rocky start, we'll be watching to see whether she can win support for her economic plan – and revive her party's dismal approval rating enough to stay in the top job.
---
OPEC Plus prepares to cut oil production
OPEC Plus, the Saudi-led oil cartel plus Russia, is expected to announce a major cut in oil production at its meeting on Wednesday in a bid to reverse falling petroleum prices. Thanks to rising interest rates in the US and elsewhere, a sharp economic slowdown in China that's partly related to its "zero-COVID" lockdown strategy, and the impact of inflation in many parts of the world, demand for oil has weakened in recent months. Prices have fallen by about one quarter since June to around $85 a barrel on Friday. If the Saudis lead the way on cuts, the decision will mark a rejection of pressure from the Biden administration to keep oil in the market to ease upward pressure on prices. Russia's energy production future is also becoming an important question. By including Russia in output decisions, the Saudis and other OPEC members boost their own leverage in global markets, but Western sanctions and export controls, and Europe's move to end its reliance on Russian energy, will reduce Russia's ability to meet production targets in years to come, leaving Moscow a less valuable partner for OPEC over time.
Yemen's best shot at peace (so far) falls apart
The warring parties in Yemen's civil war failed to renew a UN-brokered ceasefire after six months, the longest and most hopeful
lull in violence
since the conflict began in 2014. The truce between the internationally recognized, Gulf-backed Yemeni government and the Iran-linked Houthi rebels who have taken over large swathes of the country, first went into effect in April. It partially restarted flights between the Houthi-controlled Sanaa airport and other Arab capitals, loosened the international blockade on the port of Hodeidah, which is also under Houthi control, and
envisioned
the Houthis lifting their siege of the strategic, government-controlled city of Taiz. The truce was renewed once after three months, but further talks fell apart in recent days as the two sides were unable to agree on a fuller opening of the airport, Hodeidah, or Taiz. They also
clashed
over funding the salaries of Yemen's government bureaucrats, who haven't been paid in years. The pact's collapse raises the specter of fresh violence in a conflict where violence and famine have already killed close to half a million people.