What We're Watching: Ukraine retakes Kharkiv, Sweden turns right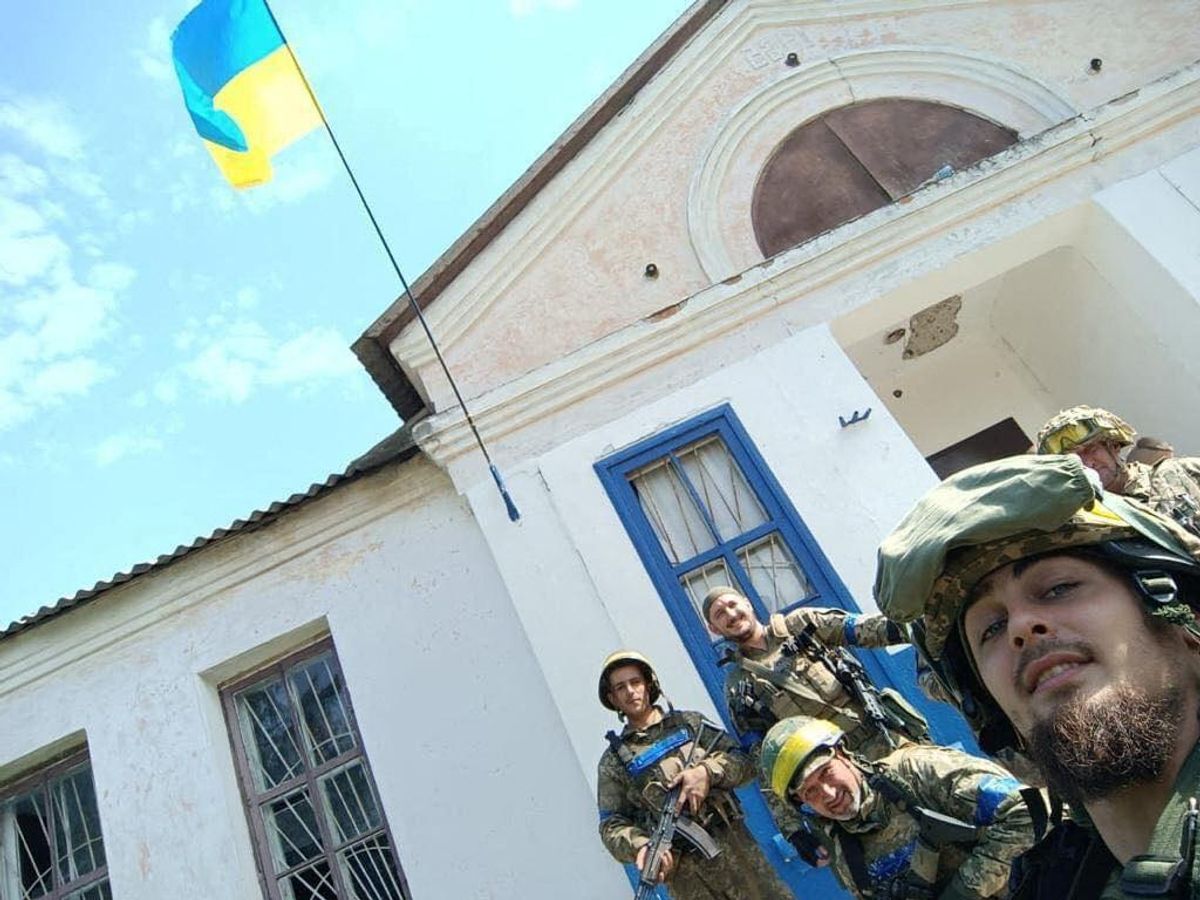 Ukrainian Armed Forces/Handout via REUTERS
Ukraine makes big gains, Putin gets rare pushback
As the war reached its 200-day mark Sunday, the Ukrainian military made its most significant gains against Russia since the invasion began. President Volodymyr Zelensky said more than 1,000 km of territory had been liberated and promised that the ultimate goal is "de-occupation." The loss of Izyum and dozens of other Kharkiv towns and villages that had been under Russian occupation was met by Moscow with a flurry of air strikes to knock out power and water in the region. Russia notably admitted on Sunday that it had lost much of the northern Kharkiv region. Meanwhile, Vladimir Putin came under fire from pro-war conservatives and allies like Chechnyan leader Ramzan Kadyrov, who publicly admitted that the "special military operation" was not going to plan. Also, local officials in Putin's hometown of St. Petersburg petitioned the Duma (parliament) to oust the president for committing alleged treason (they've been dealt with swiftly). Finally, there has been some relief at the Zaporizhzhia nuclear power plant in southern Ukraine: after losing all power and the ability to cool its last functioning reactor, the facility was finally reconnected to a backup power line on Sunday.
---
Conservatives win Swedish election amid far-right surge
The ruling center-left Social Democrats won Sweden's parliamentary election on Sunday with over 30% of the vote, but they will likely be booted out of power — a very big deal for a party that's dominated Swedish politics since the 1930s. With almost all ballots counted, the conservative bloc is projected to secure a razor-thin majority of 176 out of 349 seats in parliament. (The final result is out Wednesday.) The far-right, anti-immigration Sweden Democrats came in second with their best-ever result with more than 20% of the vote, thanks in no small part to a campaign focused on recent gang violence linked to migrants. Still, forming a new government will be anything but easy. Moderate Party leader Ulf Kristersson, a centrist who claims he can unite the right, wants to replace the popular PM Magdalena Andersson with the Sweden Democrats' votes but without the party in his cabinet. Whatever happens, the far-right will wield significant influence over policy — and its first demand will surely be to change the law to bar almost all asylum-seekers.