What We're Watching: Canada is defensive … about spending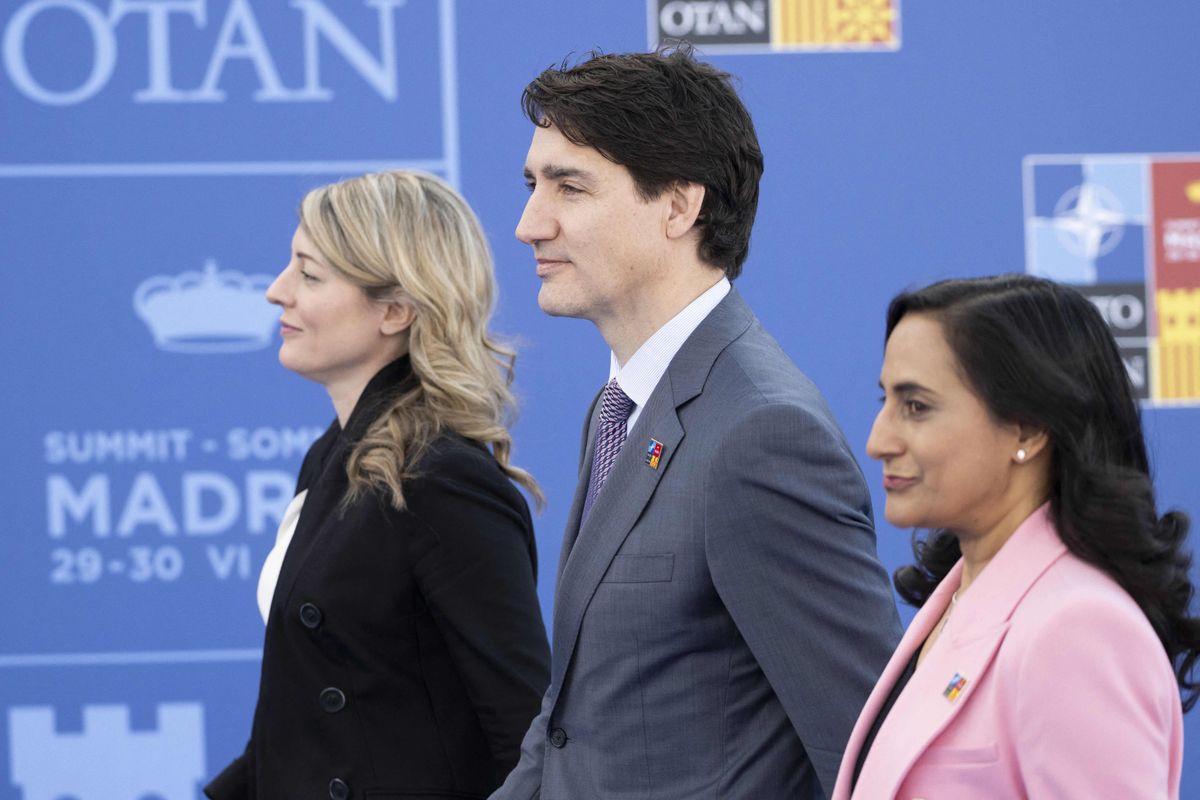 Blondet Eliot/ABACA via Reuters Connect
The fallout continued this week from the leak of a Pentagon assessment of Canada's NATO contributions, which has embarrassed the Trudeau government. The documents say that Trudeau has told NATO officials that Canada does not plan to meet the 2%-of-GDP funding target that NATO members are supposed to reach and that the cash-strapped Canadian military has disappointed its allies by not being able to contribute to the alliance.
---
The leak came on the heels of an open letter from Canadian officials and politicians who are worried that Canada is not doing enough on national defense. Joe Biden's ambassador to Canada, David Cohen, tried to calm the waters, but grumbling continues.
As the war in Ukraine drags on, there are concerns that the allies may grow less patient with Canada's unwillingness to ante up. There is also a fresh outcry that the government is not doing enough to protect the Arctic. An op-ed by former top civil servant Kevin Lynch and two co-authors noted on Wednesday that the "gap between government promises and the execution and delivery of these commitments is becoming a chasm."
Canadian Defense Minister Anita Anand recently sat down with GZERO's Ian Bremmer to discuss the war in Ukraine and the power of NATO. Anand says Canada has seen an unprecedented increase in defense spending, and she notes that her country has NATO's sixth-largest defense budget. She also points out that NATO's monthly meetings entail the examination of each country's capability, and that "we seek to complement each other."
So will Canadian grumbling for more defense spending lead to a policy shift? We have our doubts, since Canada has already stepped up spending on jets, NORAD, and Ukraine, and there are traditionally few votes to be had in military spending in Canada.
Also, as Paul T. Mitchell, of the Canadian Forces College, points out, there is a long tradition of Canada being content to hide in Uncle Sam's shadow and spend money on butter, not guns. He notes how a Canadian politician, back in 1875, observed: "situated as we are, not likely to be involved in war, and having a large demand upon our resources for public improvements, it was highly desirable to have our military affairs conducted as cheaply as possible."
Plus ça change …