Hard Numbers: Ether price surges, Tigray's food crisis, Belgium-France border moved, space-aged wine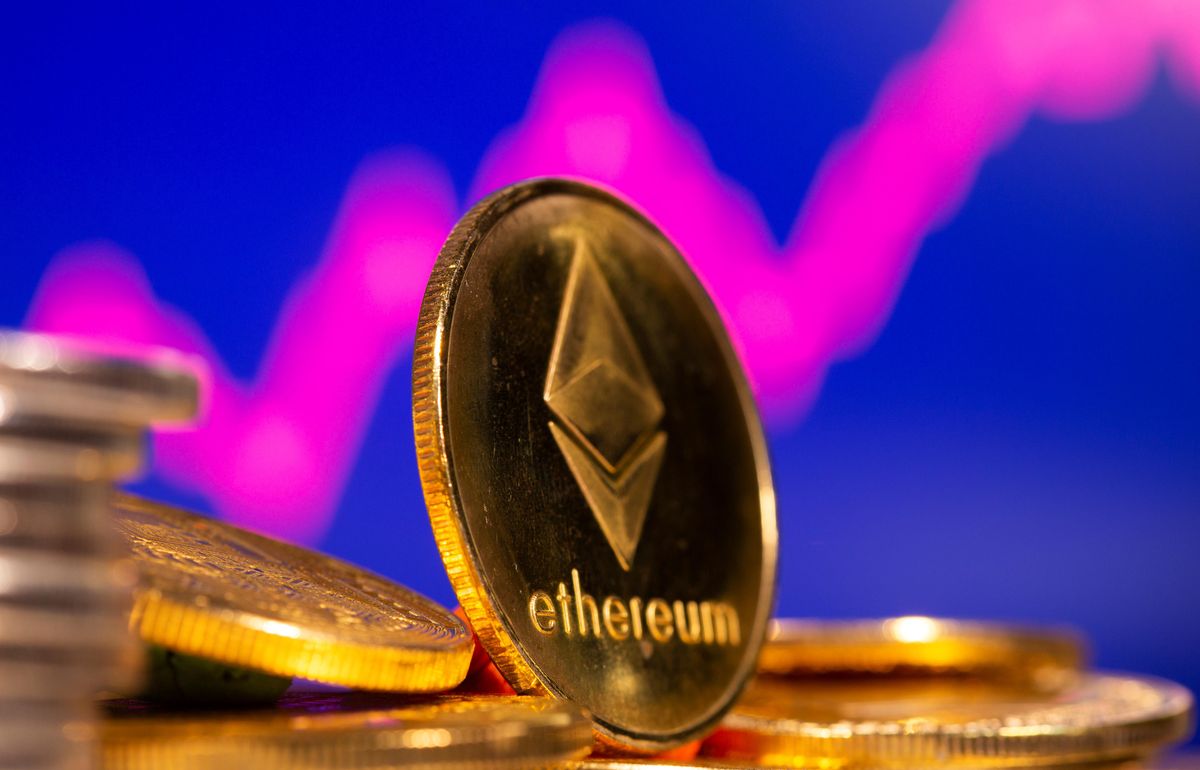 REUTERS/Dado Ruvic/Illustration
3,456: The price of one Ether, the world's second most popular cryptocurrency after Bitcoin, hit an all-time high of $3,456 on Tuesday. Ether, which has quadrupled in value so far in 2021, is gaining ground as governments around the world grapple with how to regulate digital currencies.
---
4.5 million: Six months after a war started in Ethiopia's Tigray region, 4.5 million people currently need food assistance. Aid groups fear tens of thousands of people have been killed since November, when clashes erupted between the Ethiopian army and Tigray nationalists.
2.29: A Belgian farmer inadvertently altered his country's border with France by moving a stone marker 2.29 meters (7.5 feet) inside French territory because it was in his tractor's path. Although the incident has not yet caused a diplomatic spat, failure to return the marker to its original location could trigger a Franco-Belgian border commission that was last convened in 1930.
1 million:
A bottle of a rare vintage French wine that spent more than a year aboard the International Space Station will be
auctioned off
, with an asking price of $1 million. The wine was "aged" in a near zero-gravity environment as part of a study to make Earth-based plants more resilient to new stresses.