Hard Numbers: HK "protest," Lebanese time warp, US Veep in Africa, Taiwan's few friends, straight outta Helsinki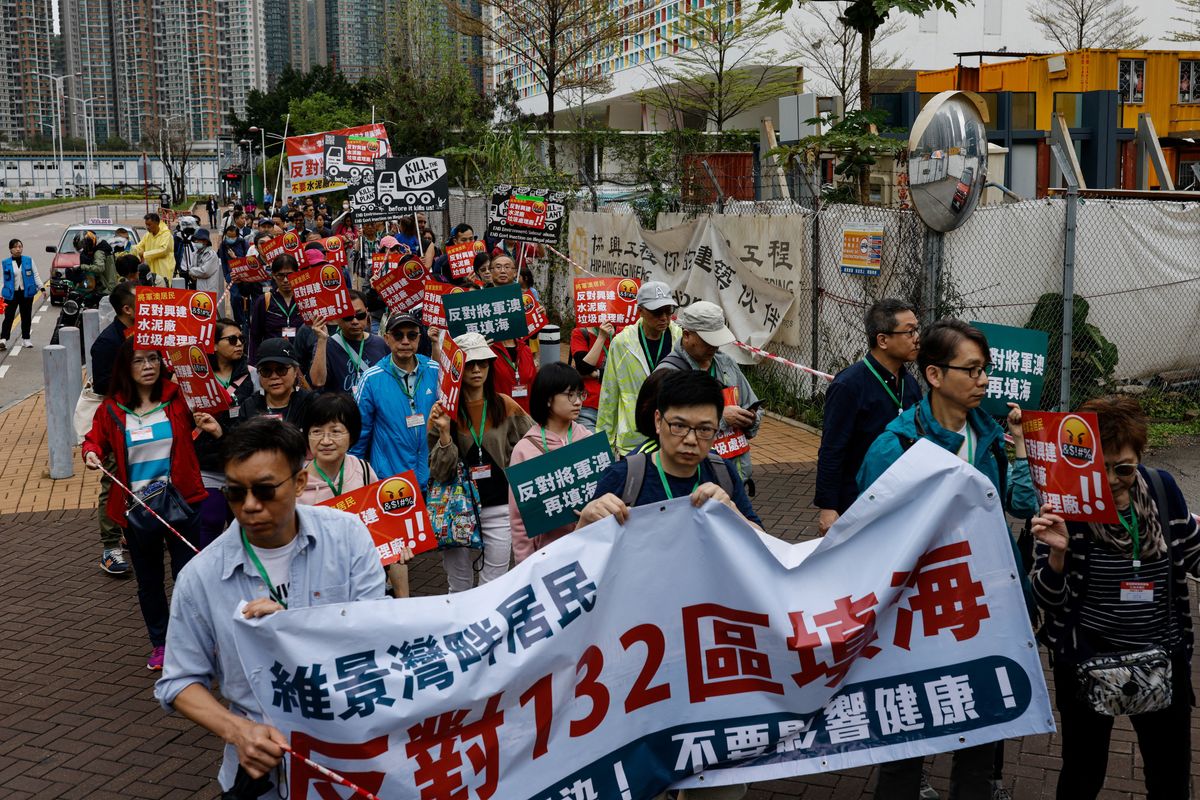 REUTERS/Tyrone Siu
80: That's how many Hong Kongers joined the first authorized protest in the territory since China passed a sweeping national security law in 2020. Demonstrators were obliged to show numbered tags on lanyards and were not allowed to wear masks during the demonstration against a land reclamation and rubbish processing project, where attendance was restricted to 100 participants.
---
2: What's the time in Beirut? Good question. Lebanese are confused following a sectarian spat between authorities over when to begin Daylight Savings Time. PM Najib Mikati, a Sunni Muslim, announced that clocks will go forward at the end of Ramadan in late April so Muslims can end the fast earlier, while the influential Christian Maronite Church wants to do it on the last Sunday of March.
3: US Vice President Kamala Harris on Sunday began a week-long tour of three African countries: Ghana, Tanzania, and Zambia. Harris, the highest-ranking Biden administration official so far to visit the continent, will focus on economic development, food security, and leveraging Africa's youth population as the US president continues his efforts to win African hearts and minds amid China's growing influence.
13: After Honduras established diplomatic ties with China and broke off relations with Taiwan, the self-ruled island's international recognition has dwindled to only 13 countries. The shift demonstrates Beijing's rising diplomatic clout in Central America on the heels of a visit to the region by Taiwan's President Tsai Ing-wen.
2: Two Finnish MPs are spinning rhymes as they battle for votes, releasing rap music videos ahead of the April 2 election. Johan Kvarnstrom, from the ruling center-left Social Democratic Party, and Coel Thomas from the Green Party have been winning rave reviews for their vids, done in collaboration with a local rapper.