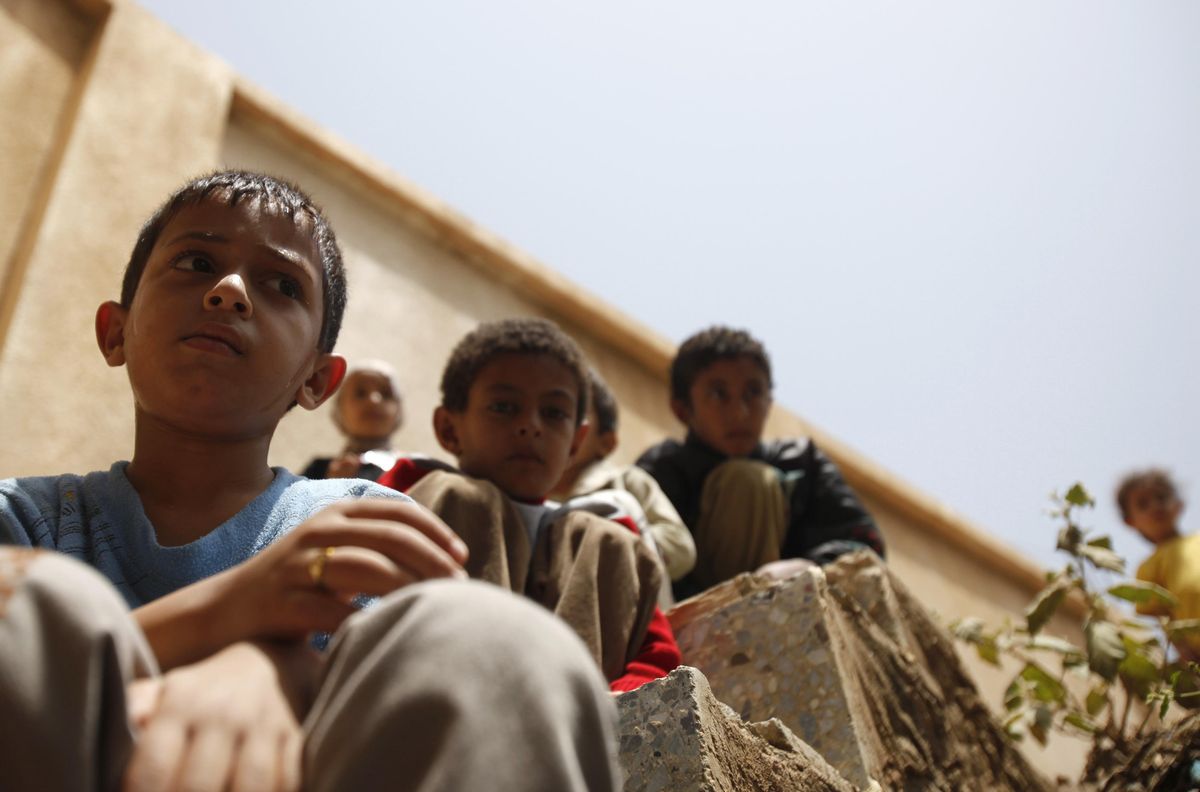 REUTERS/Khaled Abdullah
1.6 billion: A funding shortage of $1.6 billion has forced the World Food Programme to cut food aid in war-torn Yemen to half the minimum daily ration per person. UN Resident Coordinator David Gressly recently told GZERO World about Yemen's dire humanitarian situation.
---
4: Israel will become the world's first country to administer a fourth COVID vaccine shot. The government plans to offer a second booster to frontline health workers and people over 65 to deal with the omicron variant.
800,000: The Taliban mistakenly wired about $800,000 to the Afghan embassy in Tajikistan, where the diplomats in charge are still loyal to the former Afghan government. The embassy won't return the money, and neither will the Tajik government because it considers the Taliban a terrorist organization.
12:
Madagascar's police minister
swam
for 12 hours to reach shore after a helicopter crash at sea. The minister used a seat cushion as a flotation device, and after being picked up on a beach by local villagers he said he'd take just a single day off before returning to work. Here's a
good, short read
for him while he rests up.