Ready for more of Moscow's meddling?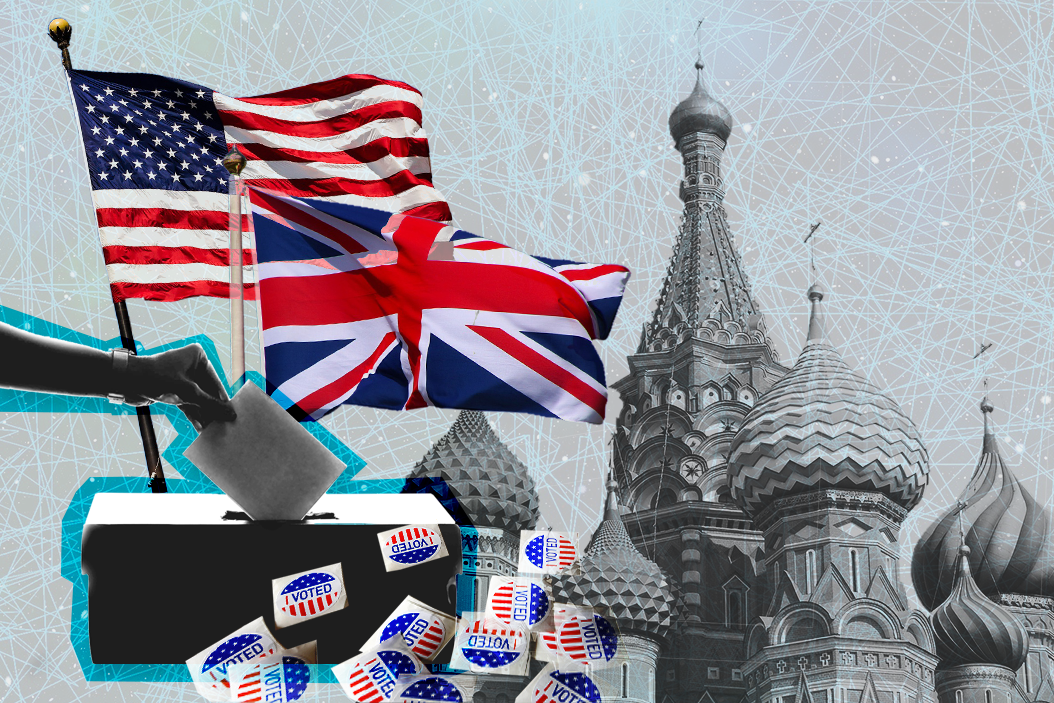 This week, a hotly anticipated report released by a UK parliamentary committee alleged not only that agents of the Russian government have meddled in British politics for years, but that Britain's government bears much of the blame for allowing it to happen.
---
The report alleges that Russian security services used both hacking and disinformation campaigns to try to boost the cause of Scotland's exit from the UK ahead of the 2014 independence referendum. It also notes that, despite "credible open source commentary" on Russian meddling in Scotland, no action was taken to protect the 2016 Brexit vote, and that the current British government has taken no action to investigate Russia's role in that vote after the fact.
The report also notes that many wealthy Russians "with very close links to Putin have become part of the UK business and social scene" and that "a number of members of the House of Lords have business interests linked to Russia or work directly for major Russian companies linked to the Russian state."
The report was completed before the December 2019 UK elections and therefore offers no information on potential Russian involvement there.
These findings will ring lots of bells for anyone familiar with the Mueller report on Russian interference in the 2016 US presidential election. That report found that Russian intelligence officers, or their agents, had hacked the Hillary Clinton campaign and Democratic Party communication systems and published private emails in order to embarrass both. They also used social media to spread false information in order to poison US public attitudes toward Clinton and Democrats.
A few quick points on UK and US parallels… and why this Russian meddling will continue.
First, neither the British nor US investigations found that Russia changed an election result. If Moscow wants Scottish independence, they'll have to try again. And though the Kremlin may have wanted both Brexit and a Trump presidency, there's no hard evidence that Vladimir Putin's operatives actually brought about either outcome.
Second, neither Mueller nor the UK report found evidence of a conspiracy between local politicians and Russia. The UK report alleges the British government doesn't want to look closely into Russian involvement in Brexit, but it doesn't accuse any British politician of working with Russian intelligence. The Mueller report noted "numerous links between the Russian government and the Trump Campaign" but found no evidence of any coordinated action to help Trump win.
Finally, all that said, there is plenty of American and British demand for what Russia is supplying. Increasingly intense political polarization in the UK and US provides fertile ground for the Kremlin's tactics — and the meddling itself then makes the polarization worse. Pro-Brexit and pro-Trump politicians may not have actively conspired with Russian agents, or even known what they were up to, but neither group has done much to prevent Russian meddling in the future. And many British and American voters choose to believe fake Internet stories that this or that hated politician is guilty of terrible crimes simply because they want to believe them.
The bottom line: The Kremlin is less concerned with the outcome of any single vote than with more generally sowing doubts about the integrity of elections and political institutions in the West. So far, it's working. Until governments in targeted countries find a way to hit the right Russian state officials and their backers exactly where it most hurts, Russian meddling will continue — in the 2020 US elections and beyond.